As the wind and rain swirled under the Cappielow floodlights on Friday night, a small band of around 150 Raith Rovers fans were literally at the centre of a storm.
Greenock was being pounded by the early impact of approaching Storm Malik and Raith's promotion dream was faltering, a 2-2 draw against Morton leading to more dropped points in a barren run of form.
But as Rovers fans dispersed into the cold Inverclyde night they could not have foreseen that a bigger storm was on the horizon – one that would shake the club to its foundations and shatter the footballing community it proffers to serve.
Late on Monday night, just as the transfer deadline window was poised to slam shut, Raith sent out a statement welcoming David Goodwillie to Kirkcaldy, who was ruled a rapist by a judge in 2017.
The club had previously mooted signing the former Scotland international, but had received a stern rebuke from renowned crime fiction author Val McDermid, whose name adorns the club's shirts and one of the stands at Stark's Park.
She said: "He's not a role model in any sense. I don't want him running around with my name on his chest."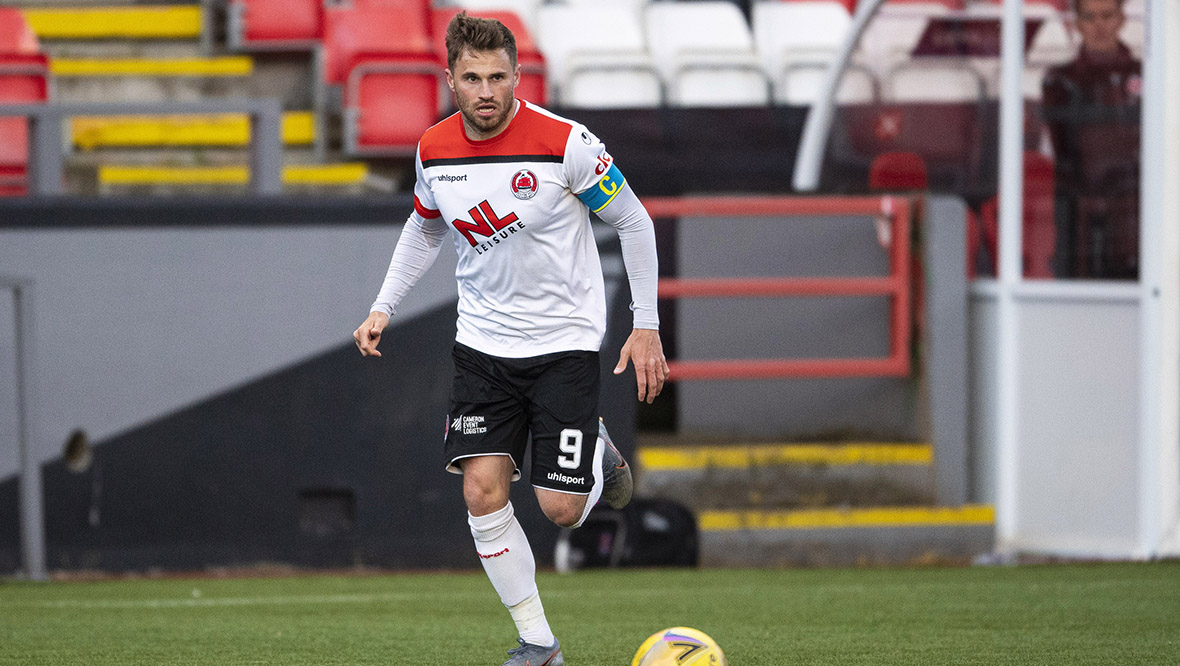 It should perhaps then not have come as any surprise when McDermid tweeted on Tuesday morning that she had ended her lifelong support for the club over the "disgusting and despicable" signing of Goodwillie.
The situation then started to deteriorate rapidly, with the standing pillars of everything dear to a community club starting to fall like dominoes.
The long-serving captain of the women's team quit, as did several directors, the club's supporter liaison officer, the stadium tannoy announcer, the in-house Raith TV commentator.
The Raith women's and girl's teams broke away with a view to creating their own identity, minus the club's crest.
And all the while, condemnation was pouring in from across the spectrum of Scottish life. First Minister Nicola Sturgeon and former prime minister and lifelong Raith fan Gordon Brown were among those urging the club to reconsider its decision.
Rape Crisis Scotland said the signing sent a "clear message of disregard to survivors of rape". 'Rape Rovers' was trending all day on Twitter.
The club might have have expected a backlash, but not one on this scale – they underestimated the strength of feeling among a large section of the Raith support about the signing.
And the club will find it extremely difficult to rebuilt that trust despite announcing on Thursday: "We got it wrong."
The name Raith Rovers will carry a permanent scar from this episode. The risk of signing a man deemed a rapist in a civil court was always going to outweigh the reward.
Even in the club's best-case scenario – Goodwillie scoring the goals that took Raith into the monied promise land of the Premiership – it was never going to be worth destroying the fabric of the local community that clubs like Raith rely on to survive.
The astroturf pitch used every night by schoolkids, the women's teams carving their own distinct identity in the sport, the walk and talk meetings around the town aimed at improving mental health.
It's not all about winning. There are plenty of buses leaving Kirkcaldy every weekend bound for Ibrox and Celtic Park if that's what people desire. Going to Stark's Park to support your hometown team is a choice – and one that often brings more pain than joy.
Growing up in the Lang Toun
I'm a lifelong supporter of Raith Rovers.
I grew up in Kirkcaldy (or the Lang Toun) and fondly remember my dad taking me to the old Stark's Park in the 90s, enjoying that rite of passage experienced by many young Scottish lads of being lifted over a rusty turnstile and kneeling beside the dugout.
You couldn't handpick a better era in which to follow Raith. Jimmy Nicholl was the manager and the team was packed full of talent – defeating Celtic to win the 1994 Coca-Cola Cup final and then promotion to the Premier Division in the same season.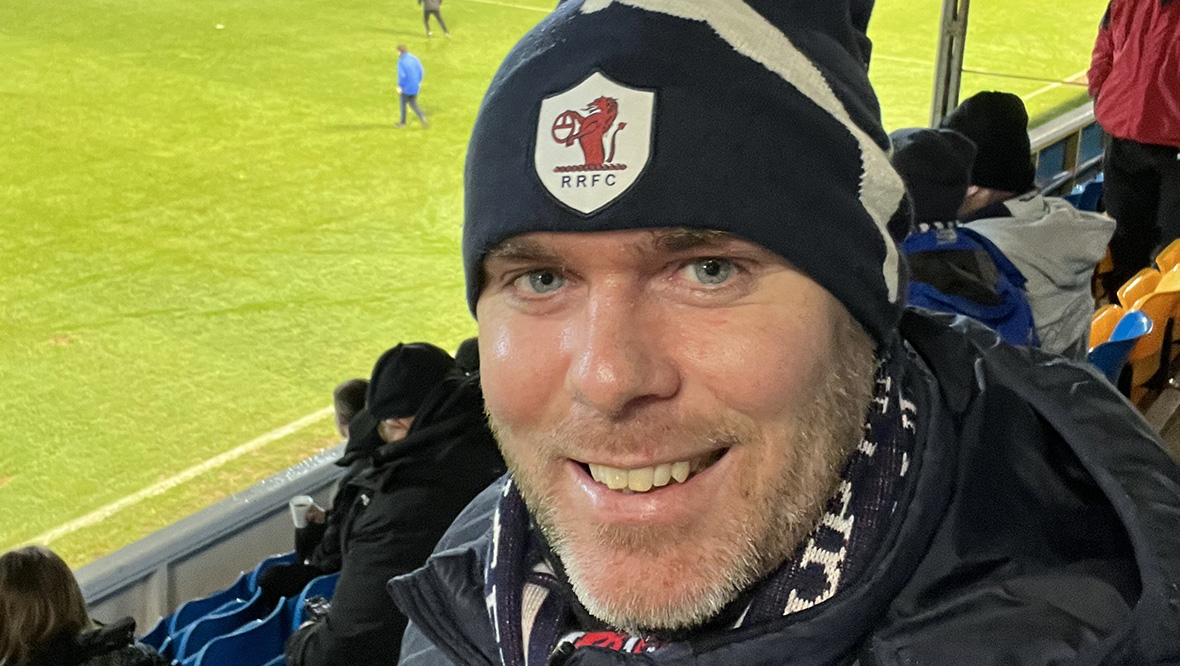 Who needed the Old Firm, I thought Raith were a big team, especially when they faced Bayern Munich in the UEFA Cup in 1995.
But the reality of following a small-town Scottish club soon sunk in after relegation in 1997. The club has now spent 25 years fluctuating between the second and third tiers of the pyramid.
There have been other dark times, such as Claude Anelka's ill-fated takeover in 2004, widely deemed one of the worst managerial stints in Scottish football history.
There is no doubt, however, that the events of recent days are among the darkest in the club's history. From my desk on Wednesday, all I could see was the Raith badge cropping up on various UK network television bulletins as the club was imploding.
It didn't feel good to be associated with Raith Rovers in any way – embarrassment was an overriding emotion. For other fans it was anger, dismay or sadness.
Identity and rehabilitation
Football plays a key role in shaping many people's identity and sport does not operate in a bubble – the cultural values and beliefs people hold dear extends to where they spend their money and who they choose to lend their support.
It is no surprise that relationships suffer when those values are compromised.
In the case of Goodwillie, the charge has often been his perceived lack of remorse. He was ordered to pay £100,000 in damages by a judge in a civil court case in 2017 after it was ruled that he raped a woman at a flat in West Lothian.
Think too, then, of his victim in this case and the trauma she will have suffered this week. On a more uplifting note, the strength of the backlash shows that many people are unwilling to turn a blind eye when it comes to issues of sexual assault, rape and women's safety.
There was no desire among the club's support – and wider Scottish society – to allow this to blow over. Strong stances were taken, people showed integrity, and the club was eventually forced to back down and reverse its decision.
And what about Goodwillie? Should he pay for his actions for the rest of his life? The rehabilitation of prisoners and offenders is largely viewed as a preferable outcome to lifelong punishment and incarceration.
Indeed, there is precedent in Scottish football in showing the power of rehabilitation. Livingston manager David Martindale was sentenced to a six-year jail term in 2006 following drug and money-laundering charges.
About a year ago, he was judged 'fit and proper' at a Hampden hearing held because he previously spent time in prison.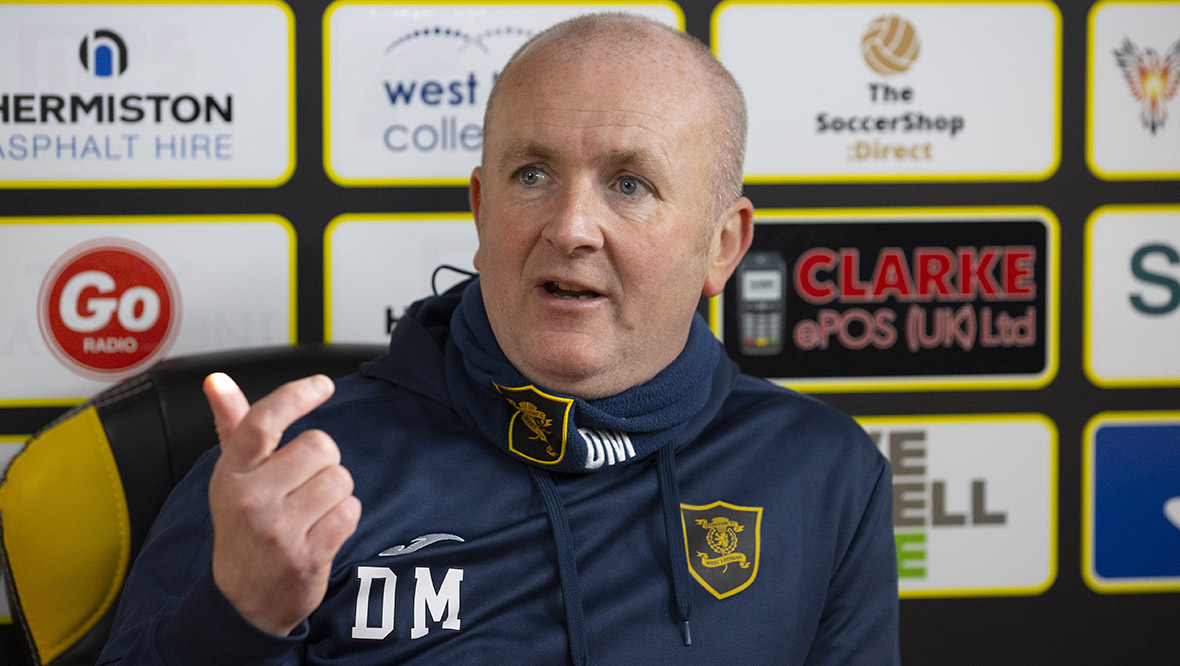 In a submission to the hearing, Phil Scraton of Queen's University Belfast said: "He admitted his guilt and in prison he took the opportunity to gain a university degree.
"His release laid the foundation for continuing rehabilitation, which clearly has been successful."
The circumstances facing Martindale and Goodwillie are clearly very different, but in the eyes of the public, forgiveness and recompense are synonymous with an admission of wrongdoing and a desire to compensate and improve as a person.
Goodwillie's future in the game, or outside football, may well depend on how he handles the fallout from the saga of his signing on at Raith Rovers.
How can Raith restore trust?
The club is going to have to work hard to restore trust and retain its place in the community. Its name has been badly tarnished.
Goodwillie might not be selected to play but will Raith continue to pay his wages? The outcome of the contract negotiations remains unclear.
And it won't be as simple as every person who has quit the club in recent days performing a U-turn and coming back as if nothing has happened.
Who will be on the tannoy for Saturday's match against Hamilton? Will Raith TV stream the match? Are the women's and girl's teams going to press ahead in their bid to split from the club.
McDermid said the decision to drop Goodwillie is a "victory of sorts" but "just the first step on a long road back".
She tweeted; "The same people who made the decision are still in charge. Those who love and value the club are still on the outside; they need to be on the inside, shaping the future for the community."
There are a lot of unanswered questions and Raith clearly have to do more to convince supporters that community is at the club's heart.
This has been a bruising week for everyone associated with Raith Rovers.
The storm might have gradually subsided for now but the forecast remains very unsettled.