What are we to make of the visit of the First Minster and the leader of the opposition to a drugs recovery group in the east end of Glasgow?
A genuine attempt to gain first-hand experience from those on the frontline trying to reduce Scotland's utterly depressing death statistics, or political tokenism of a cynical kind?
I would suggest it is far from cynical. Every time this issue is raised in the Holyrood chamber, politicians on all sides have a self-imposed discipline not to turn the issue of resources, services and strategies into a political football to be kicked around for electoral advantage.
There are a couple of points worth making which should be taken as read. The Scottish Government must accept responsibility for the crisis. Indeed the First Minister has said repeatedly they have taken their eye off the ball when it comes to drugs-related deaths. That, in itself, is a shameful admission.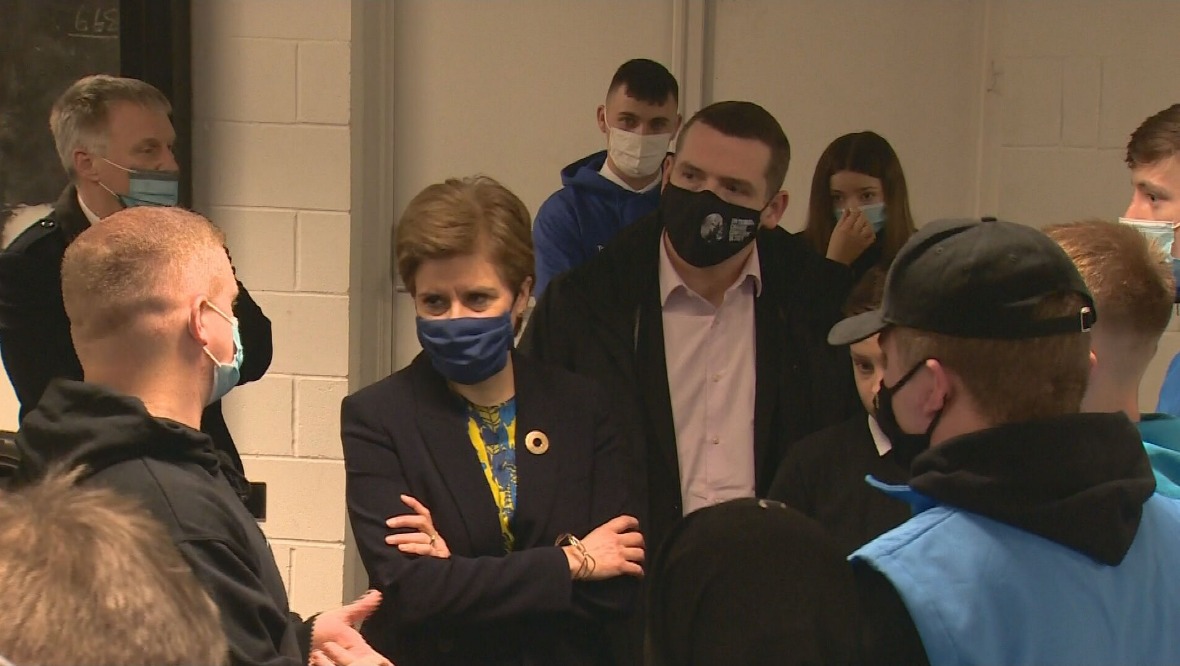 Secondly, opposition politicians should never let up on holding the government to account and again, in fairness to them, they have pursued ministers with commendable tenacity.
Context is important in understanding the scale of the problem. Scotland has the highest drug-death rate in Europe. The figures here are more than three times those of England and Wales. The numbers lost to drugs have hit a new high. In fact, in each of the last seven years, new watersheds have been set, with 1330 deaths last year. They simply fail, however, to convey the depth in misery and suffering by those affected by the loss of loved ones.
This problem is notoriously difficult to fix – and by that I mean greatly reducing deaths and deploying the use of targeted approaches leading to far fewer addicts. Putting the resources of the state in the form of multi-agency interventions that can turn around lives by offering bespoke and tailored care packages is a huge challenge.
For me, the most telling testimony on the country's broken strategies comes from those who have recovered from the chaos of addiction. Some tell a story of little or no help being available. Bereaved families give interviews in which they chart the desperate decline of a son, daughter or grandchild, then weep in frustration as they detail how the system left them isolated and alone as they tried to access help.
Every individual has a unique story which invariably demands a unique solution which will never be catered for by a one-size-fits-all approach.
The government has pledged to spend £250m over the next five years, including £20m per year targeted at residential rehabilitation. The challenge is matching the money to people, providing the kind of care package they need.
In more than 30 years as a journalist, I have covered the abstinence versus harm reduction debate, the appropriateness of the methadone programme, the issue of law enforcement versus a decriminalisation policy. The only conclusion I have reached is that slogans don't make sound policy and there is always an alarming gulf between agreeing an approach to cut deaths and the people who are suffering getting what they need to turn their lives around.
The failure of drugs policy over many decades is measured not only in the upward push of statistics but in the tears of anger of loved ones who are left to continue with broken lives after the frustration of trying to access services, only for 'the system' to fail.
Money, increasing the number of counsellors, adopting a flexible approach to a problem that can be wider than just that of addiction, won't work unless those in need can access the services they crave. It is estimated that only 35-40% of addicts were in treatment.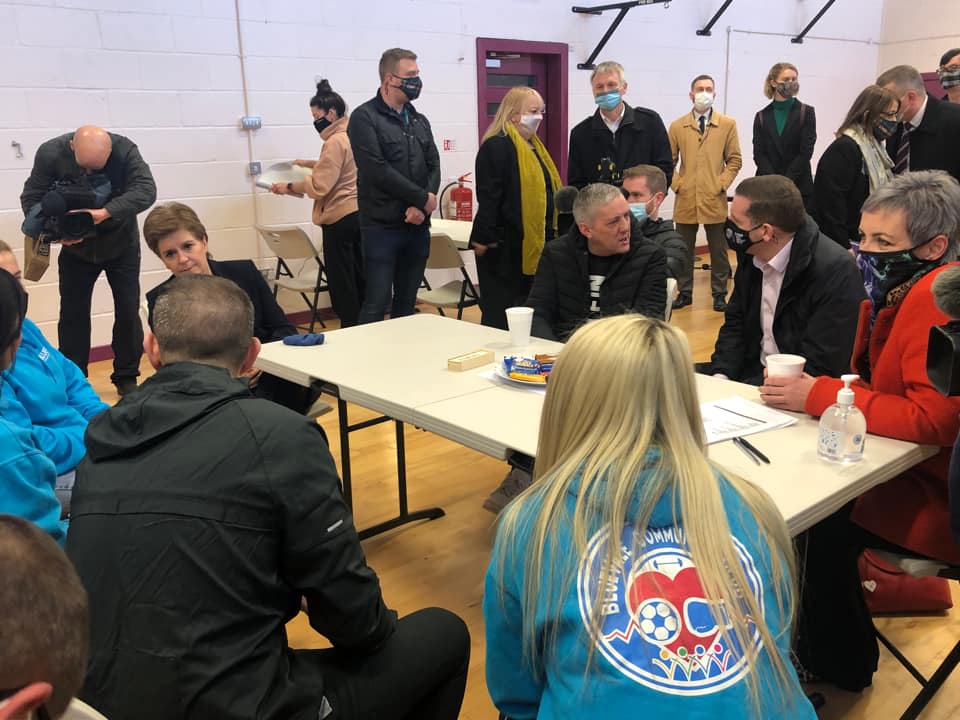 Every person who can't access a care package represents a failure of the system. Talk to people who know someone who has died and you have a fat book worth of testimony pointing to a gulf between policy aims and effective delivery.
It is not to excuse failure, but trying to bring order to chaos when lives are out of control is not easy. And statistics should never be used to suggest that those employed to change lives aren't doing just that. There are plenty of people who have turned their back on addiction, helped by superb professionals. It seems that it is the sheer scale of the problem that overwhelms.
The Scottish Conservatives want a 'right to recovery' enshrined in law, in what they believe would be a step change in the priority given to mending broken lives. The Scottish Government appears to be open minded about the issue.
The Holyrood government supports piloting drug-consumption rooms as a means to develop a more meaningful relationship with addicts to help them eventually access the services they need. It appears they need the consent of Westminster as aspects of the policy transgress reserved matters.
Kenny Trainer of the Bluevale Community Club, who hosted the politicians, is bang on the money when he says that this should not be a photo opportunity but a turning point. Let's hope he is right, not least for all of those who live with the pain of loss.