I have left the west end of Glasgow five times this past year. Times dined out: zero. But I have breathlessly collected 16 houseplants.
Instead of stepping out of bed and falling into a cesspit of Covid despair, I check my plants. Whilst coffee brews, I make the first rounds, gently inspecting leaves, hoping for new growth. How much can a leaf unfurl in the hours of sleep? Not much, but I can tell.
Before the pandemic, I already felt the masochistic pangs for a home and garden of my own. Days into the first lockdown, the urgency and scarcity of space, indoors and out, was inescapable. Particularly in cities, space is a prism of wealth, class, and access — inequalities driven to extremes during the pandemic.
In urban life, the city is an extension of your home. Tight quarters and high rents are a trade-off for a flourishing life lived in parks, cafes, pubs, and restaurants. Many like myself do not have a car or garden. So what happens when the city shutters?
I covet space and fantasise about its different forms: personal, green, storage, single use. To me, wealth is room to breathe. It is lounging alone in a private garden, rather than a heaving public park. It is having the resources to bunker down in a roomy house, then fleeing to holiday across travel corridors.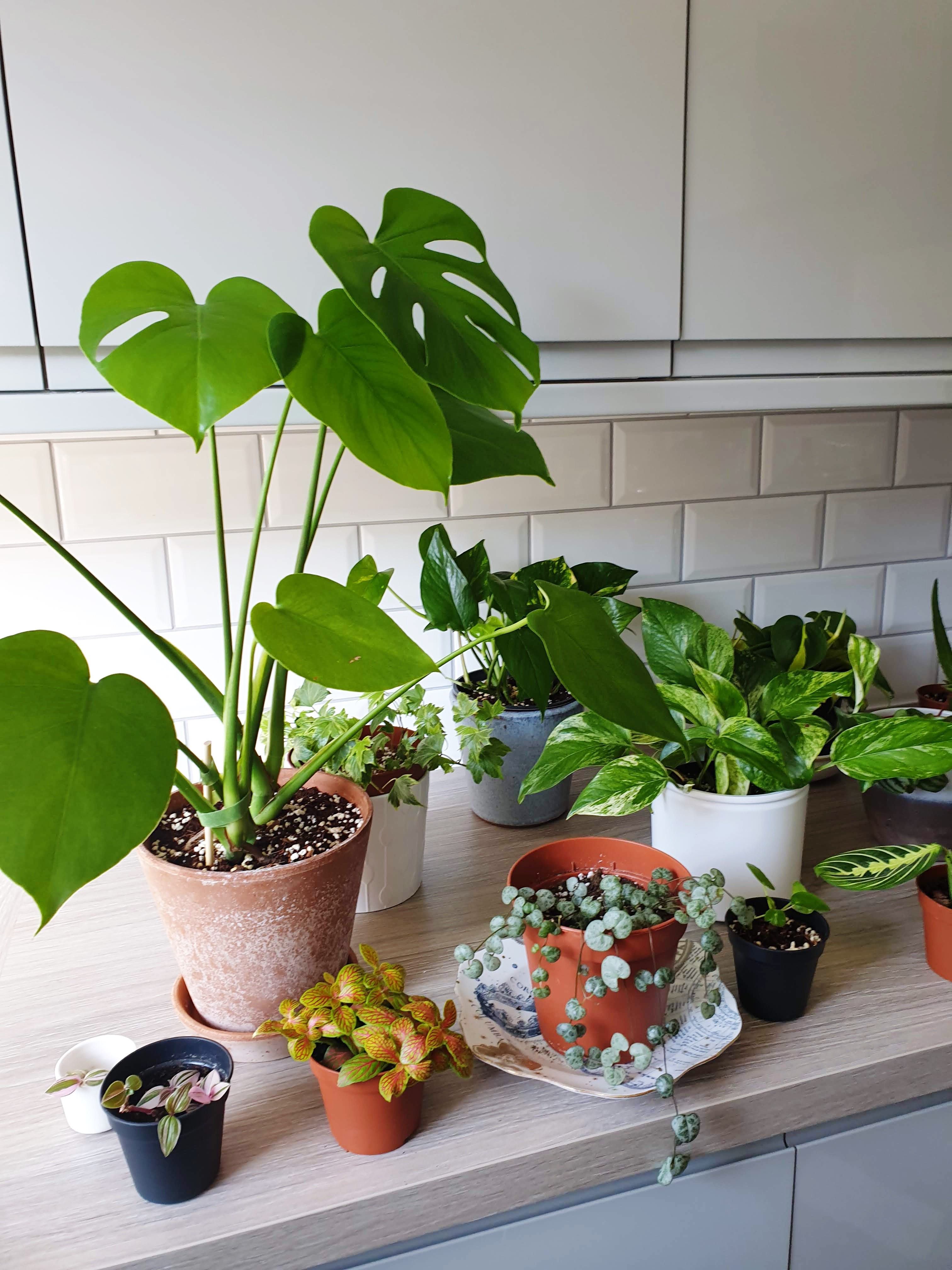 Homeownership is a pipedream without generational wealth. There would be no 'generation rent' without low wages, unemployment, and a competitive market inaccessible without the bank of mum and dad. Paying someone's second mortgage so that you will never afford your own is a bitter pill.
At just over 500 square feet, my flat squeezes in myself, my husband, and our perilously stacked belongings. Our bedroom is a bed and one end table wide. The dining table is shoved into a corner, now relegated to office space. We eat every meal on the sofa.
Enter houseplants. My gardening story starts, as I imagine many do, apathetically. I owned a cycle of plants that I killed and replaced after a year, maybe more. Last summer one of these survivors had long outgrown its pot.
A cursory Google of "how to repot a plant" led to obsession: endless research, YouTube videos, local plant swaps, creating new plants from propagation, and, of course, buying plants. The interplay of light, water, and soil was suddenly something fascinating.
Gardening offers gentle unpredictability. Nurturing houseplants is soothing, and in a climate as cloudy as Scotland's, it is a slow burn. Indoor plants are more finicky than their real world counterparts. Their challenges are just difficult enough, because, ultimately, the stakes are low. Plants can be replaced.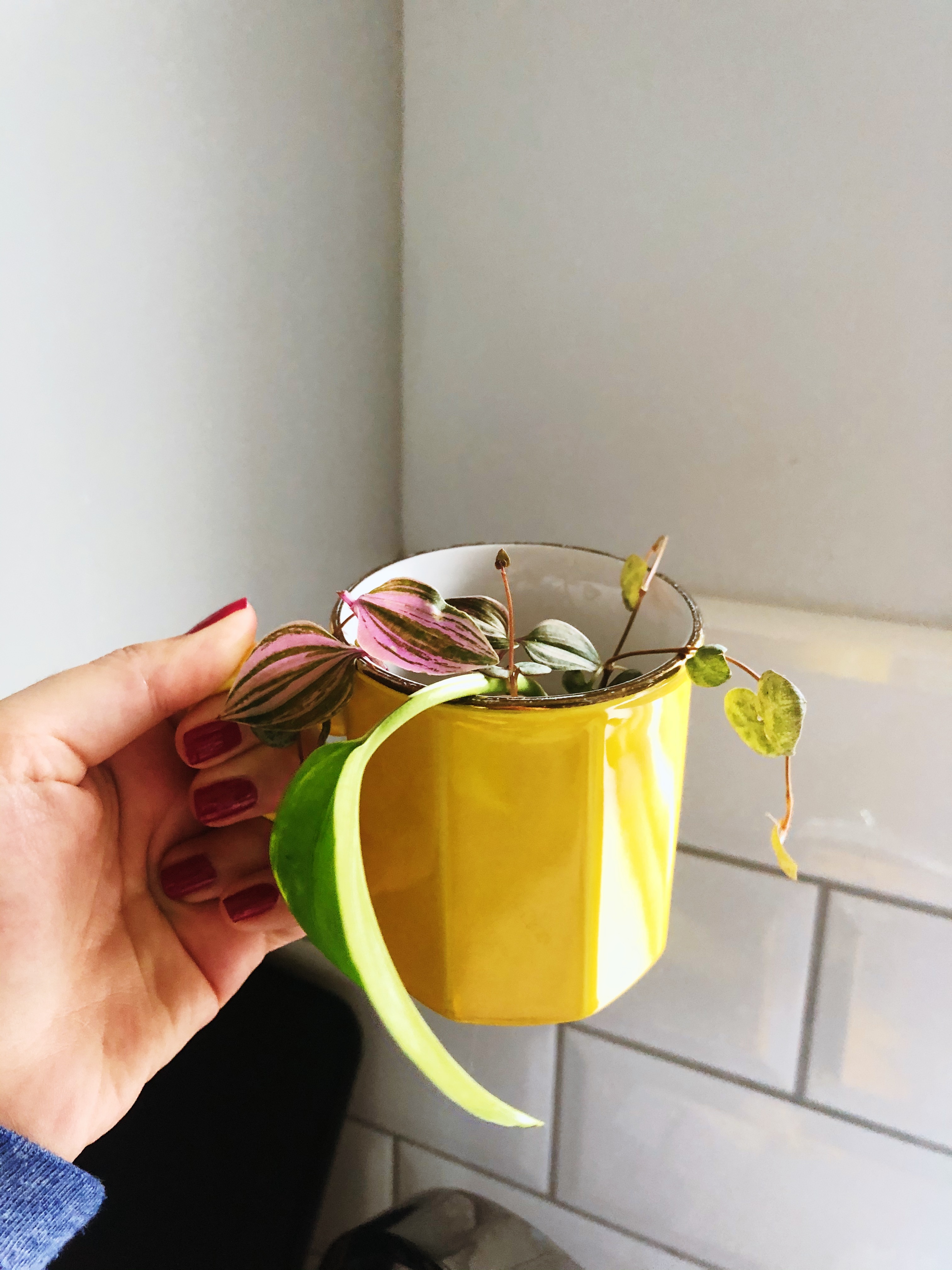 That said, I have never been outdoorsy. But when I stroke a newly unfurled leaf, I have a strange urge to send silent thanks to nature for what it has created. I am honoured to have had a hand in it. Plants flourishing under my care is a wholesome joy I desperately needed.
The passage of time has been brutal this last year — unmoving, endless, a thing to be endured. Yet, emerging through Covid misery, is a bit of excitement.
With gardening, I look at the future in terms of years and growing seasons to come. I marvel at other people's plants, dreaming of how big and lush my plants could grow to be. Finally, something to look forward to.
Ketsuda Phoutinane
Ketsuda Phoutinane is a freelance food and features journalist based in Glasgow.
Follow Ketsuda on Twitter.
Pass the Mic
Pass the Mic works with women of colour who are experts in their field – educators, academics, researchers, campaigners, policy-makers, community activists, writers, workers, carers and many more.
It aims to make a tangible change across media in Scotland by increasing the representation of women of colour who participate in it, and by improving how women of colour and the issues that impact them are talked about.