Police in Dundee have been targeted with fireworks while several roads were blocked by a series of deliberate blazes on a night of disorder in the city's Kirkton district.
The windows of a nearby school were shattered and bricks were hurled at passing vehicles after the Scottish Fire and Rescue Service responded to calls from Beauly Square shortly after 5.30pm.
Videos from nearby Keswick Terrace, Balgowan Avenue and a number of other streets circling on social media show flames raging and burnt-out debris by the roadside.
In others, officers holding riot shields can be seen avoiding fireworks, while another shows the force helicopter deployed with the searchlight scanning the streets below.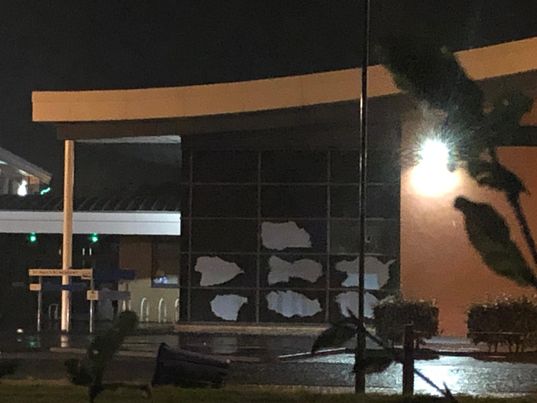 It is unclear why the disorder started, however it is understood to have continued long into the night.
Police Scotland confirmed they were responding to an incident but did not give any further details.
One image, obtained by STV News, shows the windows of St Paul's Academy badly damaged with officers guarding the grounds.
The leader of Dundee City Council branded the scenes "absolutely disgusting" and "like something from a war-torn nation".
In a post on Facebook, cllr John Alexander added: "This isn't just a wee bonfire. Blocking roads with bins ablaze, smashing up cars and damaging our schools are scenes that you'd expect in an action movie or war-torn nation.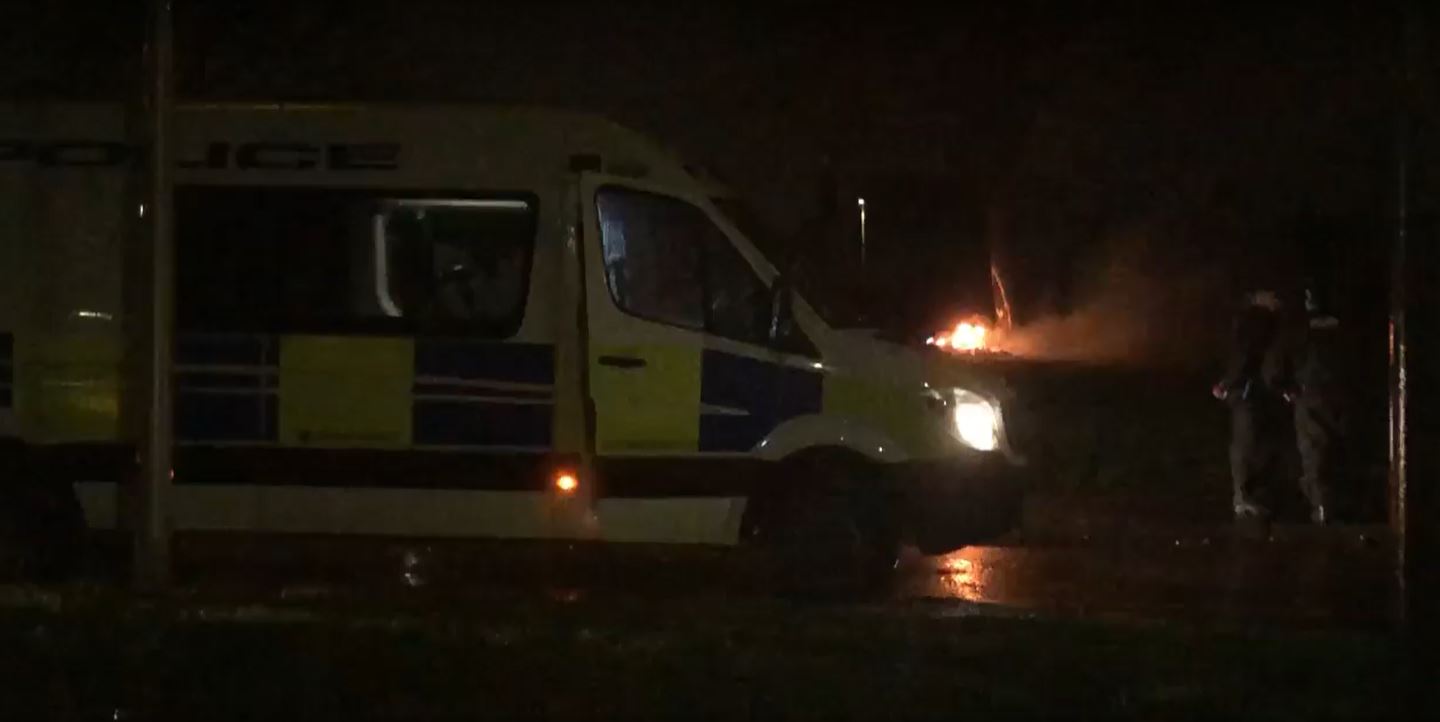 "I'm shocked but more than that, I'm angry. This reckless behaviour endangers lives, with emergency vehicles unable to pass on Balgowan Avenue and it costs residents and every taxpayer money.
"I hope that every single one of those individuals responsible is identified and dealt with appropriately. Given the age of many of those in the videos and images (I guess), I expect that parents will be equally as outraged and questioning their children, if they knew they were out in that area tonight.
"Where were your kids tonight? Please ask them."