A baby girl is defying the odds and making excellent progress after receiving a "miracle drug" to tackle a severe spinal problem.
Isabella Winfield was diagnosed with a severe neurological condition, Spinal Muscular Atrophy (SMA), at 11-days-old.
SMA involves a genetic change that weakens muscles and usually means a life expectancy of a year. Untreated, 90% of its young victims die.
At 20-days-old, last April, she had an infusion of a drug containing a genetically modified virus in the hope of teaching the cells how to produce a SMN-type protein.
She was the youngest British baby to have the treatment, with a promise it would transform and prolong her life.
Ten months on, she has an infectious smile and encouraging level of mobility, most noticeably in her legs.
It is usually several months before symptoms are spotted. However, her eagle-eyed mother Margaret Paluszynska and midwives at Dr Gray's Hospital in Elgin instantly realised she was desperately weak.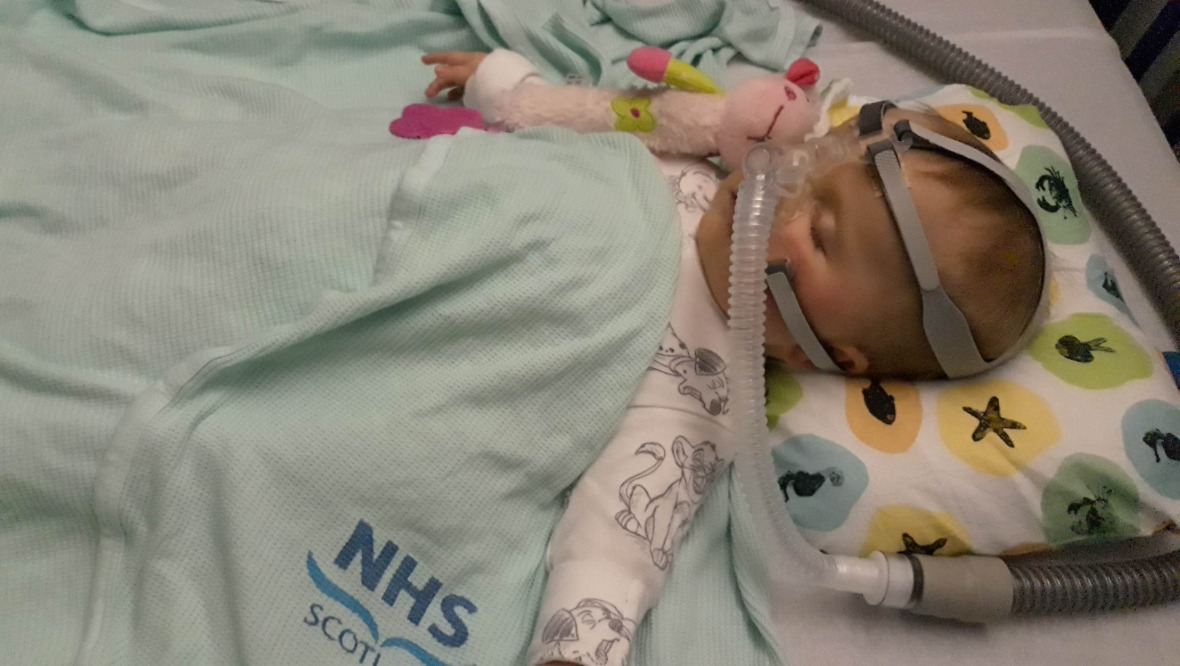 While her progress has brought joy to her family home, little Isabella has needed an overnight ventilator since November to help her breathing.
Her parents are conscious the drug was "a treatment, not a cure" and, to their surprise, they have subsequently learned that they both carry the faulty gene that causes SMA.
Speaking to STV News at their home in Archiestown, Moray, Margaret said: "She's weaker than the average baby so we have to keep an eye on anything that could go wrong.
"The main surprise was how weak her lungs were at night.
"She would never be this healthy and this strong without the drug, but it's not a cure.
"They give you the promise that 'she's got a chance'. But how you use that chance is entirely up to your own efforts later on and you still need to be in contact with all the medical teams. You still need to monitor. It's like having a less severe case of SMA.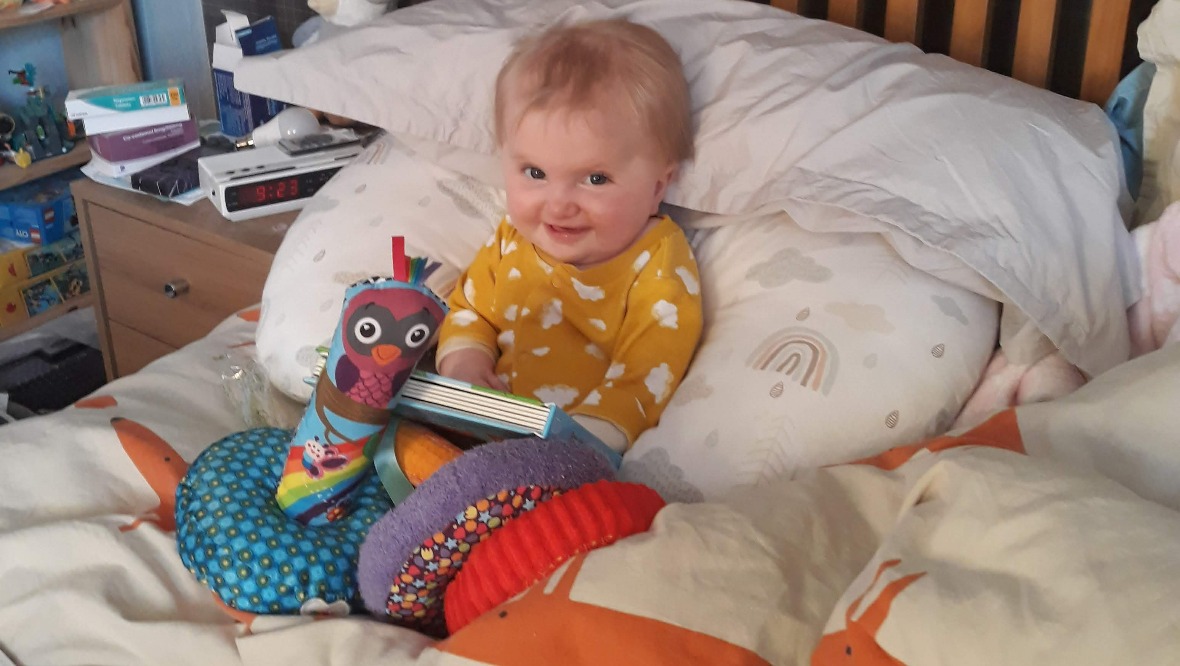 "She's still a child with SMA and that will never change. There's no ultimate cure to this but she has a chance to be a healthy, normal child."
Isabella continues to have regular medical checks.
Her father Richard Winfield said: "She's getting on well for a child with SMA. Obviously, she's not going to compare to other children of her age but considering the condition she's had, every time they've measured her limb movement, she has been making gains slowly but surely.
"There's still work to be done. There is still the physio, the exercises, the monitoring."
SMA leaves babies with weakened muscles, caused by a genetic change that affects a baby's 'motor unit'.
Isabella had the most severe form of the condition. She was a perfect candidate for the drug because of her early diagnosis.
Screening of the condition is key. If diagnosed early, there is real hope of transforming a young life.
Her steady progress has strengthened calls for the routine screening of babies, to catch it early.
Medics and Isabella's parents are pressing for such a programme – a blood test at birth – made readily available.
Isabella was not the first baby in Scotland to be treated with Zolgensma. The parents of the first did not wish to go public.
STV News is now on WhatsApp
Get all the latest news from around the country
Follow STV News
Follow STV News on WhatsApp
Scan the QR code on your mobile device for all the latest news from around the country