A woman has revealed she has "never been so heartbroken" after three puppies were stolen from her Aberdeen home while she was out for a meal on Mother's Day.
Becca Ewan returned home from an outing with her mother on Sunday to find cross bulldogs Peanut, Mia, and Billy had been taken from a litter of ten pups that are currently being advertised for sale on social media.
The 24-year-old has launched an appeal for the return of the puppies, revealing the seven-week-old puppies haven't had their first vaccinations and have never been outside.
She told STV News: "I took my mum out for a Mother's Day meal on Sunday from 5pm to 7pm, and when I came home the mother of the litter was locked in the kitchen.
"I heard her scratching the door and when I went in I noticed I was three pups short.
"They're only seven weeks old and haven't had any needles or anything, they're too small to be going out. There's two boys and a girl missing.
"I don't know if they done anything to my dog, but she was shaking and terrified when I came home and hasn't been the same since.
"She doesn't have any visible marks on her but she is really traumatised.
"The pups are bully cross puppies and are all the same colour with their own little markings on them.
"I just want them home and safe and being fed."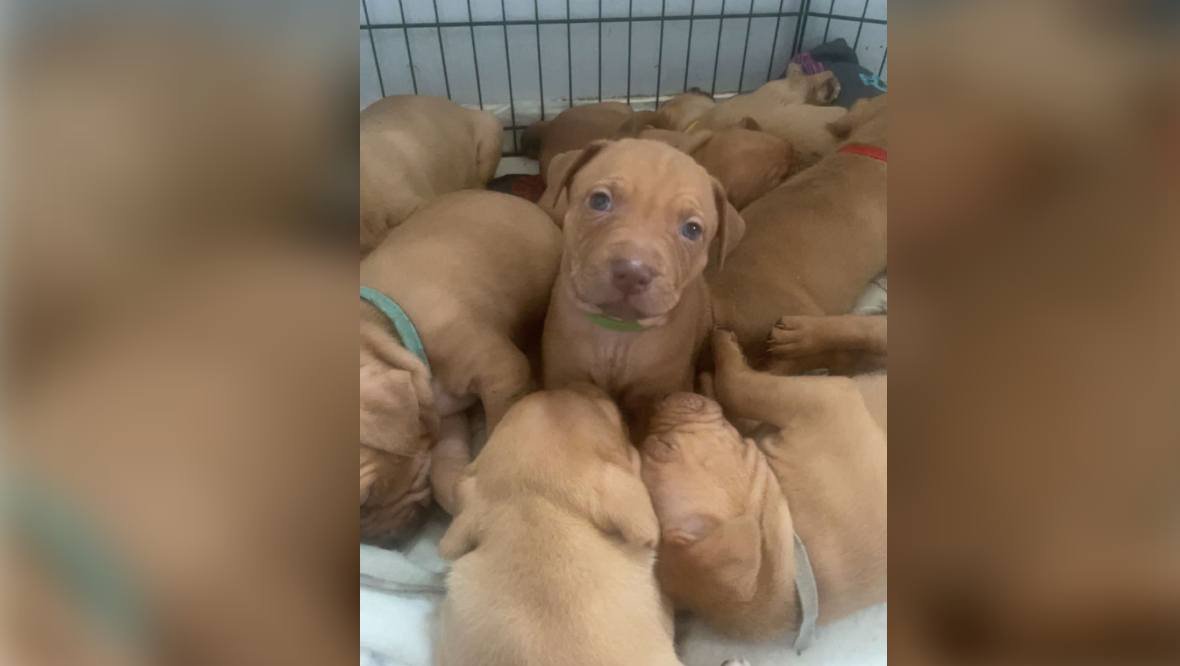 Becca, who works as a carer, has "no idea" how she was targeted and why only three dogs were taken from the litter of ten.
The 24-year-old has reported the theft to police and hopes there might be CCTV footage from neighbouring homes or businesses.
She added: "I had ten pups in my house and they've taken three leaving me with seven. I honestly have no idea why. Maybe they just grabbed a few and ran, I honestly have no idea.
"The police are going to check CCTV from the pub across the road from me, however I haven't heard from them today.
"I can't sleep or eat in panic."
A police spokesman said: "Inquiries into the matter are ongoing and anyone with information should call police on 101, quoting incident 2885 of March 19."