A woman with an extraordinary sense of smell has helped scientists develop a swab test for Parkinson's – after sniffing out the disease on her own husband.
Joy Milne, from Perth, first noticed that something was off about her husband Les' smell when he was 32.
"I used to say, 'you're not showering enough!' to him all the time, and he'd look at me like I was crazy," she told STV News.
Joy, 72, has hereditary Hyperosmia – a heightened sensitivity to smell – which enabled her to distinguish a new, "rather unpleasant" odour on Les.
Still, it would be 12 years until her anaesthesiologist partner received an official Parkinson's diagnosis.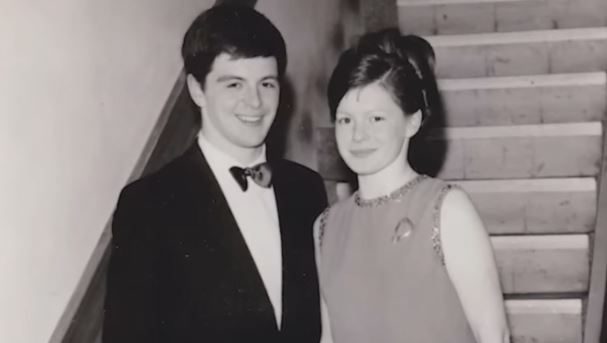 "I took him in for testing when he turned 44, because I actually thought he had a brain tumour – his behaviour and temperament had changed radically."
She only linked the odour to the disease after he was diagnosed and they met people at a Parkinson's UK support group who had the same distinctive smell.
"Parkinson's UK had meetings at that time in the Gateway down in town and they walked into the room – I have this slight tick of my head when my nose really discovers something, and my head went back and I thought, 'oh, the smell of Parkinson's'."
"When I told him, he said 'what are you talking about?' and decided to go with me to the next meeting – it helped me realise that there were different levels to the smell according to severity," she recalled.
Once convinced, Les was adamant – Joy had to use her ability to help with the development of testing for Parkinson's.
He passed away in 2015.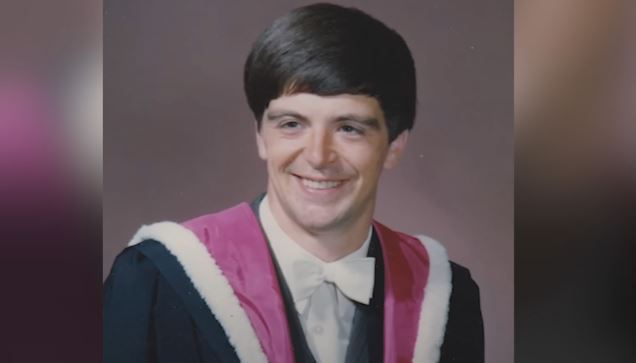 Joy eventually took her unique "medical olfactory library", developed during her career as a nurse, to researchers at the University of Manchester who set up "proof of concept" projects.
As part of these, she was given t-shirts worn by people at different stages of their Parkinson's diagnosis – with a few control specimens mixed in.
The 72-year-old matched every single one to the diagnosis perfectly – and, to the shock of scientists, diagnosed a control subject with Parkinson's eight months before the disease was detected by doctors.
"Parkinson's at the moment is not diagnosed until 50% of damage is done. It is then irreversible," Joy said.
"You can't regenerate these nerves beyond 50%. So, we are hoping and I have read many years ago that if it was diagnosed perhaps before the 34%, 35%, there is a very good possibility regeneration could happen."
The "smell of Parkinson's", as she describes it, is actually the scent of sebum – an oily substance on skin – which collects on the patient's backs and is not washed away as often as other parts of the body.
Working with Joy, the scientists found that sebum can be used as a diagnostic biofluid and created a three-minute swab test which they claim is 95% accurate in detecting Parkinson's under laboratory conditions.
After transferring sebum onto a piece of filter paper, testers then cut the paper into a triangle, add a drop of solvent, apply a voltage and transfer compounds from the sebum into the mass spectrometer.
Using mass spectrometry, they compared the sebum of 79 people with Parkinson's with a healthy control group of 71 people.
Researchers were able to detect more than 4000 unique compounds – of which, 500 were different between people with Parkinson's compared to the control group.
Further study will be required to validate the findings before they can develop a diagnostic test that could be used in clinics or by GPs.
Professor Perdita Barran at The University of Manchester, who led the research said: "We are tremendously excited by these results which take us closer to making a diagnostic test for Parkinson's Disease that could be used in clinic."
STV News is now on WhatsApp
Get all the latest news from around the country
Follow STV News
Follow STV News on WhatsApp
Scan the QR code on your mobile device for all the latest news from around the country