A woman who was left to die following a violent attack at the hands of a man convicted of murder as a teenager has launched a campaign to change the parole system.
Linda McDonald suffers from post-traumatic stress disorder after Robbie McIntosh battered her in the head with a dumbbell while out walking her dog in the Templeton Woods area of Dundee in 2017.
Her attacker was on a week of 'home leave' from Castle Huntly open prison while serving a life sentence with a minimum of 15 years after stabbing another dogwalker, Anne Nicoll, to death in 2001.
However, just weeks ago, Linda received a letter informing her he is now eligible for parole – and asked for her statement on why he should not be released from prison.
The 57-year-old has written to the Parole Board for Scotland to express her "shock and disbelief" at the prospect of his release.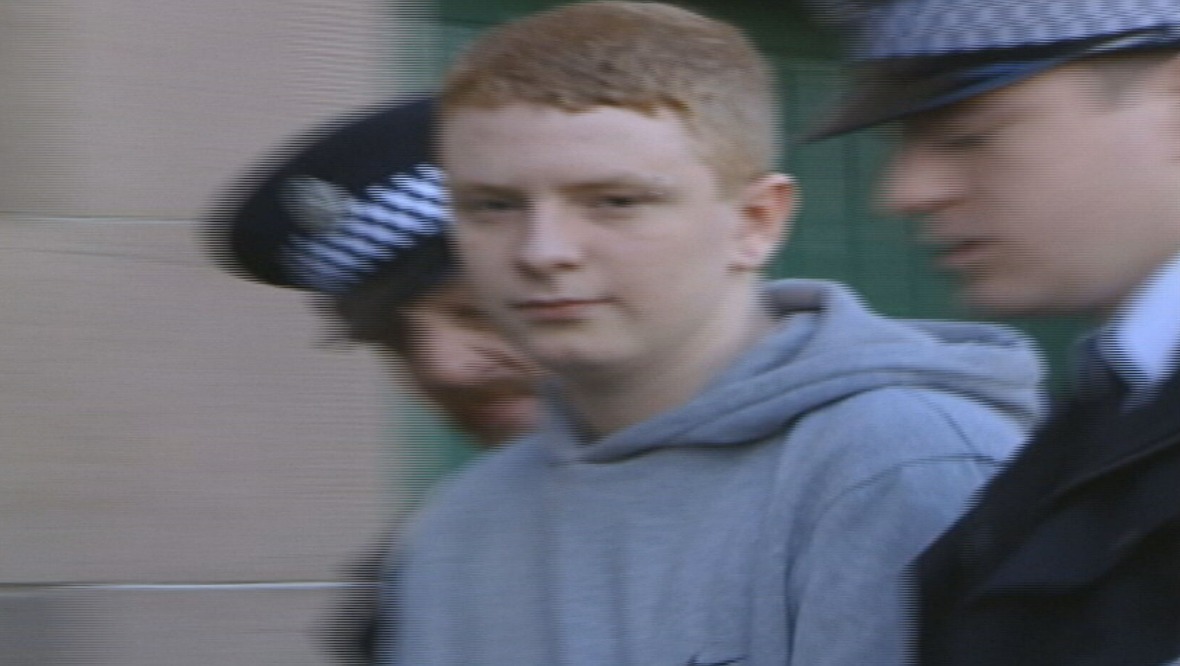 She told STV News the Scottish Prison Service (SPS) had "failed" her by allowing a "dangerous murderer to roam around the woods" and accused the authorities turning a blind eye to "obvious red flags" surrounding McIntosh's initial leave.
The grandmother has now demanded more stringent checks are put in place for violent offenders before they are considered for release as part of her 'Justice 4 Linda' campaign.
She added: "A life sentence should mean a life sentence.
"I feel like I'm banging my head against a brick wall. Mistakes were made and they say lessons were learned. But lessons could only be learned if mistakes are made.
"It's the parole system in the prison service that you want to see changed, particularly for very dangerous people."
McIntosh stabbed Anne, 34, 29 times and repeatedly stamped on her face at Dundee Law in 2001. He was later found guilty of her murder at 15-years-old.
His first period of temporary release was approved by Scottish ministers in 2015, before he was transferred to the open estate at Castle Huntly in 2016 and completed a number of short periods of home leave – including to his mother's house.
A year later, he was allowed to return home again, but this time, he cornered Linda in the woods and repeatedly bludgeoned her with a dumbbell. His attack was only stopped when two other dog walkers overheard her screams.
As Linda lay in hospital receiving treatment for a catalogue of injuries including two separate skull fractures, officers searching McIntosh's cell uncovered several crime novels – including one in which the plot surrounded a man who attacked women in heavily wooded areas.
"All the red flags were there," she said.
"He was reading material from prison library of murder in the woods. He was always planning to go and murder, but nobody was paying attention to him, which is shocking.
"He was out until midnight the night before he attacked me. But Police Scotland didn't know he was on home leave. How did they know to go and give him spot checks?
"So my worry is how many more are slipping through the net? How many more red flags are not being actioned? It's really frightening."
The High Court in Edinburgh imposed a restriction of life order on McIntosh, meaning he may never be released from prison but at his conviction in February 2018, he was made eligible for parole after at least five years in jail.
A serious case review in 2019 found a psychological profile carried out in 2012 indicated McIntosh was at a high risk of re-offending, though added his attack on Linda "could not have been predicted".
She received an apology from then-justice secretary Humza Yousaf in 2020.
Despite that, Linda received a letter from the parole board earlier this year asking for a recommendation on whether it should be granted.
She said: "Could you imagine my shock and disbelief?
"He brutally murdered, savagely murdered, a women at fifteen. He nearly murdered me.
"He has no emotion, just evil. He just really wanted to kill somebody. That was what I saw. I just happened to be there in person. And you're asking me, it's really insulting."
The Justice 4 Linda campaign aims to alter the parole system by 'handing power back to victims' in order to prevent similar cases from happening.
She has started a petition for a change in the law, but requires 10,000 signatures before it can be taken to the Scottish Parliament.
However Linda is determined it would give her "closure" despite carrying the emotional trauma of the incident on a daily basis.
"If you're standing in my shoes, you'll realise there no rules for people that are in my position, they're all on the side of the offender and the attacker," she said.
"The brutality, the anger, the rage. At 15 years old, don't forget, he took away a young woman's life. And that seems to be forgotten.
"This family have to live without their daughter, their sister, their cousin."
Linda added: "I feel I've got to have a voice for myself, for Anne Nicole, and to save this ever happening again."
An SPS spokesperson said they were "profoundly sorry" for the attack and are working with her to find a resolution.
They added: "We are fully aware of the life-changing consequences, for her and her family, as a result of this dreadful act.
"We have engaged with Mrs McDonald and will continue to do so."
For more information on the campaign and to sign the petition, visit justice4linda.org