Scotland's climate change legislation sets a target date for net zero emissions of all greenhouse gases by 2045.
Experts say there is an abundant supply of renewable sources like tidal and offshore wind as the country moves towards a future without fossil fuels.
But, as the country decarbonises its energy grid there are challenges too.
"The unprecedented scale of the transition we're about to go on is huge," said Hayleigh Barnett, an engineer from the Net Zero Technology Centre in Aberdeen.
"People are using more energy than we ever have before, so as we move away from fossil fuels, we need to be doing this in an affordable and sustainable way."
Wind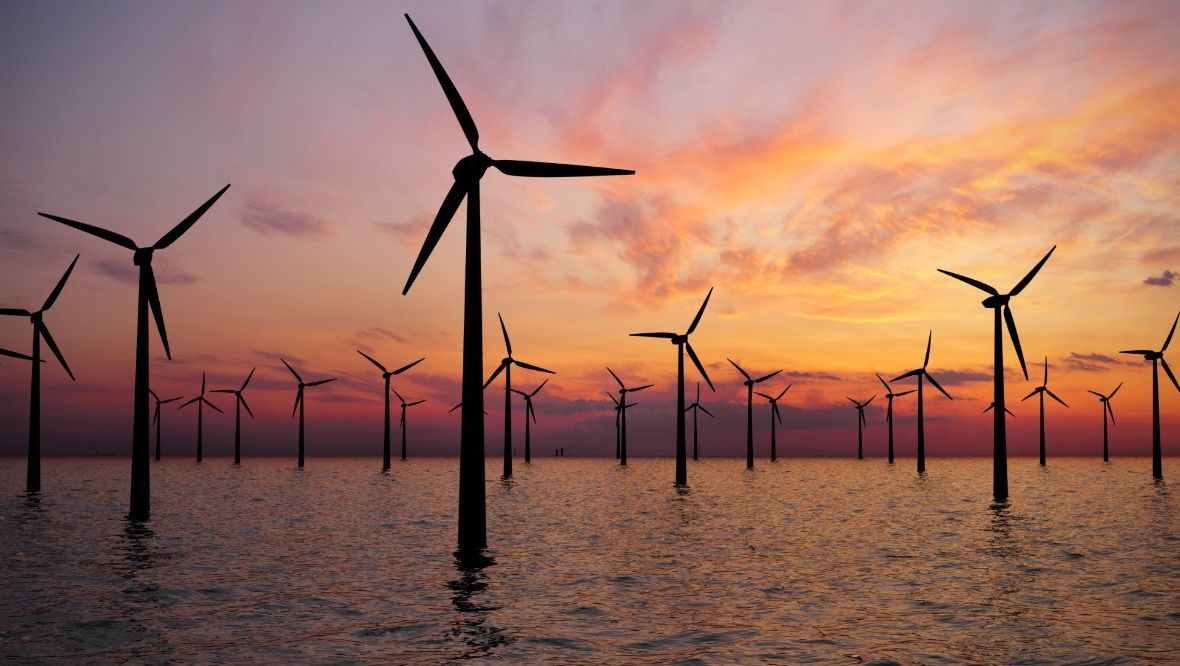 By 2030 the amount of power coming from offshore wind farms is set to increase tenfold, from 1 giga-watt to 11.
This would power around 12 million homes.
But it also means that more infrastructure will need to be in place to transport the power from offshore into our homes.
SSEN Transmission is currently building 16 power substations to help cope with the demand.
Rob McDonald said it's part of a large ongoing project to expand and upgrade the energy grid: "We're anticipating an investment of £10bn by 2030 which will roughly triple the size of the renewable generation in our network."
"We need to, firstly, connect these offshore power sources which can be difficult, then look to connect and transport the energy.
"All whilst balancing that with the landscape, the environment and how close we're building to people's homes and businesses."
Aberdeen's offshore wind farm has 11 turbines just north of the city's harbour.
Each blade on the turbine is 80 metres long, and in one turn can provide enough energy to power a home for a day.
Mimi Mwasame works for Swedish energy firm Vattenfall, which owns the turbines, she said: "To meet our net zero needs we need offshore wind both in the medium and long term.
"It's a renewable source, it's efficient using the wind energy that's so abundant in Scotland."
"But unfortunately, it's not always a constant source of power. There's times in the summer, for example, when there's hardly any wind or the wind speeds vary meaning the supply is intermittent."
Tidal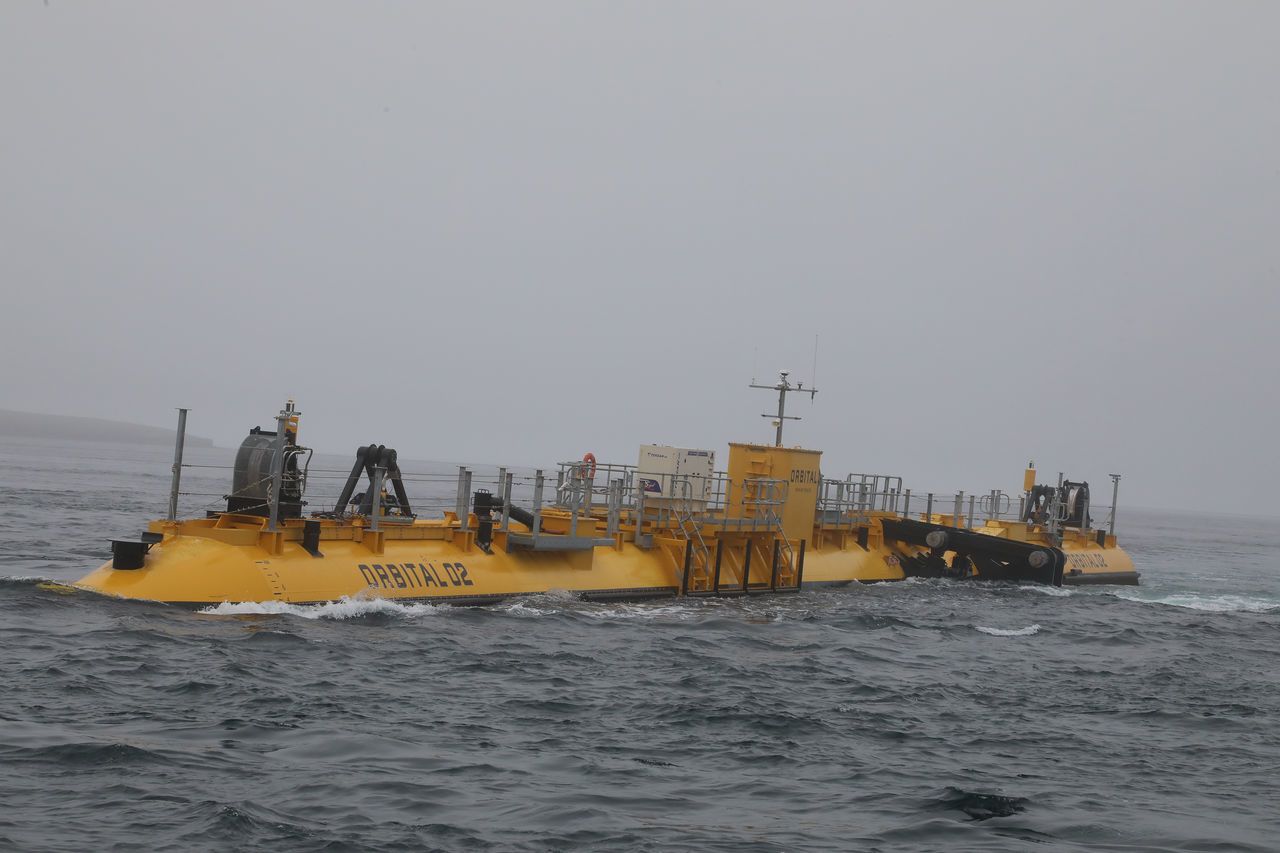 Unlike wind power, tides provide a more consistent form of power.
It's thought that tidal power could provide 10% of the country's energy needs.
In Orkney, Orbital Marine has a tidal turbine the size of a jumbo jet, it generates power as the tides stream past its underwater blades.
The company's chief executive Andrew Scott explained: "Because our tidal buoy works off lunar tidal effects, we can predict this, it's dependable.
"I can tell you how much it'll generate tomorrow and next week.
"At its peak, this could generate enough power for more than 2,000 homes."
The disadvantage to tidal power, it can't be used everywhere, it needs to be in areas with a strong tidal flow.
Although our need for electrification will grow as we move away from fossil fuels there are some industries that may benefit from a "fuel source."
Hydrogen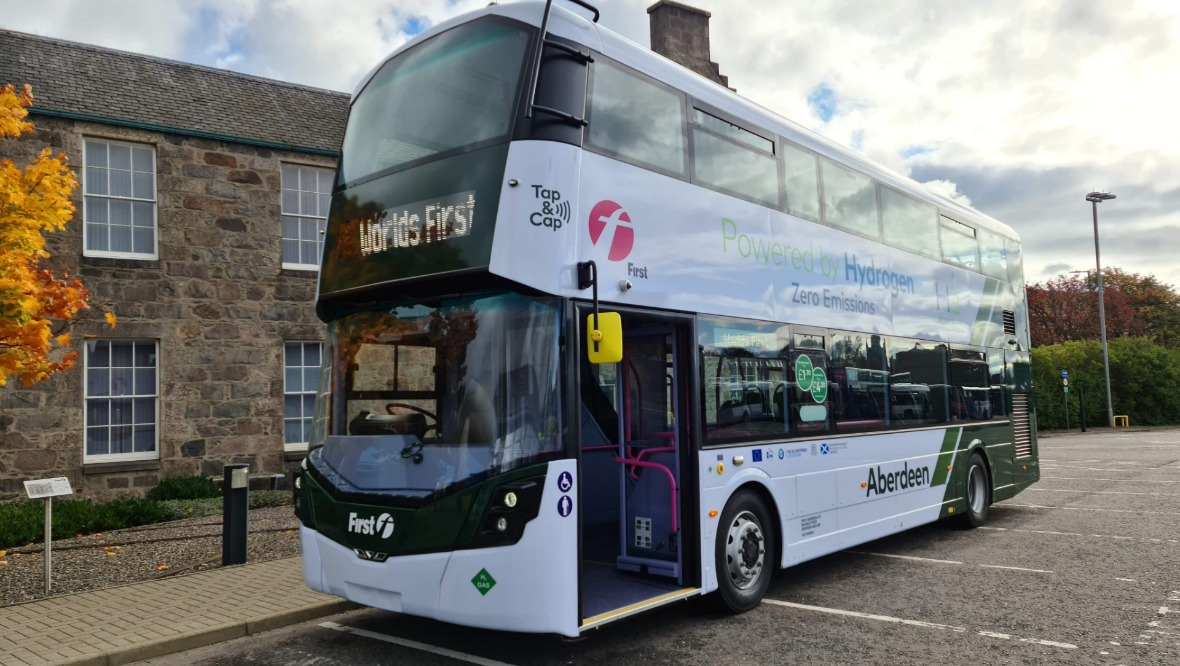 Experts say hydrogen is well suited to the transport and manufacturing industries because of its high energy output.
Dr Oliver Taylor who works for BP and is the chief executive of bp Aberdeen Hydrogen Energy Ltd, the joint venture between Aberdeen City Council and BP, said: "Hydrogen is the most abundant in the universe and it's potentially a good transition fuel as we move towards a lower carbon economy.
In Aberdeen, hydrogen is already being used to power buses with the city council and BP looking to create a production and storage facility in the Granite City.
But hydrogen is also volatile, stored at high pressures, and is seen as an expensive technology to develop.
Dr Taylor said: "There are challenges as we look to expand the use of hydrogen, having to manage high-pressure gas for example."
"But, here in Aberdeen, we are pioneers of the technology."
All sources of power have their positives and negatives as we look to meet our climate goals.
Experts say that long-term strategies, infrastructure and investment must be continued and in place if we are to combat the challenges as we move to net zero.