Many women experience mental health challenges after giving birth, but for Holly Pullar it became unbearable.
She stopped eating and drinking and became detached from her son Lewis as her health deteriorated.
Her symptoms escalated until she suffered a breakdown.
The 27-year-old is now on the road to recovery and took part in the Kiltwalk to raise funds for a charity which helped her receive counselling.
She's hoping that by sharing her experience of post-natal anxiety, it will encourage other struggling families to get help.
Holly gave birth to Lewis in November at Dundee's Ninewells Hospital.
The delivery was traumatic and she came close to undergoing an emergency caesarean.
Holly then struggled to breastfeed enough to keep up with her newborn son's appetite.
"I wasn't sleeping, I wasn't eating, I wasn't drinking, I started feeling disengaged from my baby," she said.
"I was arguing with my husband because we both had different ideas about what we wanted to do, how to feed him.
"About four weeks after that, the symptoms really came to a head, I was almost constantly feeling short of breath, having panic attacks."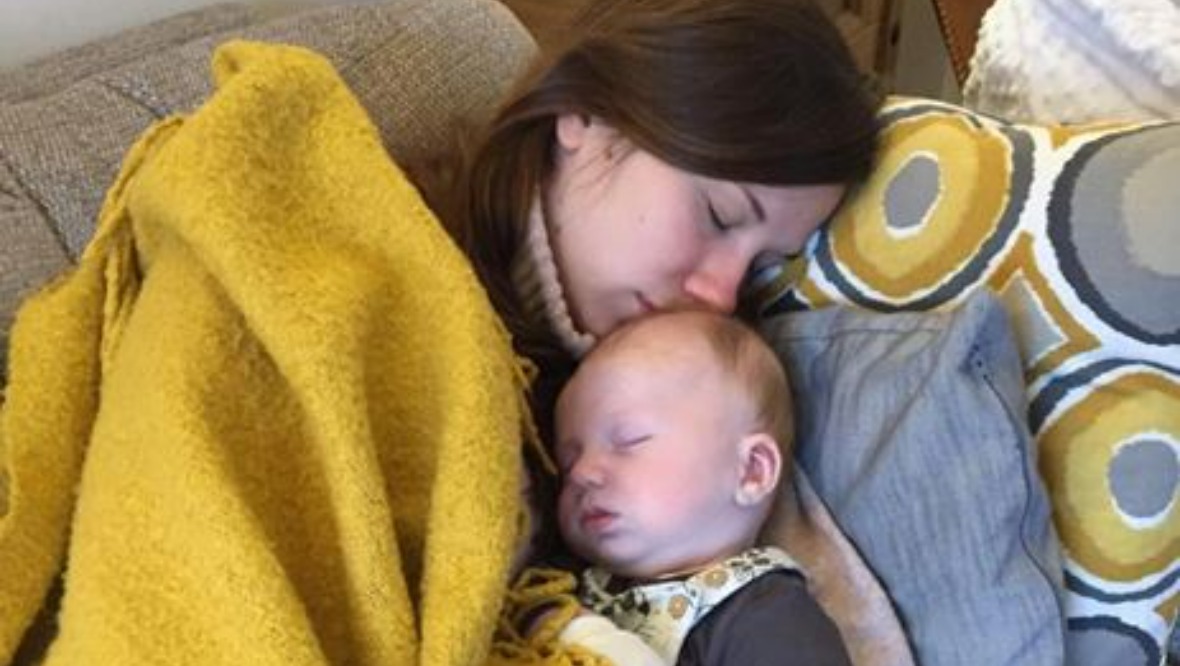 Holly got help from her GP and was appointed a specially trained counsellor.
"He phoned me every other day to go through breathing techniques," she said. "Different mindfulness techniques, things like that, to see me through the first two weeks while the medication kicked in.
"That had a massive impact. I don't know how I would have got through it without extra support from him because he was a professional.
"I had my family, I had my close friends and they knew what was going on, but to get that professional support was huge."
The charity Maternal Mental Health Scotland (MMHS) helps to train counsellors such as the one who supported Holly.
The hundreds of pounds in sponsorship she raised on the Kiltwalk will go towards training more.
"We believe that around seven out of ten women experience some form of mental distress following the birth of a baby," said Joanne Smith from MMHS.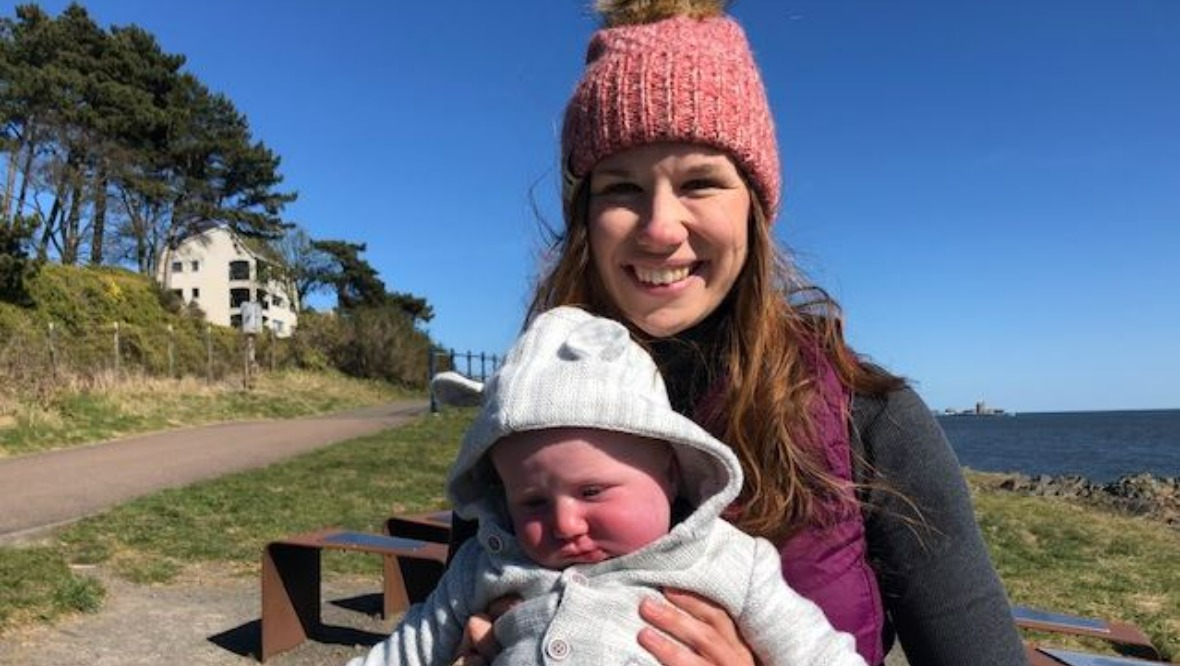 "The really challenging thing about getting help for women in this critical life stage is the stigma associated with mental illness.
"It's really that stigma which prevents women from speaking out and reaching out for help.
"We know there are many who have experienced difficulties in the early stages that have never been addressed and they manifest in all different ways throughout a woman's life.
"It can be depression or something much more serious, and also it can fracture the really fragile bond between mum and baby."
Holly wants to make sure mums are made aware of symptoms and side effects.
She said: "You can't blame yourself for it, it's an imbalance of chemicals in your brain, an imbalance of hormones, you can't control these things.
"There is help out there and don't hold back."