Face masks, hand sanitiser and fidget spinners were among the items loaded into a time capsule and buried to mark Scotland's largest offshore windfarm.
Various mementos, including newspapers, magazines and toys, will remain under the Seagreen windfarm maintenance hub at Montrose Port for a generation.
It's hoped that when the time capsule is dug up at the end of the windfarm's 25-year lifespan, memories of Covid will be dim and distant, and that the turbines will have generated a greener society.
Construction of the giant £3bn windfarm is well underway off the Angus coast and will feature 114 turbines generating enough energy to power two-thirds of Scotland's homes.
Steven Reid, Seagreen onshore project manager, said: "This is an extremely big milestone of the project to set up our operation and maintenance facility.
"It is going to be key to maintaining and operating the 114 turbines that we're putting out in the water.
"This base will have up to 120 people in full-time roles once we have all the turbines in place and switched on."
A piper-led special ceremony also saw the onshore base officially named, thanks to nine-year-old local schoolgirl Lily Hill, whose suggestion of 'Windy Waves House' was chosen from a number of competition entries.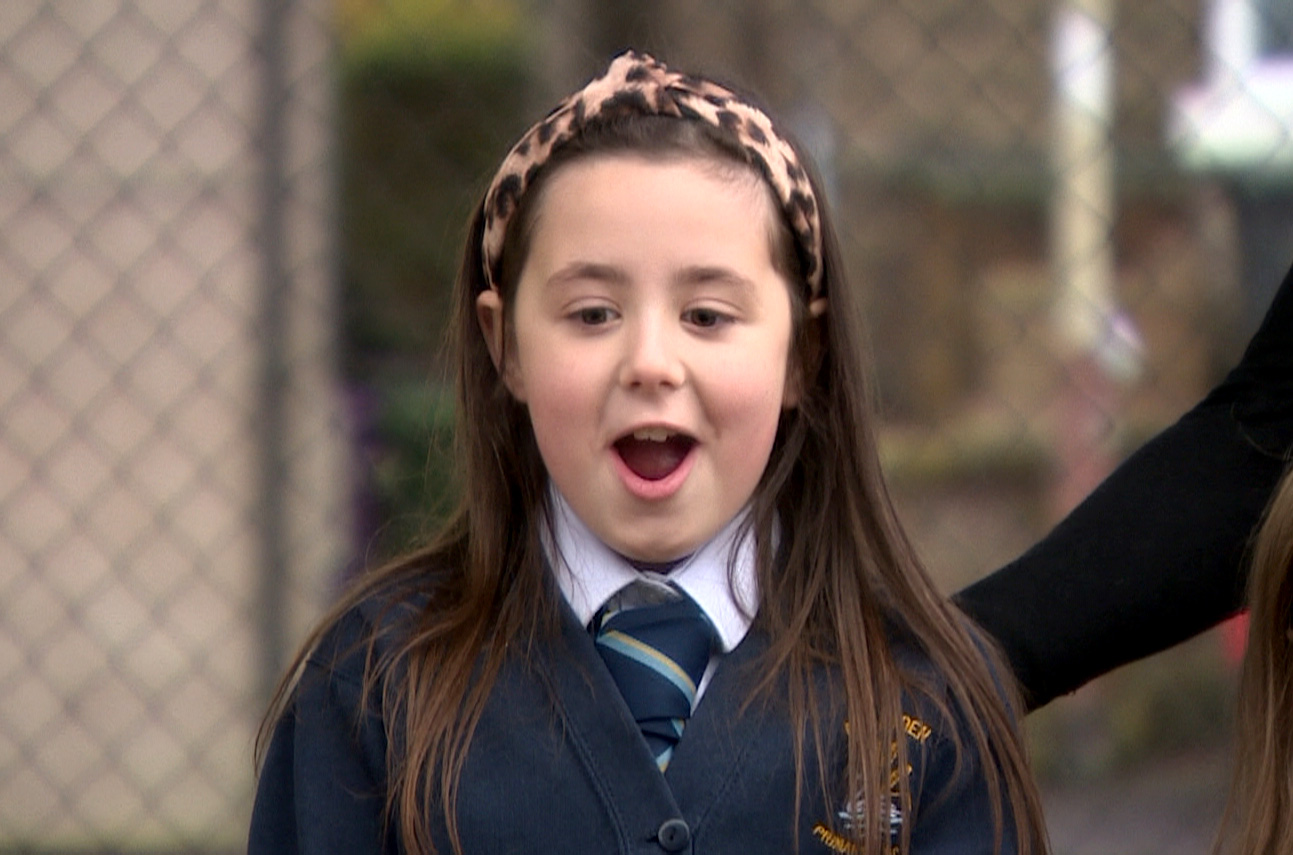 "We've been learning about plastic pollution at school and green energy, and how the wind will be used to make electricity," Lily said.
"It's so exciting to have won the competition, I can't believe it and didn't expect it at all."
Fellow pupil Olivia Coull, who put some modern-day essentials into the time capsule, hopes the items won't be needed when they're dug up.
"We picked masks and sanitisers because of Covid and hopefully in 25 years it won't be a big thing anymore," she said.