Footage has emerged of two dolphins being refloated after a 12-hour rescue mission was launched in Aberdeenshire.
The marine mammals were discovered stranded on Fraserburgh Beach at low tide around 7am on June 5.
Experts from British Divers Marine Life Rescue (BDMLR) and the Coastguard were called to the scene, and it was decided to wait until high tide at noon to refloat the dolphins.
Images from the scene showed the dolphins covered in wet blankets in order to prevent them from drying out.
Crowds of onlookers gathered throughout the morning and the ongoing situation was followed on social media and national media.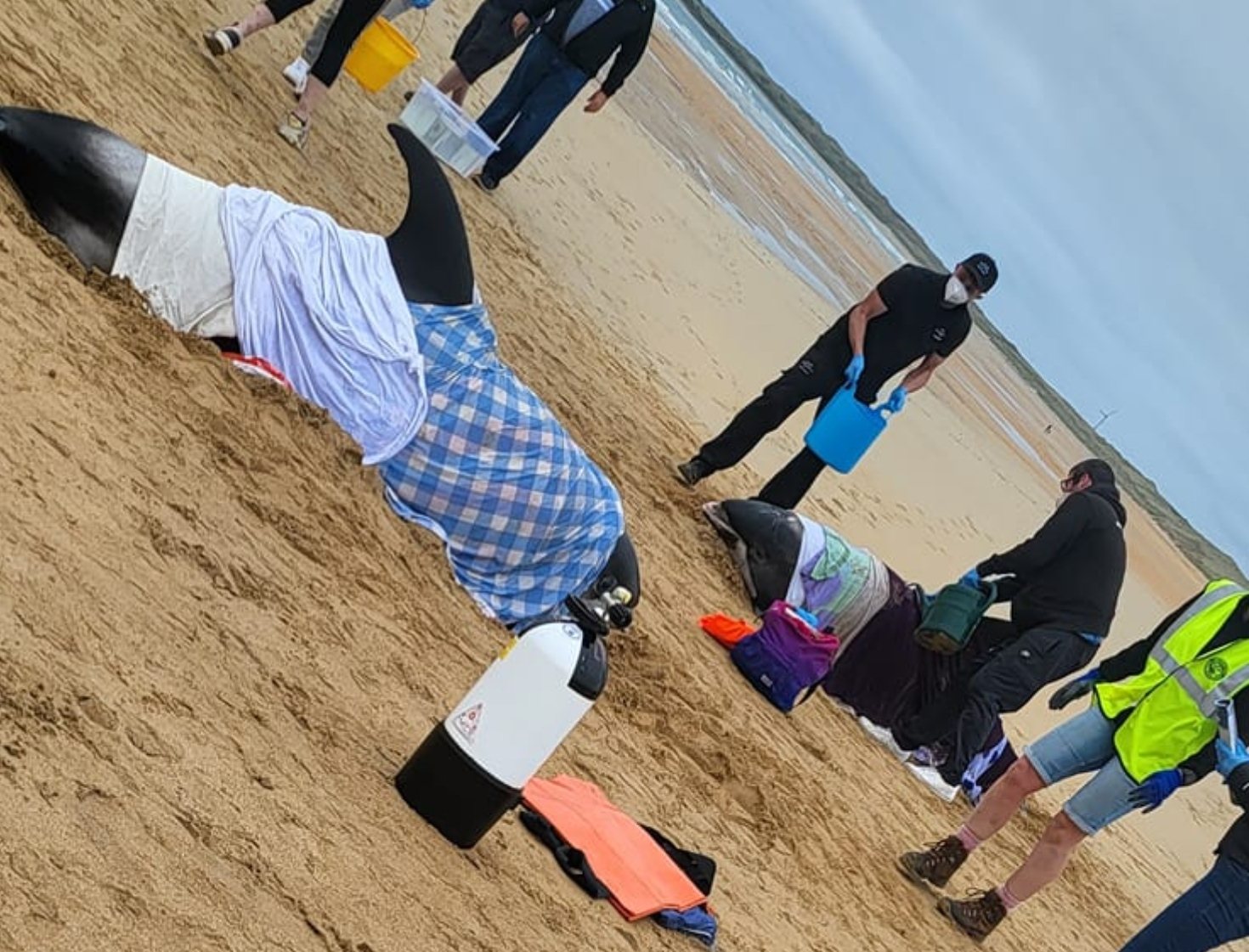 Initial attempts to refloat the dolphins were unsuccessful, and the RNLI Fraserburgh lifeboat was called in for assistance.
The dolphins would be taken back to the sea, but would only swim for a little while and then head back to the shore where they tried to evade their would-be rescuers and beach themselves.
The RNLI said that nothing rescuers did was stopping the animals from beaching themselves.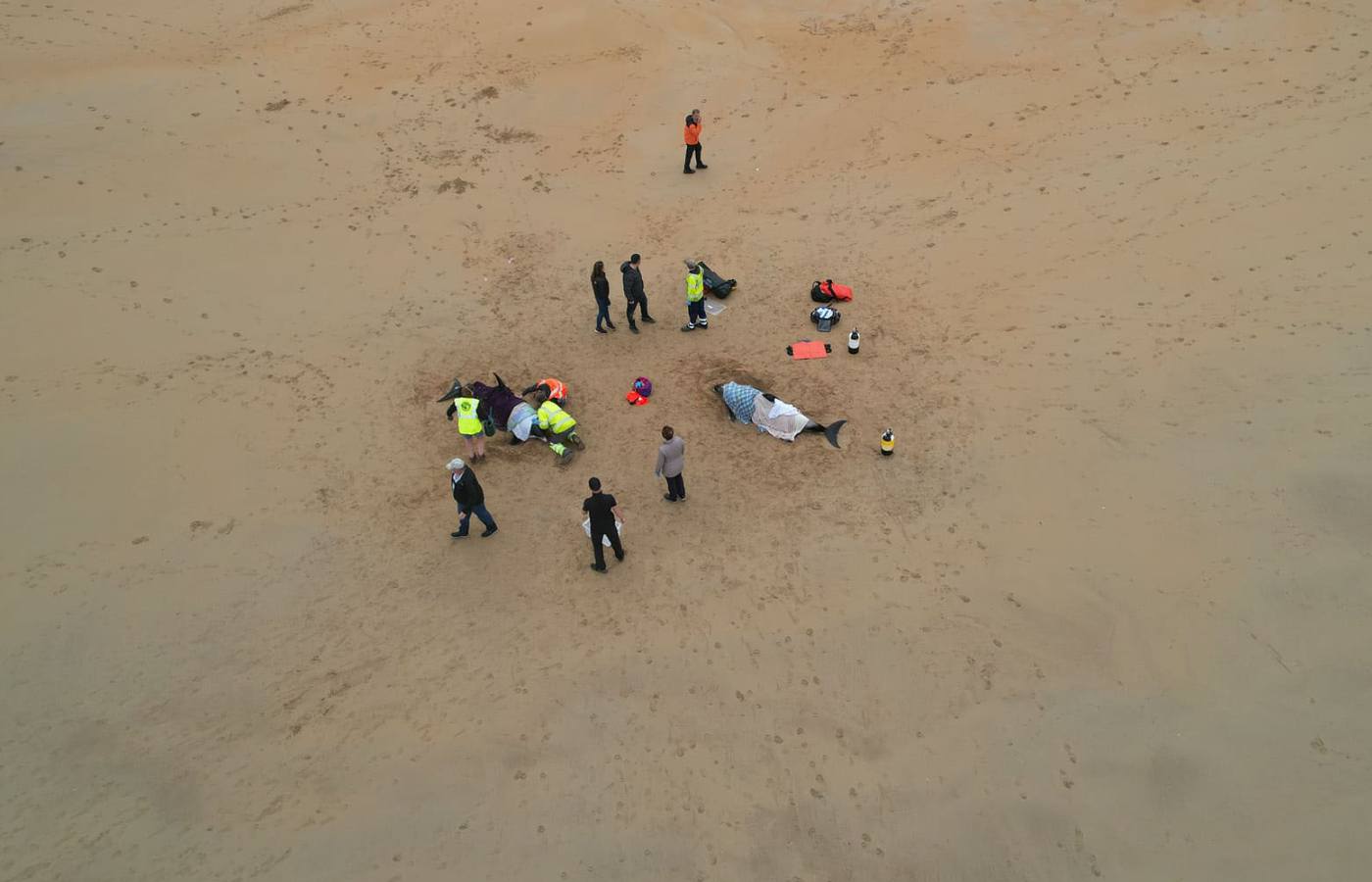 Later, the lifeboat crew were able to take the dolphins into deeper water before releasing them, which proved successful.
At the time, a BDMLR spokesperson said: "As far as we are aware everything that should be swimming is swimming, and everything that should be on dry land is on dry land.
"[RNLI Fraserburgh lifeboat volunteers] did an absolutely amazing job and well done to them all," she added.
If members of the public find a stranded dolphin, porpoise or whale, they should call the BDMLR's Rescue Hotline on 01825 765546.