A 40-year-old horse who suffered "disturbing injuries" after an incident at an animal sanctuary in Aberdeenshire has been put to sleep.
Cheyenne was the "oldest and most vulnerable" resident at Willows Animal Sanctuary and Assisted Therapy Unit in Fraserburgh.
Staff were left devastated on August 1 this year when a team member discovered her tail was covered in blood when attending to give her breakfast.
STV News previously told how she seemed unsettled and kept "running away".
After a vet was sent for, it was discovered that she had injuries so "disturbing" that the sanctuary were told to contact police.
The sanctuary said: "Upon closer inspection, it had become obvious that Cheyenne had external and internal injuries which we have decided not to describe here as it's very upsetting."
As a result of her age, Cheyenne did not have many teeth left and only had one eye.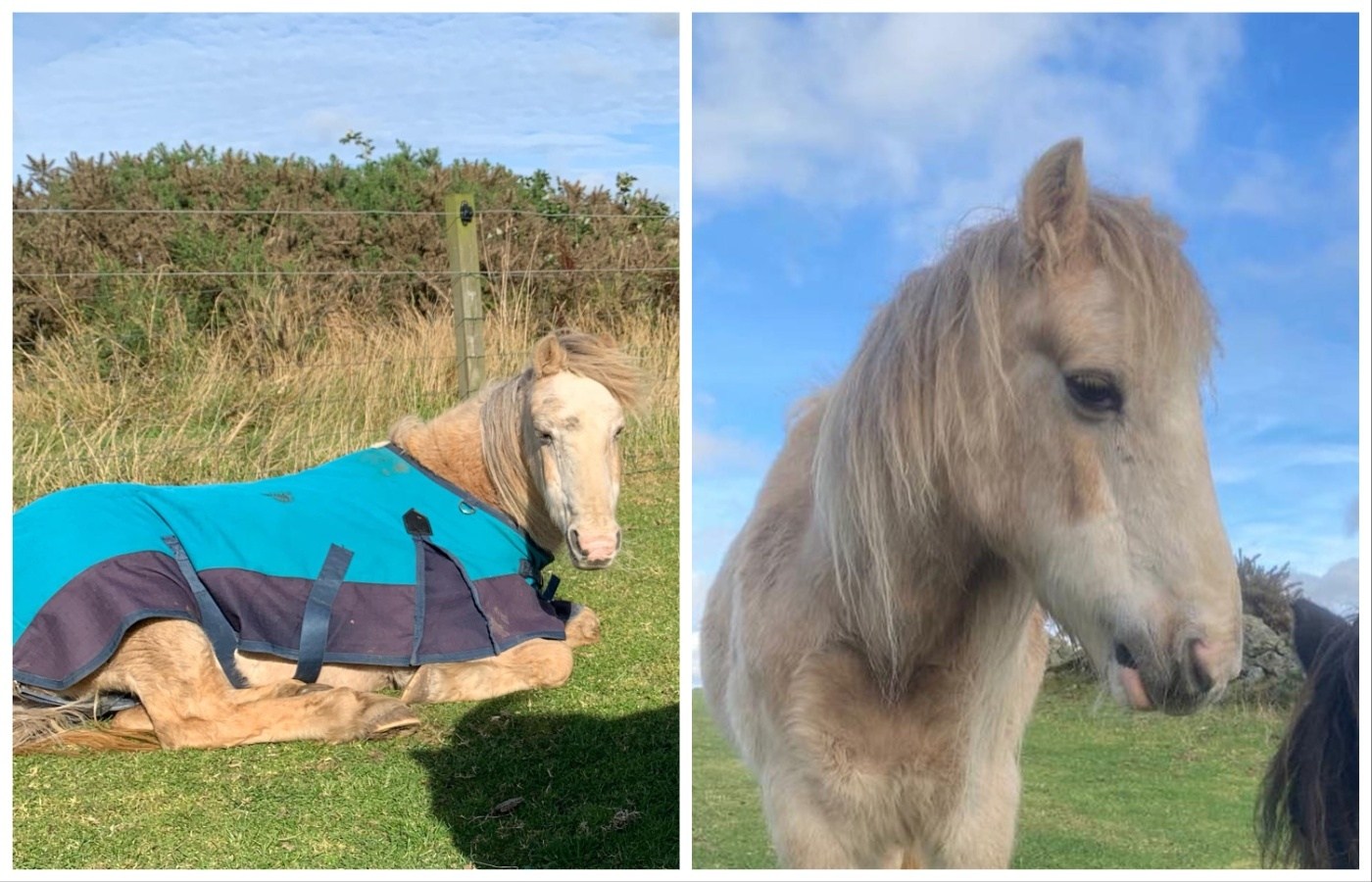 The centre said: "No one can be sure exactly what has happened, but it is a distinct possibility that this injury was inflicted on her by a person and it seems some sort of object has been inserted in her."
On September 1, it was announced that Cheyenne has been put to sleep as a result of her condition.
The centre stated: "Despite her recent improvements, she started to deteriorate earlier in the week and our vets tried everything possible to try and re-stabilise her fragile health but sadly, it just wasn't possible to save her.
"She went very peacefully, in the sunshine surrounded by people who cared very much for her and we are all very glad that she was able to have a calm and dignified end.
"Cheyenne was a very old pony and no one can live forever but we all feel very strongly that whoever committed this vile assault on her is most definitely to blame for her health deterioration."
The statement added: "We are still worried for the safety of our other horses and once we know exactly what extra safety measures we are going to put into place we will be putting a fundraiser together for this as we don't ever want to see another one of our equines ever get hurt like this again."
Willows is a sanctuary for many elderly animals who may be unlikely to find a home elsewhere, some of which have suffered abuse and exploitation.
The sanctuary includes a cat hotel, a donkey barn and a wildlife pond with a coffee shop and wildlife walk for visitors.
Their memorial garden was inspired by a dedication from Sir Paul McCartney for his late wife Linda, with a plaque from Paul commemorating her as the 'Animal's Angel'.
At the time of the incident, a Police Scotland spokesperson said: "Around 8.30am on Tuesday, August 1, a report was made to police that a horse had been found injured at an animal sanctuary in New Pitsligo, Fraserburgh.
"Enquiries were carried out, however, at this time no criminality has been established."
You can find out more and support the sanctuary here.