Volunteers in Dundee are rallying round to make sure no one in the city goes hungry or feels alone during the coronavirus chaos.
Since swinging into action at the weekend at Douglas and Mid Craigie Church, the Coronavirus Dundee Support Team has been busy bagging food for those stuck at home with dwindling supplies.
They're providing packs of essential food and toiletries to cater for those in self isolation and the most vulnerable in the city.
The idea is the brainchild of Julian Thomson, who runs a business supporting care experienced people.
"There's nothing quite like a crisis to get a community to come together," explained Julian who has also set up a helpline to alleviate loneliness.
"There's quite a big concern about people isolating, about older people getting really lonely. There's real lifelines there that are going to be lost so our helpline has become a lifeline for people and there has been a demand for that.
"We're not here to replace statutory services, we'd always encourage in an emergency to dial 999 or 111 or call your GP but we're just here to offer reassurance, to listen and alleviate some of that loneliness and isolation."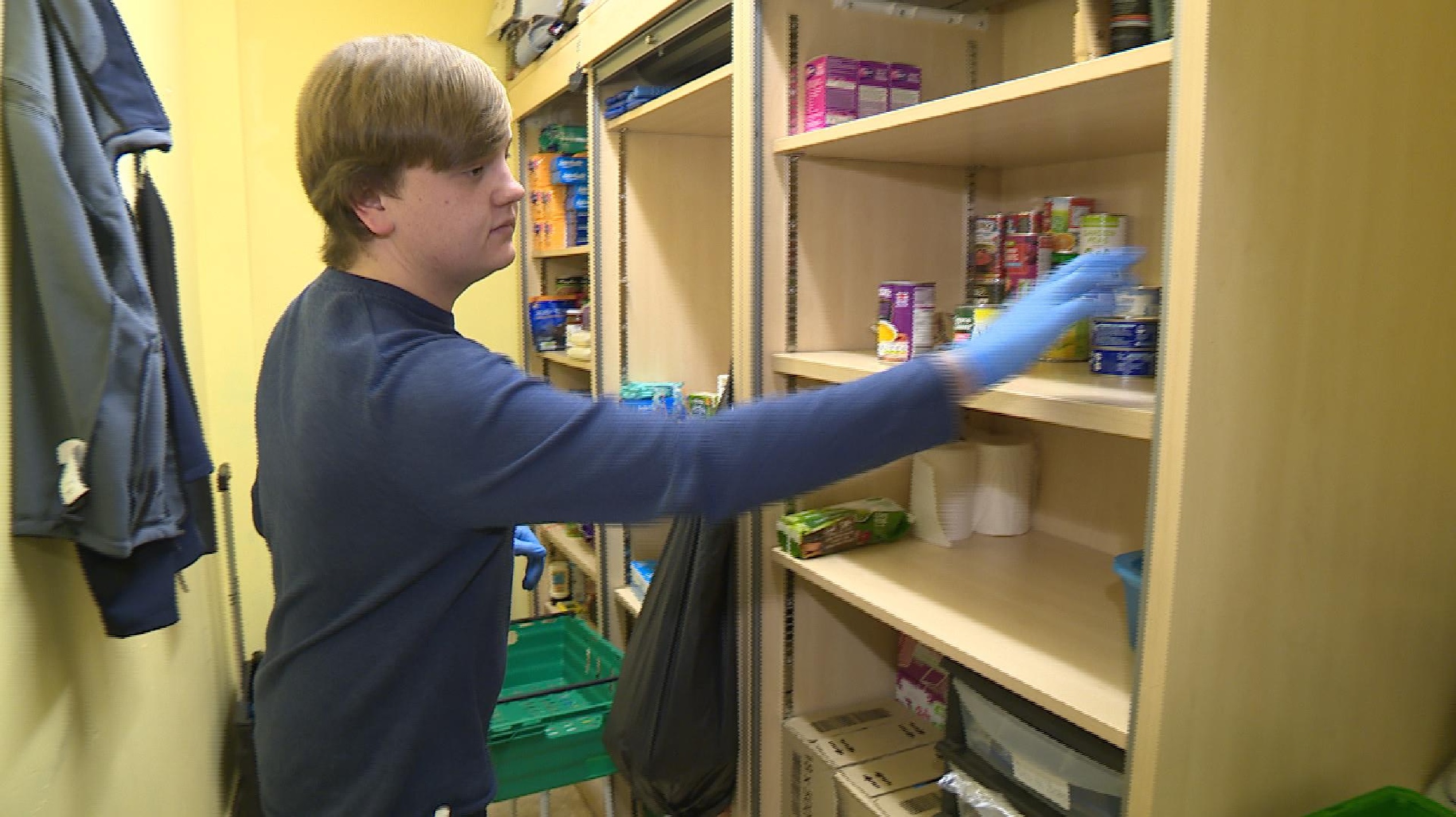 The biggest problem facing the grassroots group is shortages of key items like soap, hand sanitiser, baby milk and medicine but volunteers are working to try and source products in high demand.
Lee Mills had no hesitation in volunteering. Alongside Reece McLaren, the pair pick up donations and deliver parcels to grateful Dundonians.
"It's just really good to see the community come together and look out for one another," said Lee.
"We've really only asked for non-perishable food and toiletries but it's a lot of mothers who are needing nappies, baby wipes, milk and handwash."
Julian added: "We're also encouraging people to give back some of those things they have panic bought because it is a problem. People are now struggling to buy things, people are struggling to buy baby milk so that's something we're having to look at, something we're having to source because if people can't feed their children that's a big problem."
All goods are sanitised to reduce the risk of spreading the virus.
Reece McLaren believes everyone can help a friend, relative or neighbour through this concerning crisis.
"Everybody can relate. We've all got an elder in our family, a mum, dad, gran, auntie and we need to look after them and not just our own we also need to look after everybody else's so I think if we can look after the most vulnerable in our society that's the best thing we can do," said Reece.
The helpline number for anyone who needs supplies, support or just someone to speak to is 01382 413076.
They'd also welcome any donations so they can continue delivering to those most in need.
Julian summed up the sense of community spirit: "I'm blown away because people are turning this into something positive and that's wonderful to see."