Councillors are to meet to discuss an action plan to protect a Moray village from the effects of climate change along its shoreline.
Residents of the village of Kingston, which is situated on the west side of the River Spey, have raised concerns about a shingle ridge that sits to the north of a tidal lagoon, and reduces the impact of waves on the land.
It comes after a large storm in December 2012, in which the gravel between the lagoon and the sea was washed over 70 yards in land.
Following this, a storm in October last year pushed shingle from the ridge into the lagoon reducing its width and causing damage to the land bank.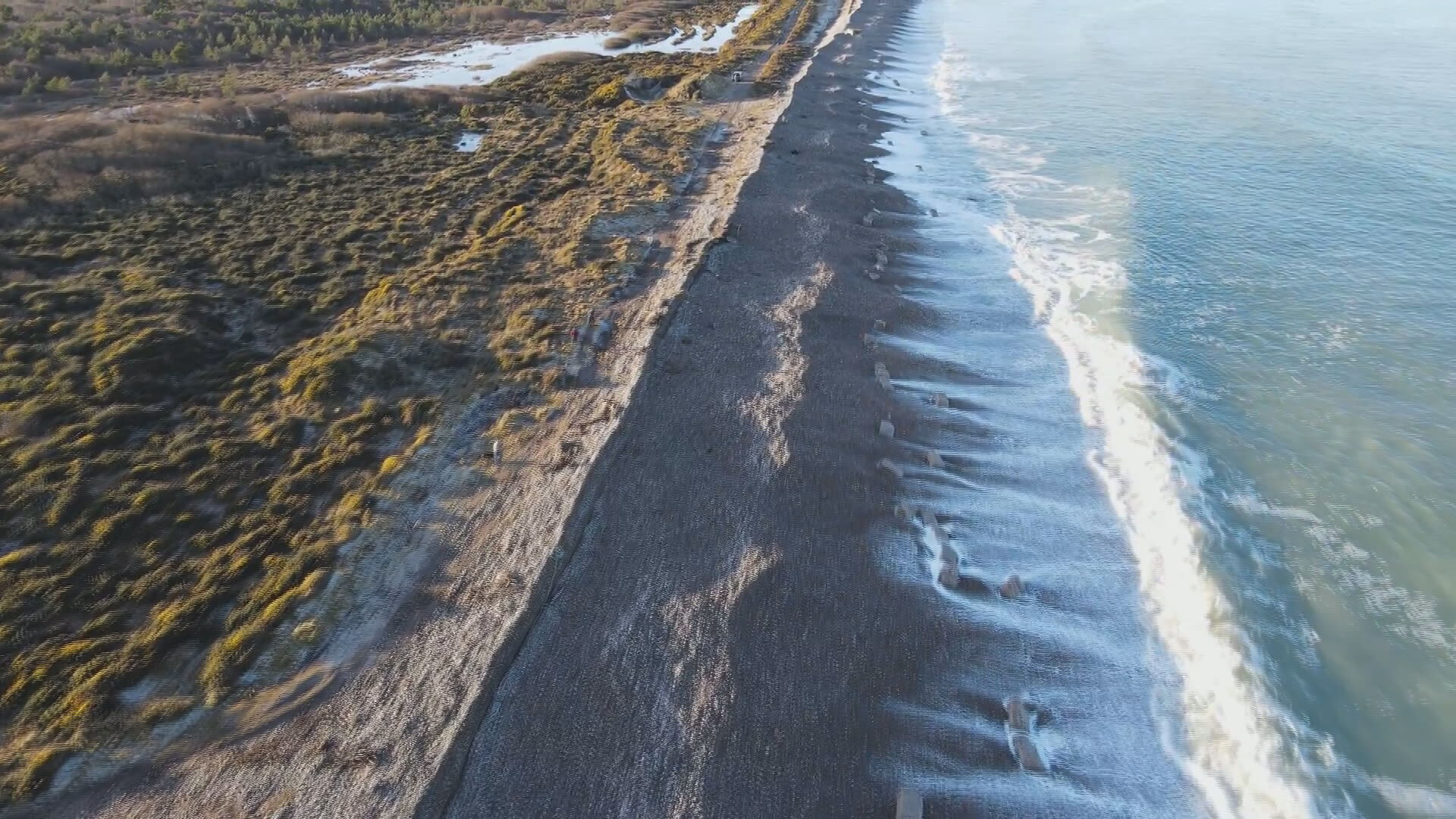 Resident David MacKay, who has lived in Kingston for over 50 years, fears the town's heritage could "cease to exist".
He said: "I've lived here for over 50 years, and the coastline has changed dramatically, and the river has changed dramatically.
"We have a heritage trust that exists to tell people about the ship building heritage here.
"If the beach was to continue to move south, the town that has all that heritage would cease to exist."
Fellow resident Anne Speake, who has lived in the village for 16 years, said: "As it gets closer and closer you can see the whites as they crash on the rocks, it's quite scary at times.
"There's no contingency in place if all these houses get flooded.
"What do we do, we're mainly older people."
Members of Moray Council's economic development and infrastructure committee will be asked to give the go-ahead for a coastal change adaptation plan at a meeting on Tuesday.
Council members will decide how a Scottish Government fund of £160,000 could be used to help protect Kingston's coastline.
James Mackie, of Innes Community Council, said: "The high-water mark at the beach head has moved by over a hundred yards most of the way along it.
"That erosion has increased in speed over recent years, and once the sea is let in by this gravel barrier eroding it will then get into the houses."
Marc Macrae, of Moray Council, said: "We've seen so much in terms of erosion here, it has been awhile since anything in terms of houses has fallen in.
"But we still have 15 properties at risk and the tide is getting ever closer to them.
"We really need an emergency plan as to what's going to happen, do we evacuate people before a big storm?
"Every resident has a right to protection."