Veterans suffering from post-traumatic stress disorder in the north east are calling for more support to help the NHS reduce waiting times and save lives.
For some leaving the British Armed Forces – it is a war not on the battlefield, but in the mind.
Steve Beedie, a former Royal Signal, joined the British Army when he was just 18 years old.
He said he is proud of his decade in the forces but has struggled with his mental health since.
"I'd just come home from my fourth tour in Iraq and it was clear I was a very unwell young man," he said.
"You know you're going to be doing some pretty dark stuff – it comes with the job.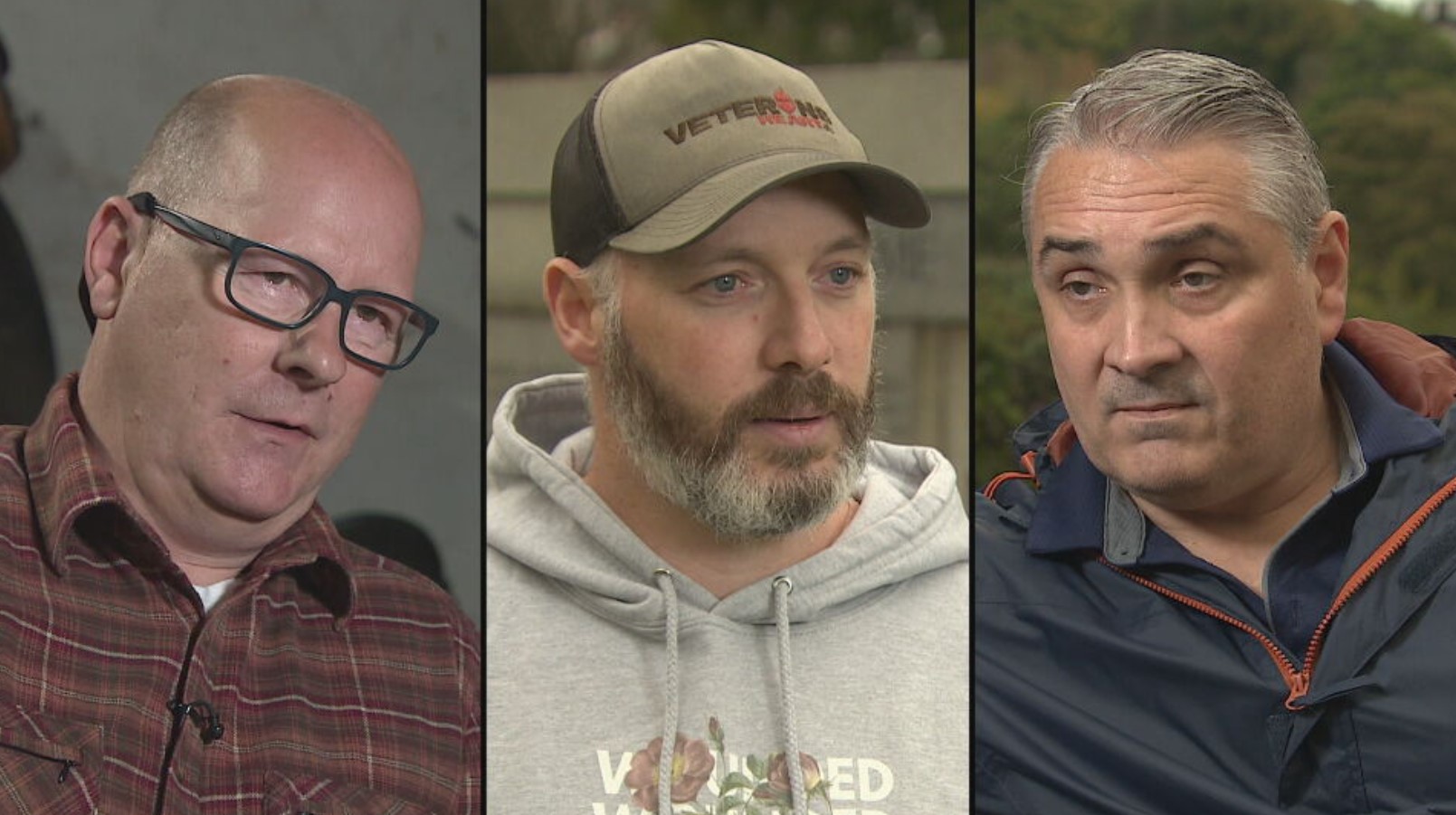 "But what I didn't expect to see is kids getting blown up. To this day that is the worst thing I have ever seen.
"Coming home and thinking – why did I get to come home?"
Also returning home but unable to recognise himself is Simon Lee Maryan.
Starting his career at 16, Simon saw conflict around the world as part of his time as a serving Royal Marine.
"I was medically discharged so I was losing my job, my house and my marriage was ending.
"It got to the point of wanting to take my own life.
"Thankfully, one of my oldest friends who drove for two hours and rang my doorbell and interrupted me."
The Scottish Government said that 90% of people should start their psychological treatment within 18 weeks of referral – but for those with PTSD, the wait can be too long.
"I've lost friends because of this time delay to suicide. Since I joined the military until now, I've lost 23 friends to suicide," Simon said.
"It's hard enough even asking for help," said Steve.
"But when you eventually do ask for help and you find there isn't any it can magnify that trauma.
"We need a centre of excellence. Somewhere in Grampian that you can go to and there are no waiting times.
"People don't have that amount of time."
For Simon, since beginning his career, 23 of his friends and colleagues have taken their own lives.
A charity in Aberdeenshire is doing all they can to support veterans struggling with their mental health – through the power of horsemanship.
Horseback UK was founded around 15 years ago after Jock Hutchison, an ex-marine himself, saw how his horses were able to help friends who has also been to war.
"We have ex-racehorses which are almost a metaphor for the people that we serve here," Jock said.
"They have had a career; they have established themselves in the world and then they got hurt.
"They need to find a second career because they can't do what they were doing so they need to rewire themselves.
"We create an environment with the team that helps those horses help the folk that come here."
Michael Gowans, another ex-marine who also suffered a serve brain injury, is one of the people Horseback UK have helped feel like themselves again.
"I was so anxious coming up the drive," he said.
"I had a bad combination. I was allergic and petrified of horses – but that's all gone now having spent loads of time around them.
"I feel like I am finding myself again. I may never get the old Mick back, but I am definitely on the right path."
A Scottish Government spokesperson said: "We are committed to ensuring that all veterans living in Scotland are able to access the best possible care and support, including safe, effective and personalised healthcare, and our mental health strategy reinforces our commitment to further improve support for veterans and their families.
"We continue to work with a range of organisations, including Combat Stress and Veterans First Point, to ensure the delivery of services meet the needs of veterans. As part of our Veterans Mental Health and Wellbeing Action Plan we are working to enhance greater collaboration between organisations, ensuring a more responsive service, where veterans can access the right support and treatment in a timely manner."
Help and support is available now if you need it. Details of services available can be found at stv.tv/advice
The Samaritans can be contacted any time, from any phone, free on 116 123, email at jo@samaritans.org, or visit samaritans.org to find your nearest branch. Details of other services and more information can be found on the NHS website here.
STV News is now on WhatsApp
Get all the latest news from around the country
Follow STV News
Follow STV News on WhatsApp
Scan the QR code on your mobile device for all the latest news from around the country