The University of St Andrews' flagship museum will reopen this month following a multi-million pound renovation.
The newly named Wardlaw Museum, christened after university founder and first chancellor Bishop Henry Wardlaw, will reopen its doors on June 26 following more than a year's delay due to the coronavirus pandemic.
The building's £2.1m overhaul includes 50% more space, reimagined displays in four thematic galleries, a new temporary exhibitions space, and a remodelled entrance area and shop.
The space will provide an exciting venue at the heart of St Andrews' cultural quarter, which now includes the Laidlaw Music Centre, Byre Theatre, and redeveloped Younger Hall.
Dr Catherine Eagleton, director of museums at the university, said: "It's now more than 50% bigger than it was."
Dr Eagleton said the university had to completely rethink and redisplay the whole museum to create a new experience for visitors.
She added: "The Wardlaw Museum is named after Bishop Wardlaw, who was really responsible for the foundation of the university.
"He received the papal bull, the document from the Pope that authorised this as a university. And that papal bull is a real treasure of the university and it's on display in the new museum."
The university's collections include around 115,000 objects of national and international interest.
Visitors will be able to see a broader selection than previously showcased, including some that have not been on display before – including a Thai silver zodiac bowl, prototype LEDs developed in the 1970s, beautiful models of plants and flowers, and a NASA telegram that accompanied moon rock samples sent to the university for analysis.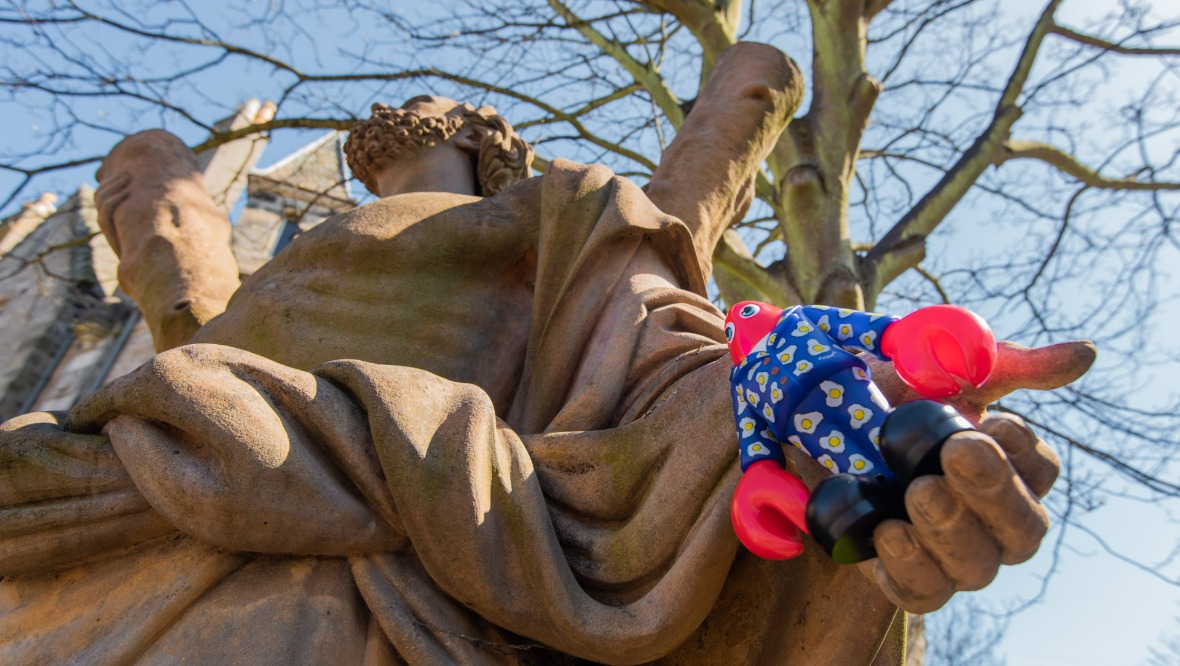 There will be a range of opening exhibitions, including The Death of Marat & the Birth of the Lobster, a display of new work by university alumnus Philip Colbert.
Colbert will bring his hyper-pop universe to the university, with a centrepiece inspired by Jacques-Louis David's masterpiece showing the last moments of murdered French revolutionary Jean-Paul Marat.
Dr Eagleton said: "I think museums are really important places where people come together, and they are places you can find inspiration or reflection or have an interesting conversation.
"So, I hope we can play our part in the kind of recovery of St Andrews and of all of our communities."
The Wardlaw Museum, which sits on The Scores with a backdrop of the North Sea, will be open seven days a week, including early evenings on weekdays.