Students at the University of Aberdeen will not have their work double-marked this semester under new rules announced this week.
The decision comes as the institution looks to minimise the impact of the ongoing lecturers' marking boycott.
It means that exams, dissertations and essays from some students will not go through the normal process of being assessed by two people.
Aberdeen University's senate voted 48-26 in favour of the motion which will simplify marking ahead of graduations next month.
The motion also lowered the percentage of assessments that need to be marked to gain credit for a course from 75% to 70%.
The university said the policy will not affect academic quality or standards.
Members of the University and Colleges Union (UCU) launched their marking boycott on April 20 amid a dispute over pay, pensions and working conditions.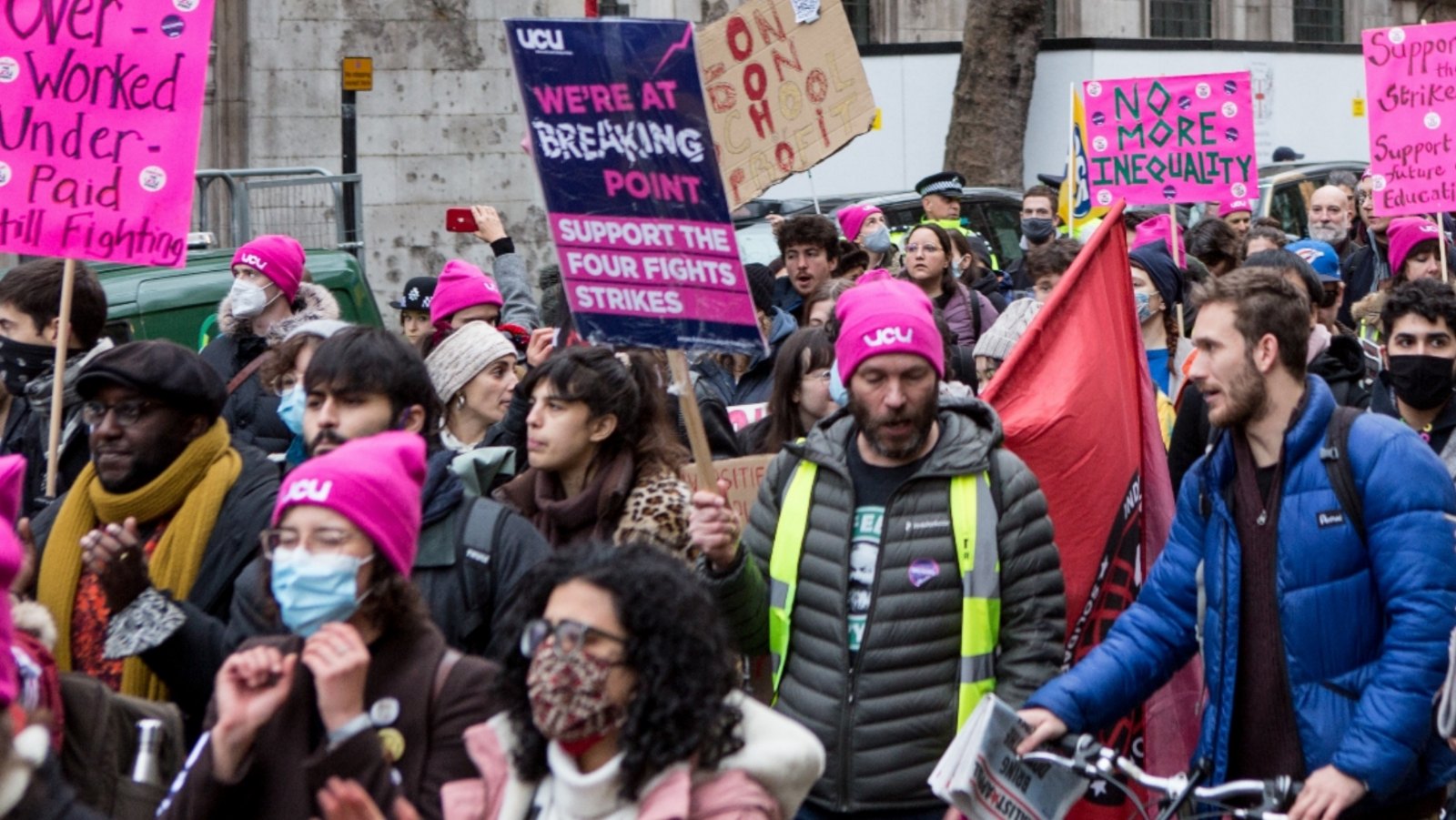 Some 145 UK institutions are taking part in the industrial action.
Some students have raised concerns the boycott will delay graduations or result in degrees without classifications.
Syrithe Pugh, UCU chairwoman for Aberdeen, said the decision by the university is an "insult" to students.
She said: "The proposals passed today will damage both students and the university's reputation.
"They represent a short-sighted attempt by the university to drive through graduations without adequate preparation, while stolidly refusing to negotiate in order to resolve the current industrial dispute.
"They systematically remove safeguards put in place to ensure fairness and consistency in the grades assigned to students' work, lowering standards of double marking and moderation. They license the grading of work by non-specialists and people who are unqualified."
In January, the Aberdeen University Students' Association (AUSA) voted to support striking lecturers but opposed the marking and assessment boycott.
Camilo Torres-Barragan, of the AUSA, said it was a "complicated" situation for students.
He told STV News: "We are trying to work with the university to ensure those who want to graduate, especially international students, are not as affected as they could be in this.
"We know there are concerns over the standards of the grading with double marking but the priority for us is to ensure that students can continue with their careers, continue with their lives and not be as affected by this."
A University of Aberdeen spokesperson said: "The marking and assessment boycott is part of a national dispute and we are making every effort to minimise disruption for our students.
"As part of that effort, the University's academic body Senate has approved temporary additional measures to support the small numbers of students affected by the boycott to graduate.
"These minor amendments will not impact academic quality and standards.
"University Senate also collectively endorsed a call for all parties, including UCU and UCEA, to return to national work on pay gaps, contract types, workload pressures and the pay spine."
STV News is now on WhatsApp
Get all the latest news from around the country
Follow STV News
Follow STV News on WhatsApp
Scan the QR code on your mobile device for all the latest news from around the country