A wildlife park near Perth has welcomed the UK's largest flock of flamingos.
A total of 46 Chilean flamingos made the 200-mile journey from Cumbria Zoo in the Lake District to Auchingarrich Wildlife Park at the start of the summer.
Following a settling in period at the park, the flamingos are now on show to the public.
The collective noun to describe a gathering of flamingos is "flamboyance".
Visitors are able to get close to the flamboyance in the flamingos' new home as part of a walk-through enclosure which also includes other waterfowl including ornamental geese and ducks.
Chilean flamingos are found throughout South America but are threatened with extinction in the wild due to habitat loss and illegal egg poaching.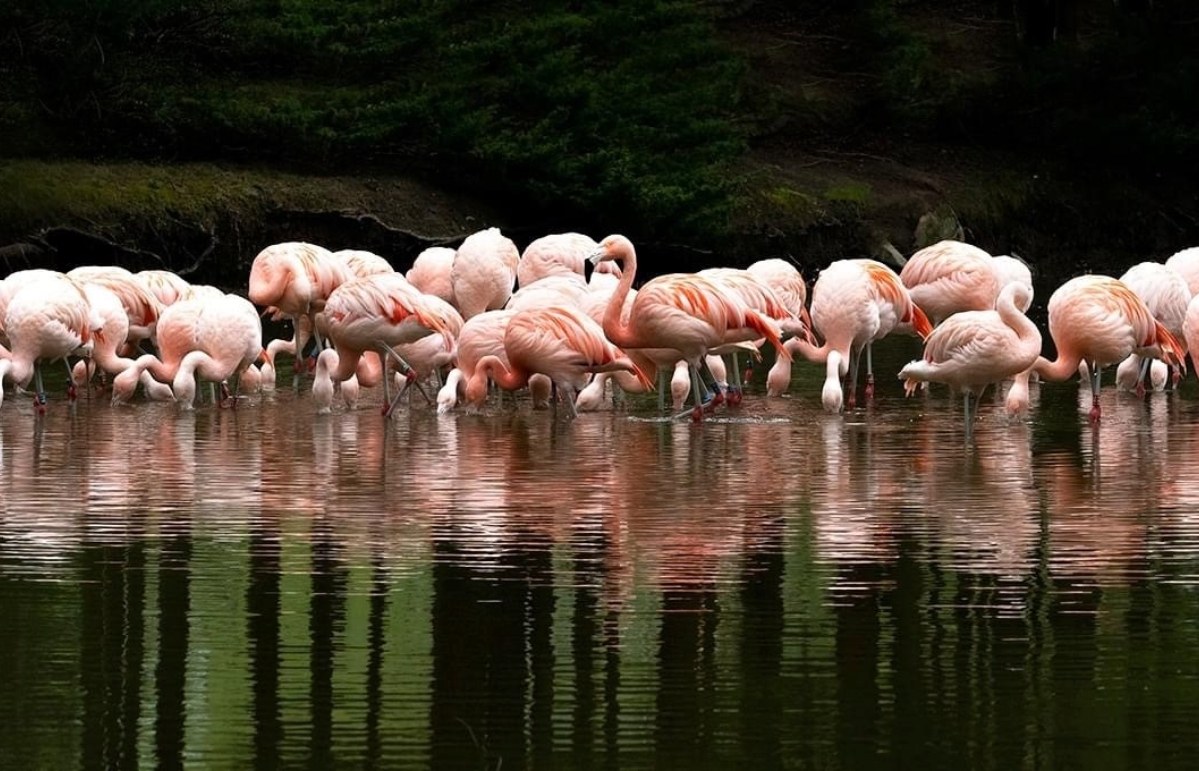 In the wild they can be found in ranges up to 4,500 metres above sea level, preferring alkaline lakes and lagoons with a high salt content.
To mark the arrival of the flamingos, children are able to visit the wildlife park for free throughout the whole of September when accompanied with a paying adult.
Managing director, Alexa Reid said: "We are incredibly excited to be the new home of the UK's largest flamboyance of flamingos. Since arriving at the wildlife park last year, we've been gradually making improvements to the park and are now at an exciting phase where new projects are coming to life.
"The arrival of the flamingos shows our intent to become one of the best wildlife parks in the country and we're calling on the local community to come and get behind us as we try to achieve something that the whole of Perth and Kinross can be proud of.'
"We're delighted that our new flamingo enclosure offers visitors the opportunity to get within just a few metres of these remarkable birds, and hopefully our guests can appreciate their natural beauty just as much as we do.''
Adult tickets cost £14 per person, with up to two children per paying adult able to visit the wildlife park for free throughout September 2023.