Two Ukrainian refugees have been given jobs with a fashion firm that's made a special tartan to raise money for their war-torn country.
Sisters-in-law Lisaveta and Bohdana Karlova have been helping to create and model the blue and yellow garments after fleeing their homeland.
Tartan creator Margo Page, who owns designer Great Scot, contacted the women after learning they had been resettled in Moray.
Former international languages student Lisaveta, 18, told STV News she was "really pleased and surprised" by the offer to join the fashion business.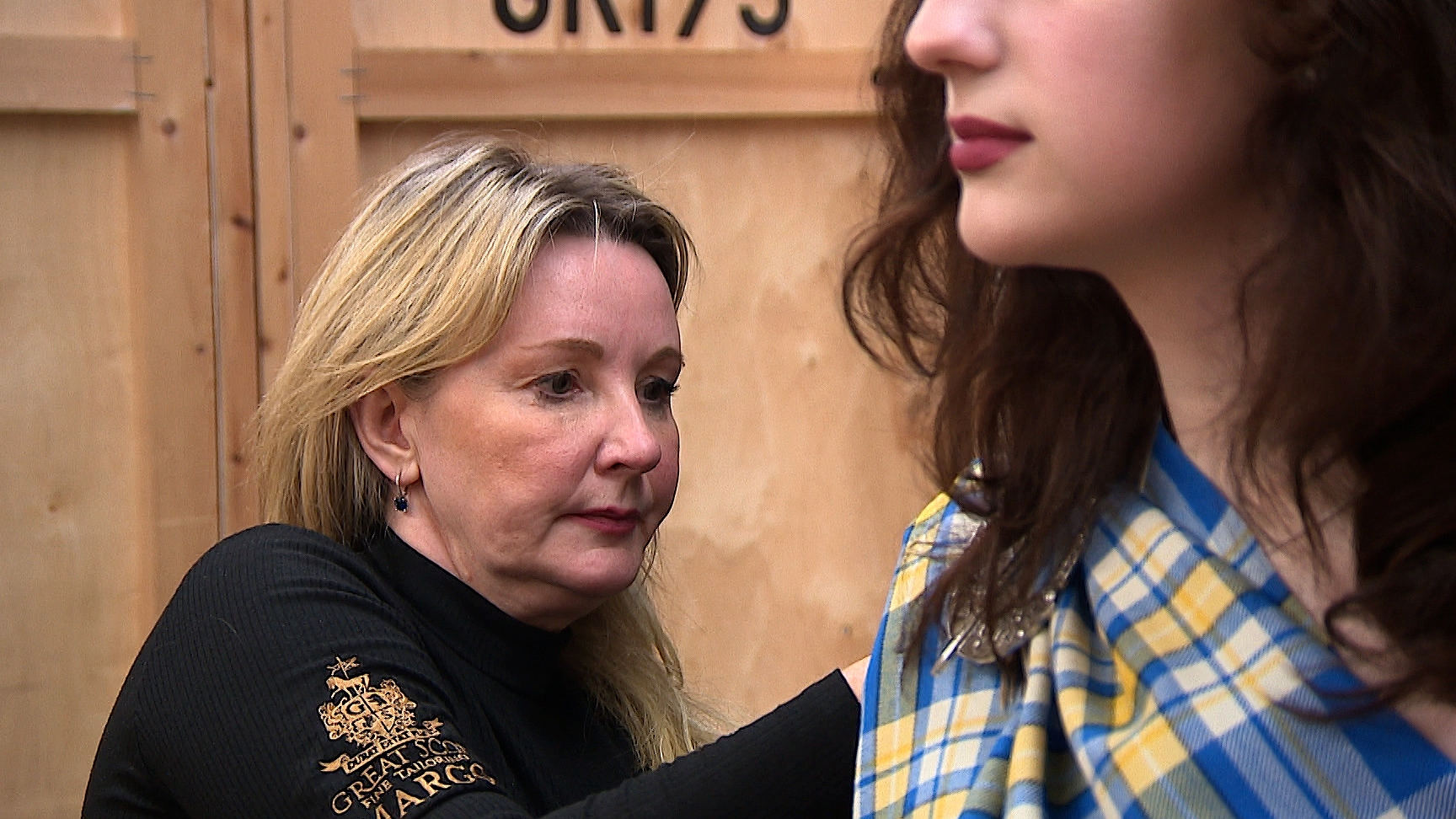 "It's really important to us and when I told my friends in Ukraine they were also really pleased," she said.
"We were really surprised by the generosity and hospitality here in Scotland when we arrived.
"In the city we left, Kharkiv, there are almost no people in our areas, only military guys – everyone who had an opportunity to escape already went."
Sales of Margo's Ukraine Forever fabric have so far raised more than £5,000 for the Disaster Emergency Committee's Ukraine Humanitarian Fund.
She said: "I needed to bring them in and give them some sort of community. I thought Great Scot was a great place for them.
"We are a happy bunch of all ages, the Ukraine Forever tartan project we are working on is quite powerful. It gives them something to do, meet friends – but it's become more than that."
Margo now wants to make a kilt for Ukrainian president Volodymyr Zelensky from the tartan.
She said: "I would like to shake his hand and tell him that my admiration for him is profound – he is an honorary Scotsman. I think he'd like that."
The sisters-in-law and Lisaveta's mother Larysa recently returned under cover of darkness to the Ukraine border to be reunited with brother and husband Anton and father Dmitry, who are both fighting for their country.
Lisaveta said: "It was the best week since we left – we finally got an opportunity to meet them in person and it was wonderful."
The young women say they are grateful for the support they are being shown in their adopted country – but hope to return home one day soon.
"We want to go back under the sky where everything is quiet, like we used to live," Lisaveta said. "A peaceful sky."