Ukrainians living in Perthshire will be allowed to stay in a local hotel following a Scottish Government U-turn.
Up to 60 refugees faced being removed from the Killin Hotel, at the head of Loch Tay, due to a government decision to end a contract earlier than planned.
They were given notice to leave by November 18, but ministers now say they are working with Stirling Council to "help them stay in the area whilst we support them to find long-term sustainable accommodation".
The Ukrainians have become vital to the local economy, helping to relieve the pressure of a "brain drain" in the village.
Killin only has a population of 750 and getting trained staff to fill vital vacancies – such as those in health care – is a massive challenge.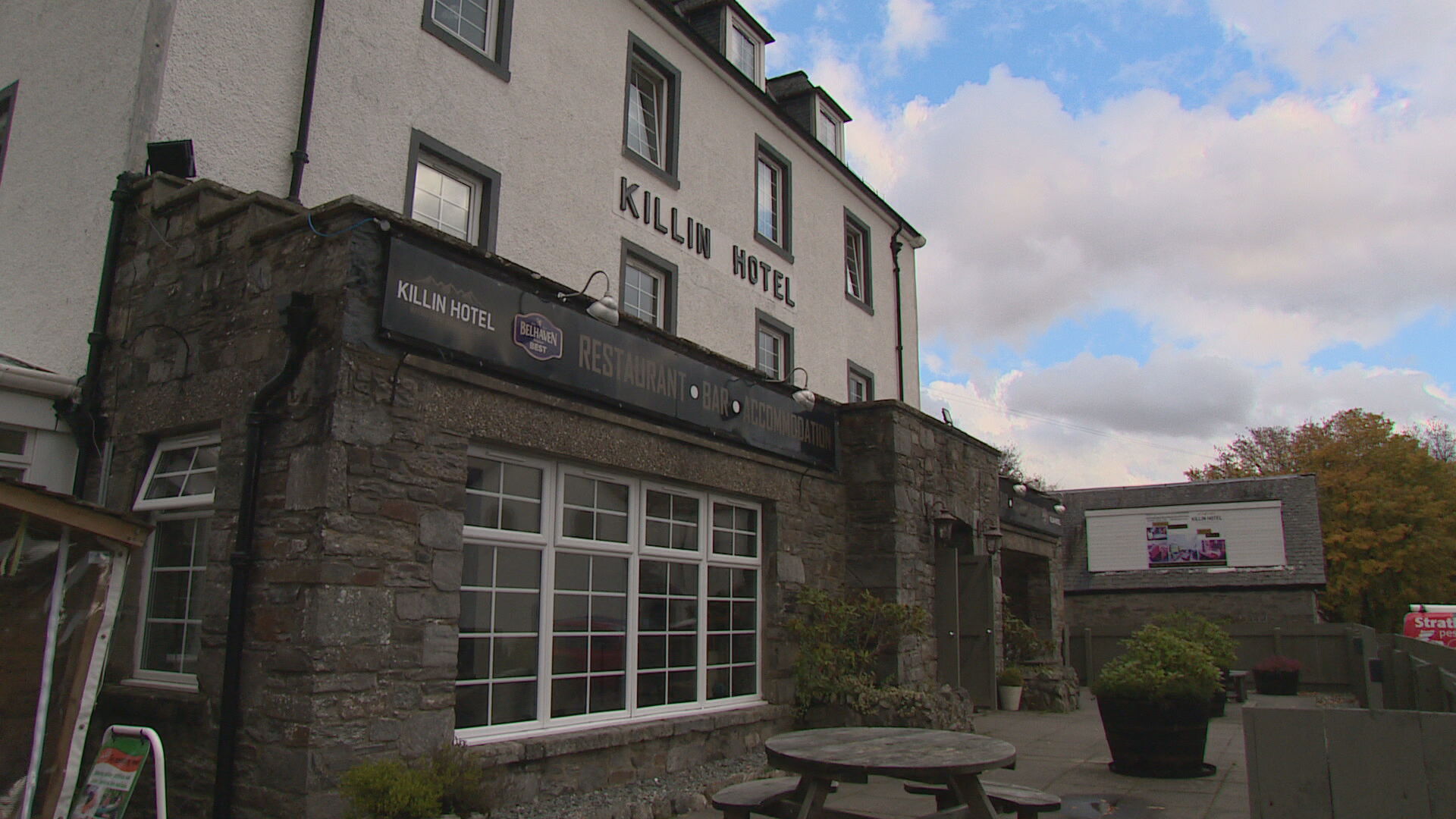 Nataliia Parkhomenko, from Kyiv, left Ukraine in August but now stays at the Killin Hotel and works at the Real Food Café in nearby Tyndrum.
"People from the local community are very open and friendly," she told STV News. "For people from Ukraine, it's not like they planned to come here, planned to leave Ukraine.
"It's very difficult because a lot of people lost their homes, lost their apartments. If they (the government) decided to change the place where we can live (in Scotland) it's OK, I will respect any decision because I am very happy with the help given to us."
Sarah Heward, founder and director of the company that employs Ms Parkhomenko, said the presence of Ukrainian refugees in the area had been an "absolute lifeline" for filling job openings.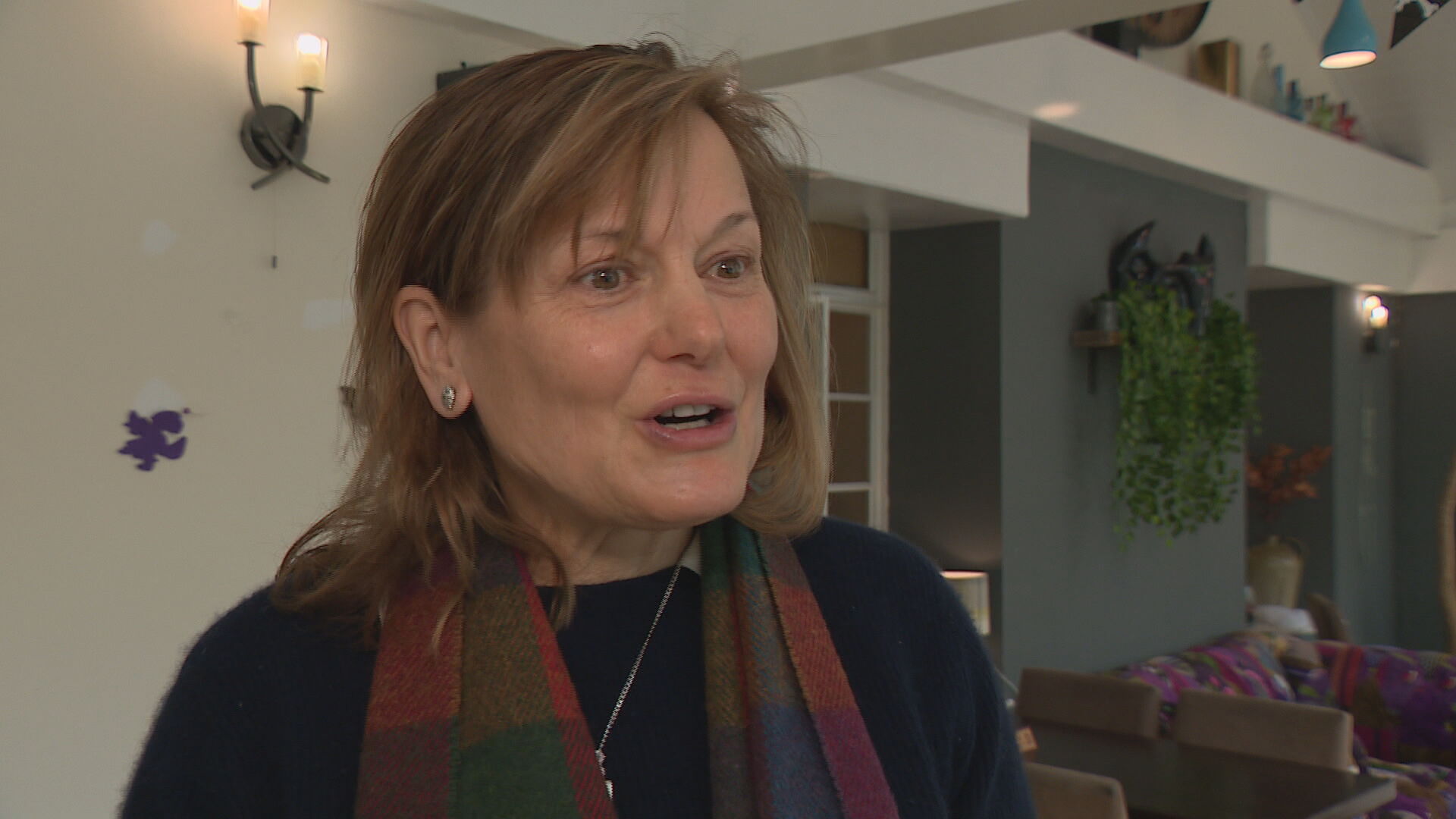 She told STV News: "In almost 20 years, it's been the hardest year I've ever had, and despite the cost of living, and all the other challenges, the staffing crisis has been the most stressful thing I've ever had to deal with.
"The arrival of the Ukrainians has been an absolute lifeline for use – we employ four Ukrainians at the moment, with more, we hope, coming.
"It was really almost impossible (to get staff). Many businesses are closed and or have given up, or only offering limited hours or services. It's been pretty devastating for hospitality and tourism across the board.
"I actually find it quite emotional because I'm really in awe of them. The way they are integrating themselves into our community and they are really contributing and are eager to work, eager to become team players, and learn new skills, considering everything they've been through.
"They're a joy to work with, they're a fantastic addition to the community and our workforce."
There are also three Ukrainians working at the Falls of Dochart retirement home in Killin.
Lucy and Irene both worked in healthcare in Kyiv and have settled into life working at the home – even managing the more unusual aspects of the job, such as regular visits from an alpaca therapet.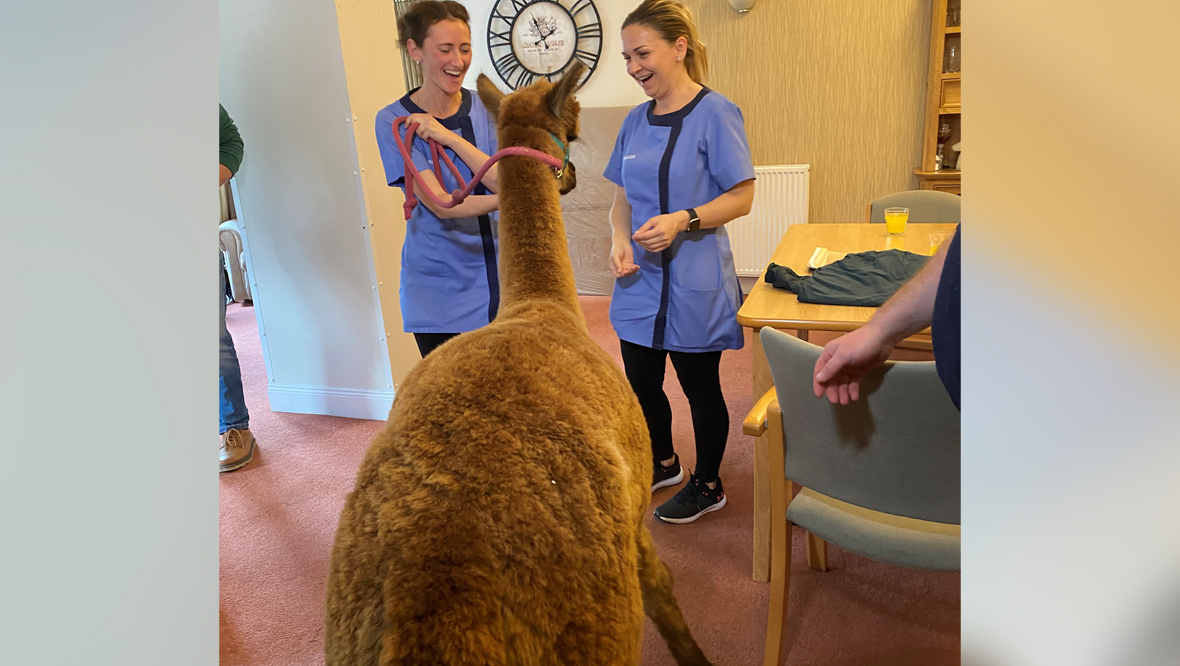 Since the conflict began, more than 21,000 people with a Scottish sponsor have arrived in the country, representing more than 20% of all UK arrivals.
The Scottish Government says more than three quarters of these arrivals have come through the Super Sponsor Scheme.
But Davy Fettes, vice-chair of the community council, told STV News the Scottish Government needed to find homes for Ukrainian refugees "as quickly as we can".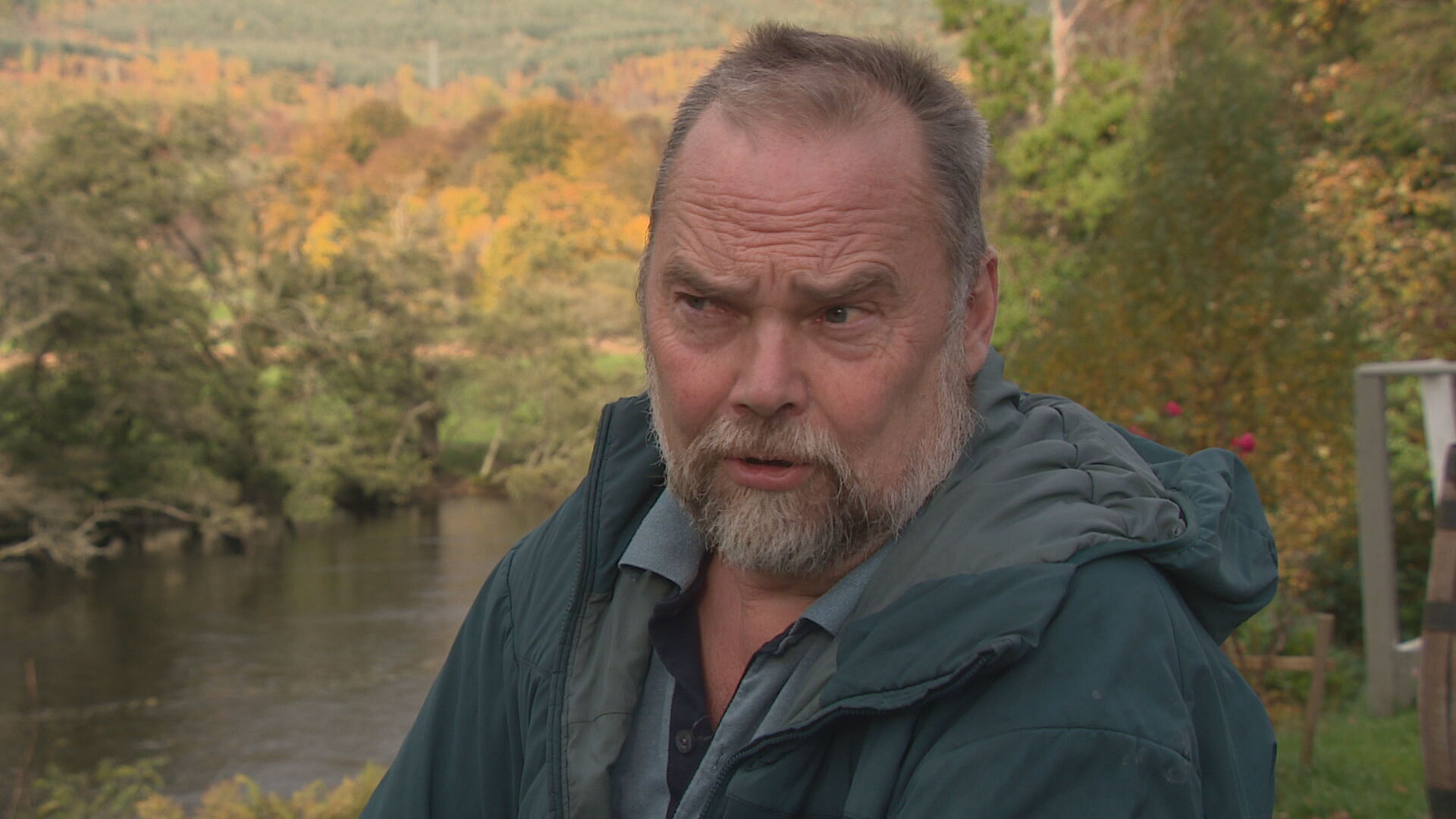 He said: "One of the people who have come forward to take one of the families working in the home tells me that he actually registered on the sponsorship scheme six months ago but no-one has talked to him yet.
"The Scottish Government might be able to pull the contract, but morally they took a duty of care to bring these people into this country.
"The people have been through massive trauma – obviously a lot more trauma with what's happening in Ukraine at the moment and they've formed a community among themselves, which has got a lot of self-support.
"They're being treated like cattle by the Scottish Government and it's just appalling."
What is the local authority saying?
Stirling Council say they're providing ongoing support and are looking into arrangements with potential sponsors.
A spokesperson said: "We have shared information, via community council members, on how local people may still register to be a sponsor, which may provide a practical option for those guests who wish to stay in Killin, for a six-month period.
"For all Ukrainian guests, Stirling Council will continue to provide wraparound support to make the process of any relocation as smooth as possible."
And what about the Scottish Government?
After initially deciding to bring an early end to the accommodation contract with the Killin Hotel – the Scottish Government has now reversed that decision.
It will now continue to temporarily house the Ukrainians that want to stay in the village.
Neil Gray, minister with special responsibility for Refugees from Ukraine, told STV News it was important that people had a choice over where they live.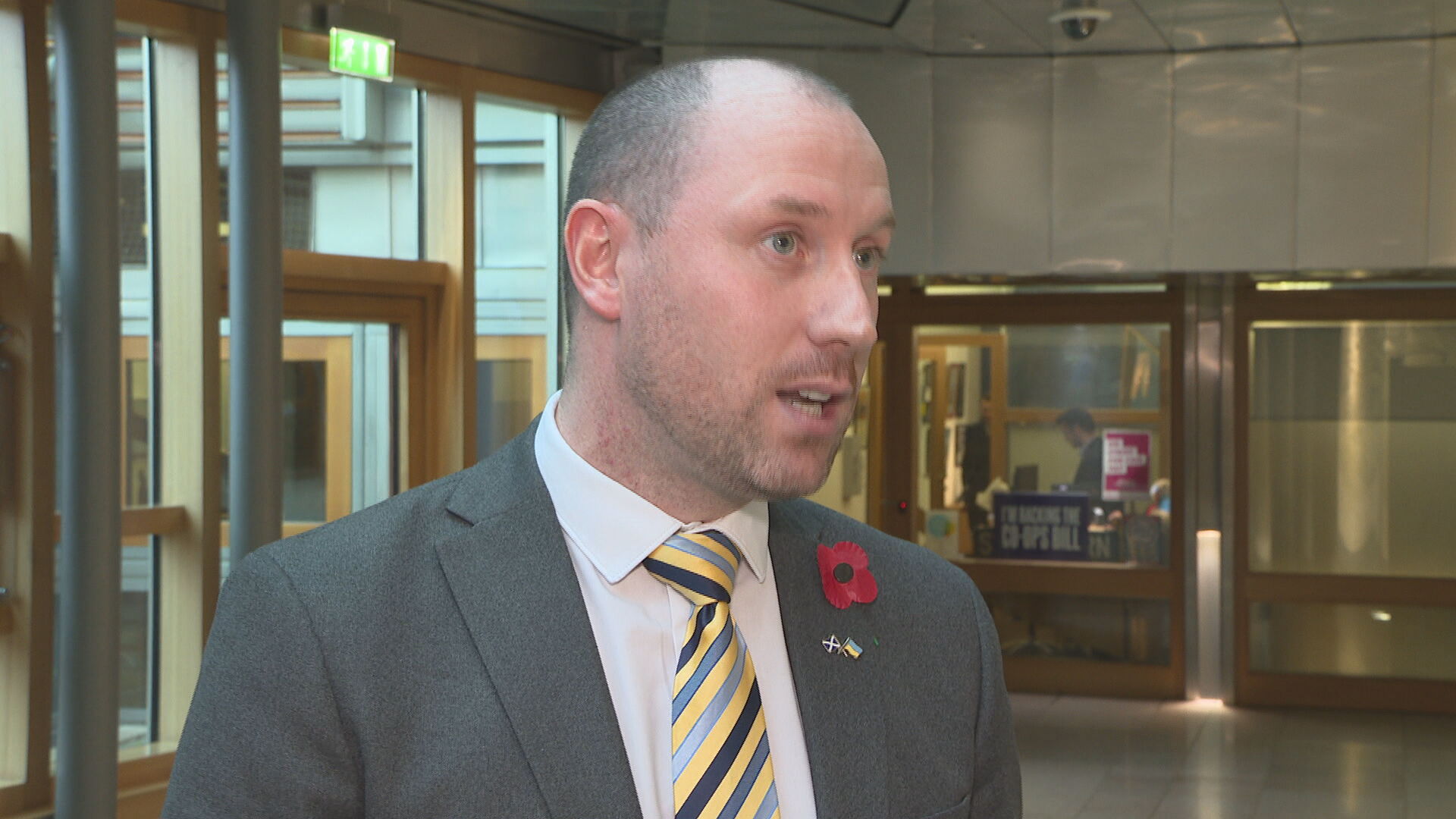 He said: "We want people in longer-term accommodation, we'll be working with our guests, displaced Ukrainians, as well as Stirling Council to try to come forward with longer-term accommodation options as quick as possible.
"I think we are all doing our best across Scotland to respond to what has been an emergency, Europe-wide, humanitarian situation. We are all learning as we go in terms of making sure we are delivering the very best for people arriving from Ukraine."
STV News is now on WhatsApp
Get all the latest news from around the country
Follow STV News
Follow STV News on WhatsApp
Scan the QR code on your mobile device for all the latest news from around the country