Warning: Graphic imagery below.
A wildlife rescue charity has said they were called to a "sad scene" after two young deer were hit by a vehicle and left on a road in Aberdeenshire.
New Arc Wildlife Rescue were called to Pitmedden Road, just south of Ellon, on Sunday morning by a member of the public who was out cycling.
Arriving at the scene, they discovered two young roe bucks who had been stuck by a vehicle while their mother "frantically" called from the top of a nearby hill.
One of the animals was pronounced dead at the scene, while the other young deer was euthanised due to its "catastrophic" injuries.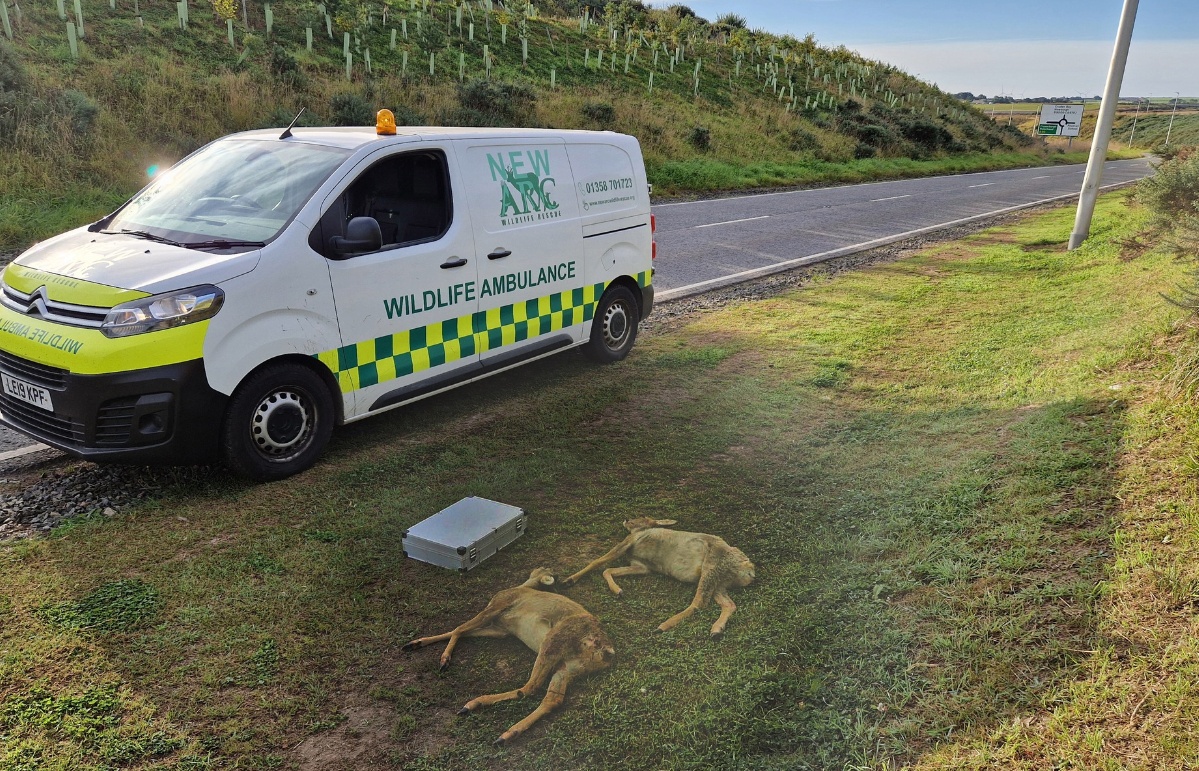 The charity took to social media to remind members of the public to call a wildlife centre if they ever strike a deer.
They wrote: "We were called to a sad scene first thing on Sunday morning. Two young roe bucks had been hit by a vehicle and left injured in the road.
"The mother was frantically calling from the scrub at the top of the hill. Thankfully a kind member of the public who was cycling at the time called it in to us and we were able to attend.
"When Paul arrived at the scene one of the young deer had already died, and the second had such catastrophic injuries that euthanasia was the only kind option.
"Whilst we appreciate that deer do jump out in front of vehicles and it can be impossible to avoid hitting them, there is no excuse for not stopping and calling a wildlife rescue service to attend them, even if, as is sadly often the case with deer, euthanasia is the only option.
"This incident was just 12 minutes from our wildlife rescue centre, just south of Ellon on the Pitmedden road.
"Please if you do hit a deer, do not assume it is dead. If it is safe to do so, turn around and drive past to see if it is alive, and where possible pull over at the scene and call us 01358701723."