Marine animal workers successfully rescued three dolphins on Monday, after they became stranded in Aberdeenshire.
Specialists from charity British Divers Marine Life Rescue (BDMLR) were alerted to a pair of white-beaked dolphins stranded on the beach at Tiger Hill near Fraserburgh, at around 7am on June 5.
Images from the scene showed the dolphins covered in wet blankets in order to prevent them from drying out.
BDMLR said the mammals were "very stressed" with worryingly high breathing rates, and were both beached on their sides.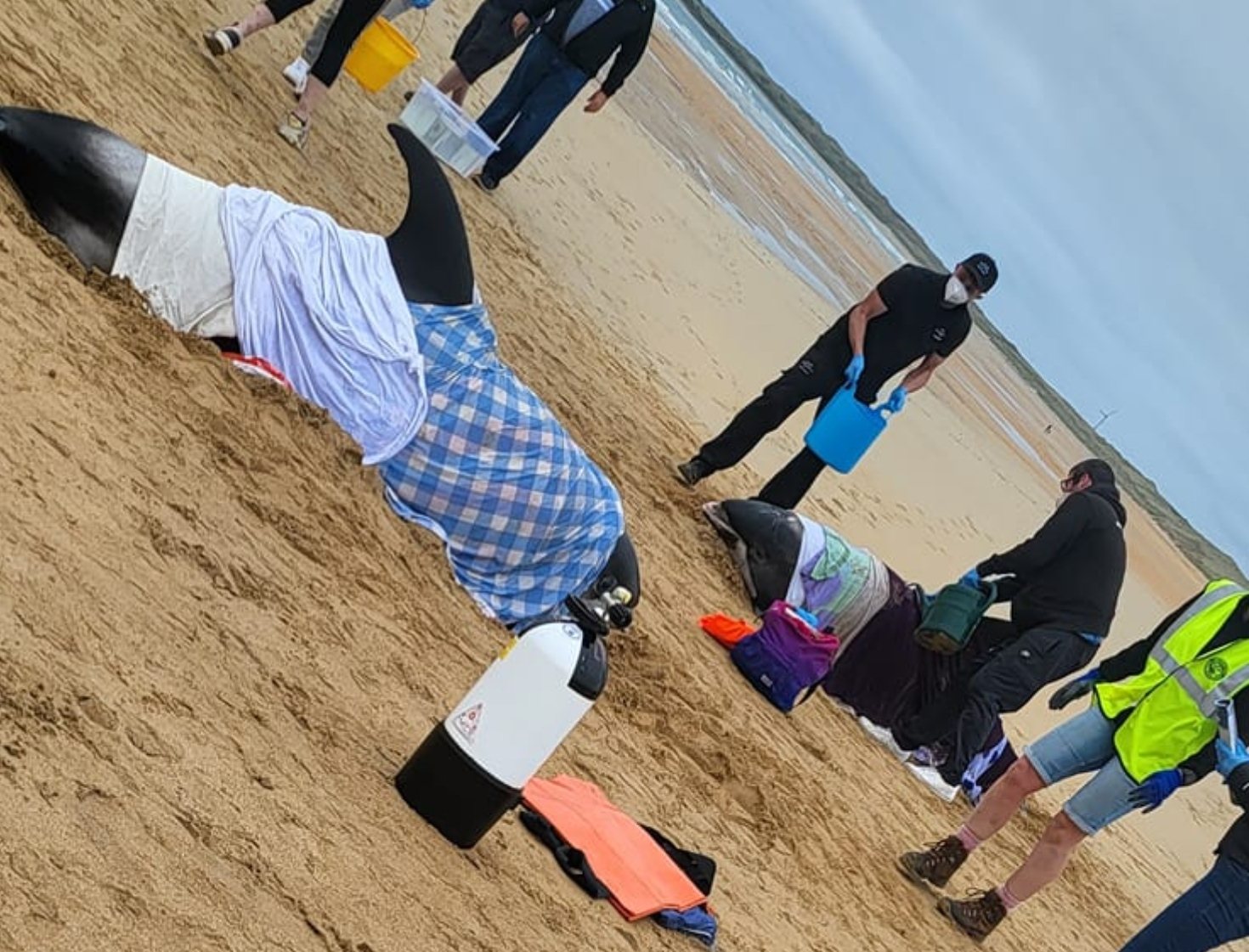 However, they appeared to be of an adult age and did not have any major visible trauma.
Specialists from the charity's Marine Mammal Medic team made them comfortable and safe from the elements, and a veterinarian carried out a full medical assessment before they were returned to the water.
While the pair on Tiger Hill was being returned to water, the charity received a HM Coastguard report of a third dolphin partially stranded further along the same beach.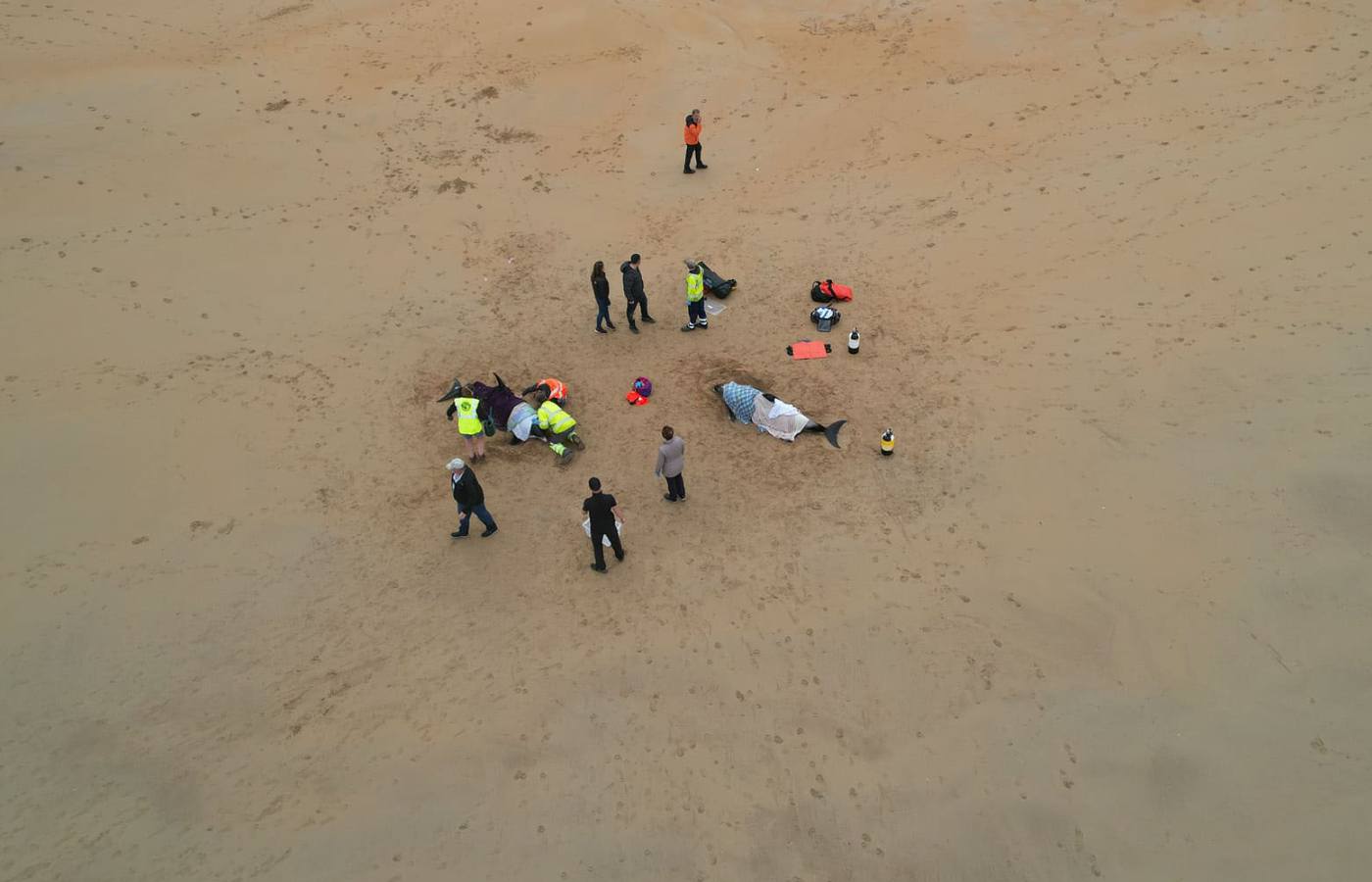 Since it had only been stranded for a short time, it was returned to the sea as soon as possible.
Unfortunately, the first two dolphins then restranded before a second attempt to refloat was made, but eventually all three animals were out to sea by 7.45pm – more than 12 hours later.
White-beaked dolphins are a pelagic species known to be regular visitors around the Scottish coast, they are often seen in small to large groups and have been known to associate with other cetacean species.
A statement by BDMLR said: "We would like to thank the residents and visitors of Fraserburgh for their support and initial reports, Buchan Veterinary Clinic, HM Coastguard, RNLI, the Fire and Rescue Service, and of course all of our Marine Mammal Medics for working together to help us save these dolphins."