A disabled children's charity which was the target of a deliberate fire has officially opened its new wildlife themed sensory playhouse.
The former gingerbread house at The Yard in Dundee was destroyed in January after vandals caused ten thousand pounds worth of damage.
Lottery winners with a combined wealth of almost £90m funded the new building, which once again allows children to enjoy playing outdoors.
The children helped to design the building, choosing their favourite colours and animals.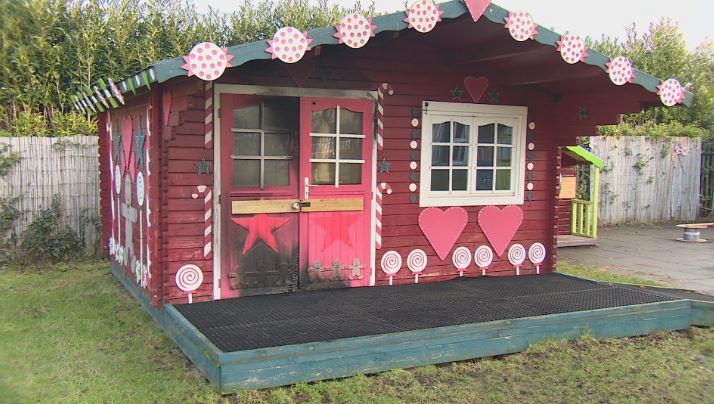 Pam and Jim Forbes from Tayport in Fife won £655,838 on the Euromillions in September 2017.
Mr Forbes told STV News: "I went inside after the fire and I was in tears, just seeing it, it was horrible.
"But seeing it now, tears of joy. Especially going in there and seeing all the children playing like what it should be used for, it's lovely."
The Yard works with children and young people with additional support needs through adventure play sessions at centres in Dundee, Edinburgh and Kirkcaldy.
The charity's original gingerbread house was gifted by National Lottery winners six years ago.
Gill Thomson from The Yard said: "Once it wasn't there, we realised how many families and children benefitted from it.
"Some of the children need a quiet, secluded space but they want to be part of The Yard.
"So, sitting in there where it's nice, it's calm, it's quiet but they're able to look across the garden and see the other children doing what they want to do, so having it back again is amazing."