It's the humble hobby most commonly associated with the older generation – one which has seen a resurgence during the pandemic.
But any thoughts that knitting is only for a certain demographic is becoming something of a woolly yarn.
One woman from Aberdeen is now hoping that her passion for knitting celebrity portraits will encourage more young people to take up the craft.
Lucy Fisher, 25, has seen her start-up business boom during lockdown.
Her creations include comedy duo Ant and Dec, the queen of daytime TV, Lorraine Kelly, and Line of Duty actors Martin Compston, Vicky McClure and Adrian Dunbar.
And her work has already caught the attention of one of the famous faces she's knitted – Olympic diving champion Tom Daley, who was seen knitting poolside during the Tokyo games.
"We made a video featuring my Tom Daley portrait, as well as a wee family friend, Poppy, who's a diver," Lucy said.
"She's been inspired by Tom and we thought it was a long shot but we'll give it a go, we'll tag him in it. We couldn't believe it when he shared it on his own knitting Instagram.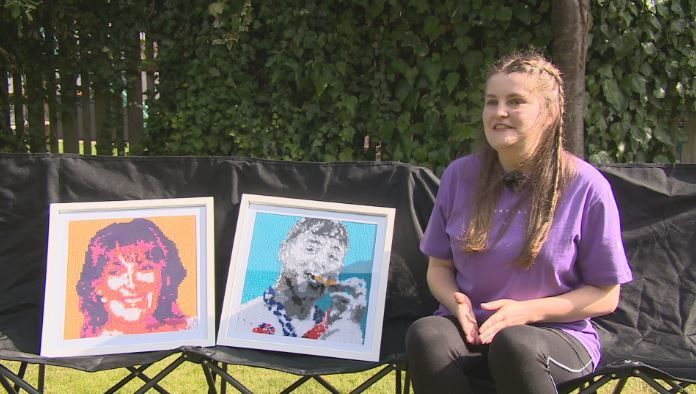 "The phone's just been going crazy and it's got thousands and thousands of views. It's been wild."
The portraits are constructed using digital art and traditional knitting.
"We get a photo of the person we want to knit, then use a computer system to manipulate it a bit, abstract it to make it a bit more arty, a bit more quirky," Lucy said.
"Then we turn it into a knitting pattern and a written instruction and chart. Then it's basically hand knitting, row by row, all the way up.
"It's quite exciting as you see the face come to life once you get to the mouth and it starts to look like the person."
Lucy took up the hobby at the age of eight, after being introduced to it by her grandmother, Marge, while her mum Marie is also a prolific knitter.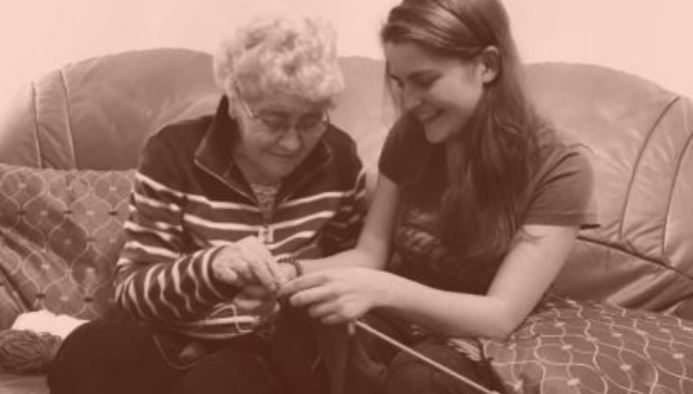 "It's started from nothing, and it's such a cool idea – I wish I'd thought of it," Marie said.
Lucy hopes her innovative designs will inspire more people from all walks of life to get into knitting.
"Boys and girls, young and old, we just want to encourage people with an exciting new project that they haven't seen before," she said.