Bill Shackman collapsed when his heart stopped while he was out surfing in St Andrews in December last year.
He doesn't remember anything about that morning or the hours after his cardiac arrest – but when he woke he was told the remarkable story of how his life was saved.
A group of fellow surfers took it in turns to perform CPR while one of them, a retired firefighter, ran to get a heart-starting defibrillator as they waited for an ambulance.
"I have a vague recollection of putting my wetsuit on in the morning and seeing some of the waves, but I don't remember anything from the day," said 48-year-old Bill, an academic editor and father of three.
"Quite simply, I wouldn't be here without them [the lifesavers] to see my children grow up, to spend time with my family.
"They were ready to respond and determined to keep me alive. I am so grateful to the whole community that came together to save me.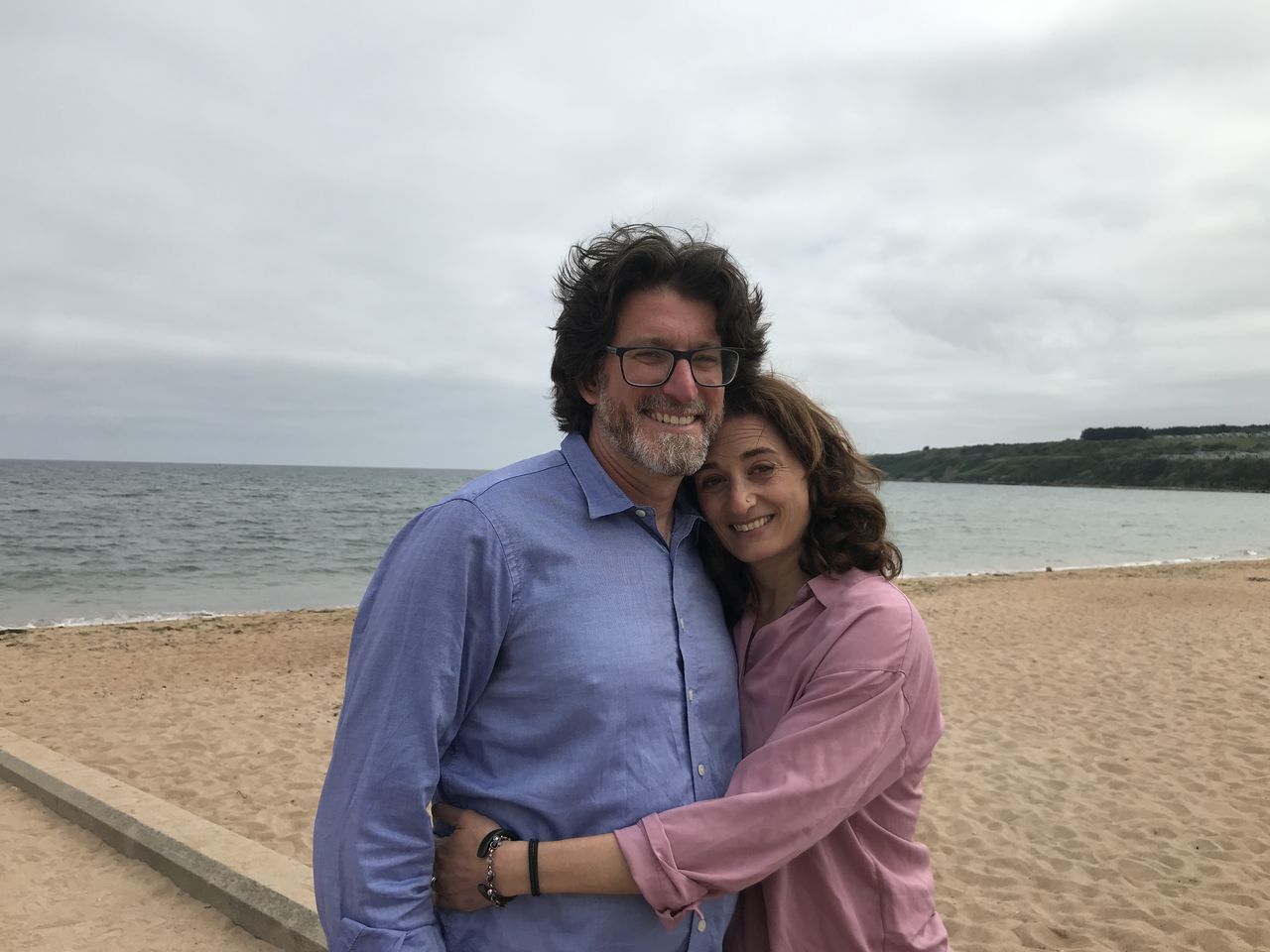 "I, my family and my friends can never thank them enough. What happened has definitely made me think about what is really important in life – family, friends. Knowing you could go at any moment, makes you hold on to every moment."
'15 minutes without a breath'
One of the lifesavers, Scott Mitchell, said the group didn't think Bill was going to survive.
"Bill was unresponsive, he wasn't breathing and he had no pulse," he said. "None of us thought he was going to make it, it was a long time to be without oxygen.
"It was, I think, 15 minutes he didn't have a breath in him."
Bill was taken from East Sands beach to Ninewells Hospital in Dundee, where he was later diagnosed with hypertrophic cardiomyopathy and fitted with an implantable cardioverter defibrillator (ICD).
He is now backing a major campaign to create a national database of defibrillators so emergency control rooms can direct people to them.
The Circuit – the national defibrillator network – connects heart-starting devices to NHS ambulance services across the UK, so that in the crucial moments after a cardiac arrest they can be accessed quickly.
James Jopling, head of British Heart Foundation Scotland, said: "Someone's survival rate drops by ten per cent every minute that goes by where they're not given CPR or not given access to a defibrillator.
"So it's a critical part of keeping someone alive after a cardiac arrest. That's why we're so keen that people register their defibs with The Circuit."
STV News is now on WhatsApp
Get all the latest news from around the country
Follow STV News
Follow STV News on WhatsApp
Scan the QR code on your mobile device for all the latest news from around the country