The Change Centre in Dundee has one goal – to transform the lives of those struggling with drug and alcohol issues, mental health problems and homelessness.
It's run by Street Soccer Scotland, which has turned the former Lynch Sports Centre into its first permanent home.
The flagship centre is the first of its kind in Scotland, but the charity hopes to set up similar venues in other cities across Scotland.
"It's called the Change Centre and this place has changed my life," said Mark Inglis who struggled with the isolation of lockdown last year.
He credits the centre and men's mental health support group, Andy's Man's Club, with saving his life.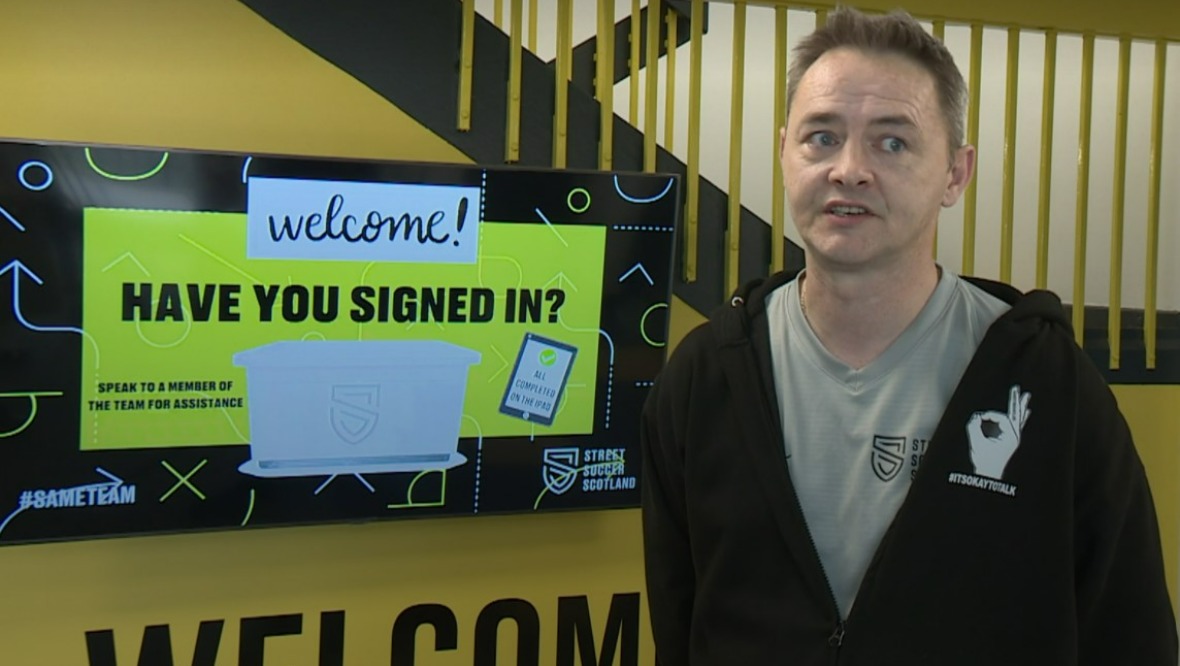 He said: "I've got a lot of childhood trauma and other stuff I had to deal with. I was in a really bad place, I actually tried to commit suicide."
Mr Inglis joined the football programme at the Change Centre as a player, but he now volunteers helping others.
He said: "It's brought me right back to a person that I didn't realise was still there.
"I've had a mask on for years and what this place does is it makes you take off that proverbial mask and you are able to talk, you're able to interact, you're able to feel."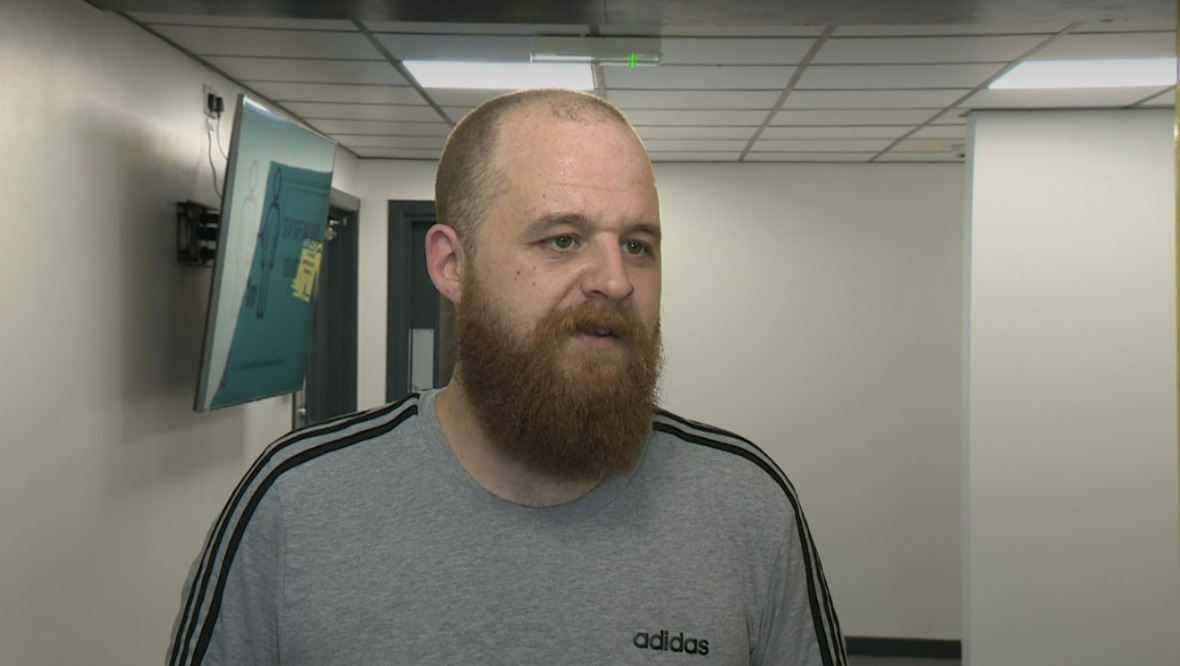 Ryan Hopkins also turned to football to tackle his feelings of isolation and anxiety brought on by the Covid restrictions.
He told STV News: "Lockdown took its toll.
"It was a case of having a breakdown to have a breakthrough, so once you realise you can't get any lower it's either give up or try and turn your life around."
With the help of the Change Centre, Mr Hopkins is now winning his battle with his mental health and is looking to the future.
He said: "Through Street Soccer and the Change Centre they're putting me through certain courses to hopefully progress myself.
"I want to get into community education, basically give back for what they give me here, so I can't wait to get started."
Those benefitting from the Street Soccer support volunteered to help with the redevelopment of the former Lynch Sports Centre, with many picking up paint brushes and doing gardening jobs to play their part in the transformation of a building that is now helping so many transform their lives.
Scott Hollinshead, business development manager at the Change Centre, said: "Players have been involved in every part of the project and that's not just painting but gardening, and also that self-confidence, that routine and that element to say 'this is our house, welcome in', that's huge for an individual.
"We've had individuals that are really lacking in confidence. They just need a bit of 'you're good, be the better version of yourself' is what we always try to promote."
As well as running a range of exercise classes, teams are on hand to help with issues like housing and health.
Kyle Fraser, programme coordinator at the centre, said: "Any of us could find ourselves homeless, could find ourselves losing our job, turning to coping mechanisms such as looking at addiction to help manage some of the emotion we are experiencing.
"It could happen to anyone and it's important to raise awareness of that. And when people are being stigmatised for it, it's about saying 'no, look at people's back stories before you start judging'."
The centre is available to the public to book, with any profits ploughed back into future expansion.
There are now plans to develop other parts of the building, as well as the outdoor bowling green to help more people realise their goals.
STV News is now on WhatsApp
Get all the latest news from around the country
Follow STV News
Follow STV News on WhatsApp
Scan the QR code on your mobile device for all the latest news from around the country