A university student from Perthshire is set to embark on a remarkable test of endurance in memory of his best friend.
Determined Mark McGuire will be running 30 marathons in 30 days to raise money for Cardiac Risk in the Young (CRY) – a charity that raises awareness for sudden cardiac death.
A former mountain biker, 22-year-old Mark is taking on the challenge in memory of his best friend, and fellow cyclist, Ben Forsyth.
In 2015, Ben was diagnosed with arrhythmogenic right ventricular cardiomyopathy (ARVC) – a progressive and incurable disease of the heart muscles.
He tragically passed away from a sudden cardiac event in 2018.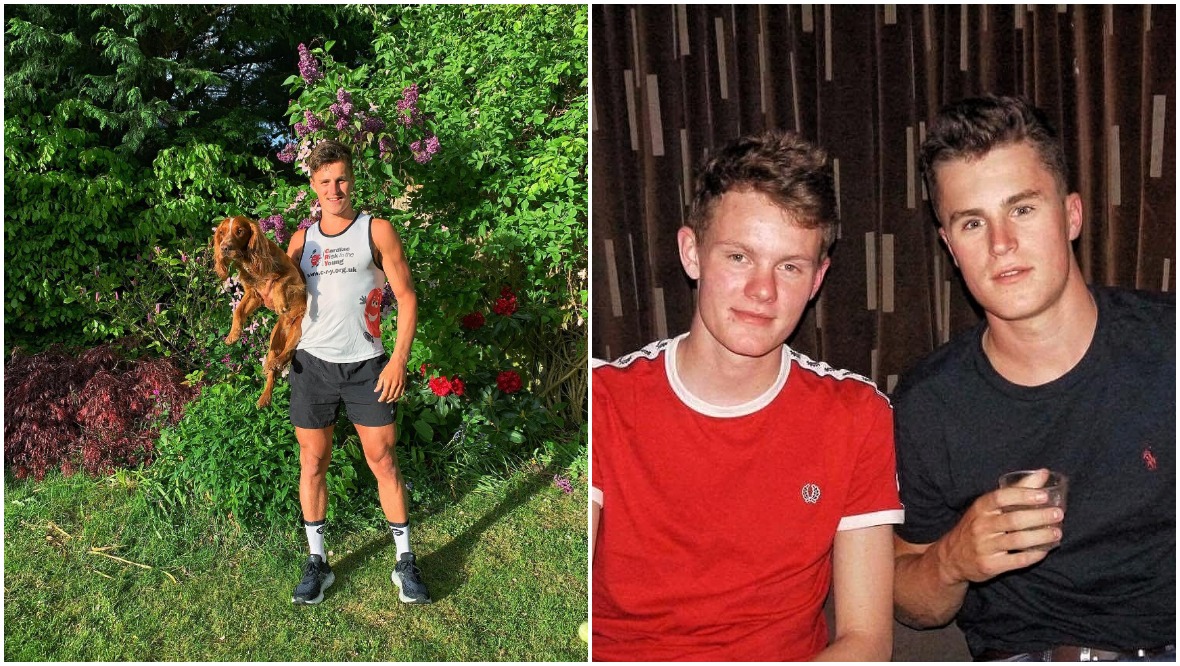 Mark is now ready to push through the pain barrier and complete a marathon every day throughout the month of June in his honour.
"I'm a little bit nervous but it's good" he told STV News. "I want those little nerves."
"I always knew I was going to do something crazy for CRY in memory of Ben.
"I thought about maybe running the length of Scotland or something but just with the current situation it wouldn't really be possible to do something like that.
"So I thought, well, let's do something similar to that by doing 30 marathons in 30 days."
In total, Mark will run 786 miles over the course of the month, a fitting tribute to Ben, who used to take part in endurance races with his dad Keith.
"He was nuts – just like his dad!" laughed Mark.
"He was such a positive person, and it's so powerful what a smile can do.
"He just got me so into sport and endurance and I thank him so much for it."
Mark's 30-day challenge will run from the 1st-30th of June. His dad Barry and Ben's dad Keith will be cycling and running alongside him in place of a support crew.
"Ben just meant so much to me. He meant so much to everyone.
"I'll be thinking about him throughout this."
You can sponsor Mark's epic challenge, here.