A survivor of the derailment at Carmont has spoken out for the first time about her experience as a passenger on board the train.
The 32-year-old woman, who is local to Stonehaven, wishes to remain anonymous.
She suffered two permanent injuries – a facial scar and a permanent disfigurement to her left shoulder – after she was thrown across the carriage and out of a window when the ScotRail train crashed on August 12, 2020.
The woman said: "I didn't realise what was happening until just before impact.
"I was reading a novel on my iPad and the first time I realised there was an issue was when the movement on the train felt weird.
"It just didn't feel typical… it was like floating or sliding…like when you aquaplane in a car. There was a strange noise like metal dragging along metal. I will never forget that noise.
"I looked up at that moment and almost immediately I was thrown across the carriage. I hit the window head on and I was knocked out.
"The next thing I remember was waking up at the side of the railway line and I could see the train behind me. The train was completely off the rails.
"The carriage directly behind me was laying across the rail track, crushed under another carriage. I later found out that the crushed carriage was the one that I had been ejected from.
"I could see a fire and smell smoke. I became aware very quickly that I was hurt. There was blood over my face from a head wound near my eye.
"My clothes were also covered in blood and I could feel a bone sticking out my left shoulder. My ears were ringing so it was hard to make things out."
Network Rail has pleaded guilty over its involvement in the crash, which claimed the lives of three people.
Train driver Brett McCullough, 45, conductor Donald Dinnie, 58, and passenger Christopher Stuchbury, 62, all died as a result of the derailment.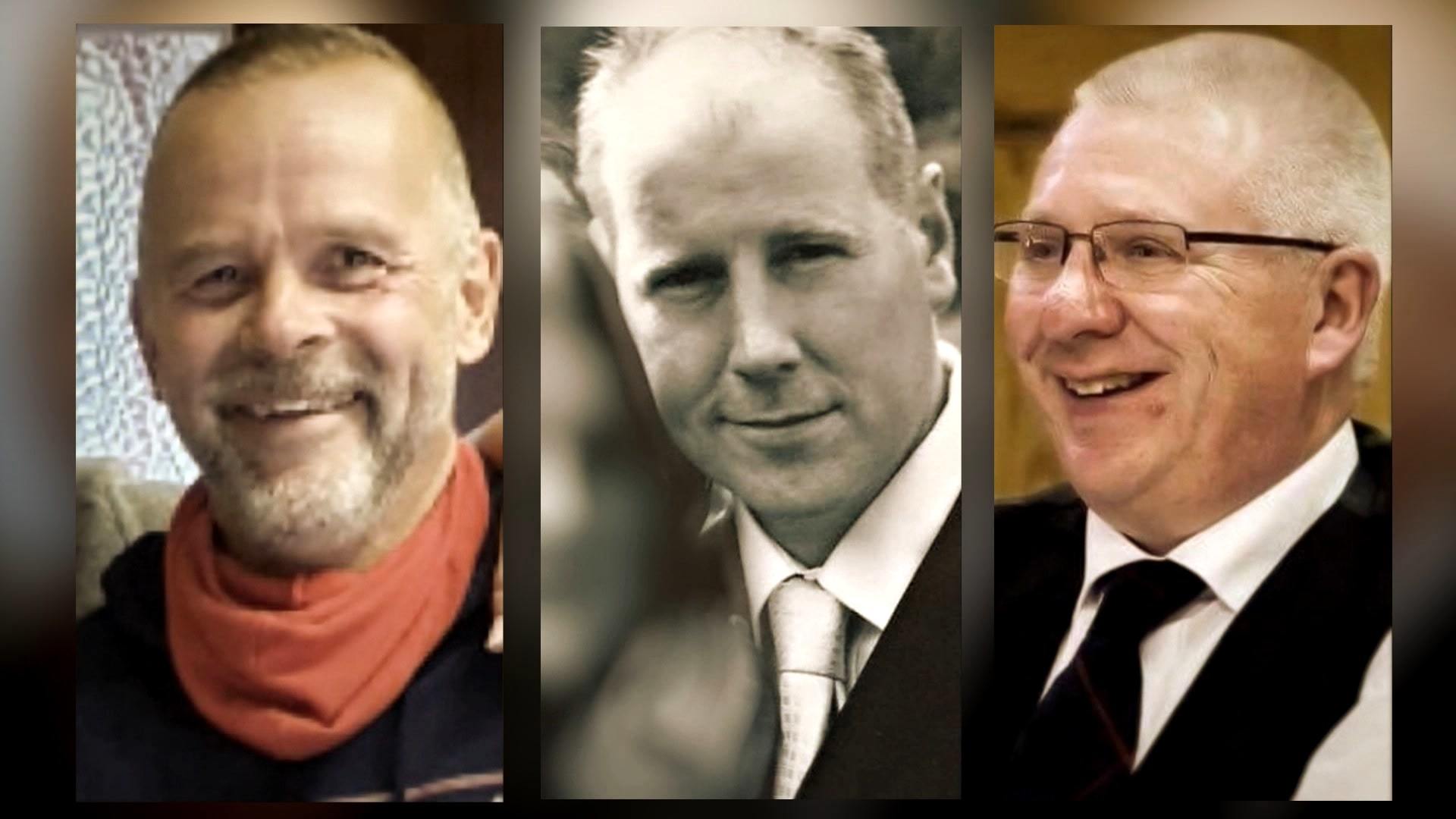 The train came off the tracks after it struck a landslide, hitting gravel and other stony material washed out from a drain.
It then hit the side of a bridge, causing its power car and one of its four carriages to fall down an embankment.
The prosecution comes after the Crown Office and Procurator Fiscal Service (COPFS) considered reports from an investigation by Police Scotland, British Transport Police and the Office of Rail and Road – the independent safety and economic regulator for the country's railways.
The female survivor said: "The train derailment was not an accident. It was the result of Network Rail's absolute negligence. Network Rail failed me and everyone else on the train that day.
"I am glad Network Rail is facing criminal repercussions for their failures.
"The prosecution is important because it's not just about punishing Network Rail – it's about recognising the value of the victims, their families and restoring the public's faith in the rail system and even justice itself.
"But even now, Network Rail have only implemented a very small number of the RAIB's recommendations.
"Too little has been done to ensure the safety of both passengers and staff since the derailment in 2020. The shocking truth is that I am no safer now on the railway than I was three years ago."
Survivor's message to family of Donald Dinnie
"I do have moments when I feel guilty about surviving especially when I think about the conductor, Donald.
"I remember him being a chatty and genuinely nice man. I spoke with Donald that day about the possibility of the weather stopping us from making it to our destination. He made sure I had access to the train wi-fi, so I could notify my family of the delay.
"Donald spoke to me about his partner, even joking that the weather would mean he'd get to finish early and was excited to get home.
"He kept us all informed, thinking of other people the whole time and making sure we were all okay. When I learned he died I felt an overwhelming sadness.
"I couldn't understand how Donald was standing talking to me one minute and gone the next. If I'm honest that's my main motivation for talking now.
"I want Donald's family to know he was happy that day, thinking of his loved ones the whole time and above all else, he made us feel safe.
"I'm truly sorry you lost him." I never got the chance to meet Brett or Christopher, but my thoughts are also with their families."