Stephen Fry has narrated a new festive audiobook written in memory of a six-year-old girl who died of cancer.
Ruby Stewart, from Perthshire, was just four when she was diagnosed with IV alveolar rhabdomyosarcoma in 2017, a rare muscle cancer which mainly affects children.
Despite undergoing chemotherapy and radiotherapy, the cancer returned in 2019 and the only treatment options were to manage the disease and prolong Ruby's life for as long as possible.
In her final few months, she travelled to Lapland with her parents Claire and Andy for a magical trip to see Santa and feed his reindeer.
Sadly, Ruby passed away in January 2020.
Inspired by her trip, family friend and neighbour Derek Sword wrote a children's book called The Unicorn Who Saved Christmas to raise funds for childhood cancer research.
The story features a young unicorn called Ruby who visits Santa in Lapland and jumps at the chance to help him deliver presents to children around the world when one of his reindeer falls ill.
Proceeds from the book will go towards Super Ruby's Rhabdo Raiser, a special named fund at Children's Cancer and Leukaemia Group (CCLG) to research Rhabdomyosarcoma.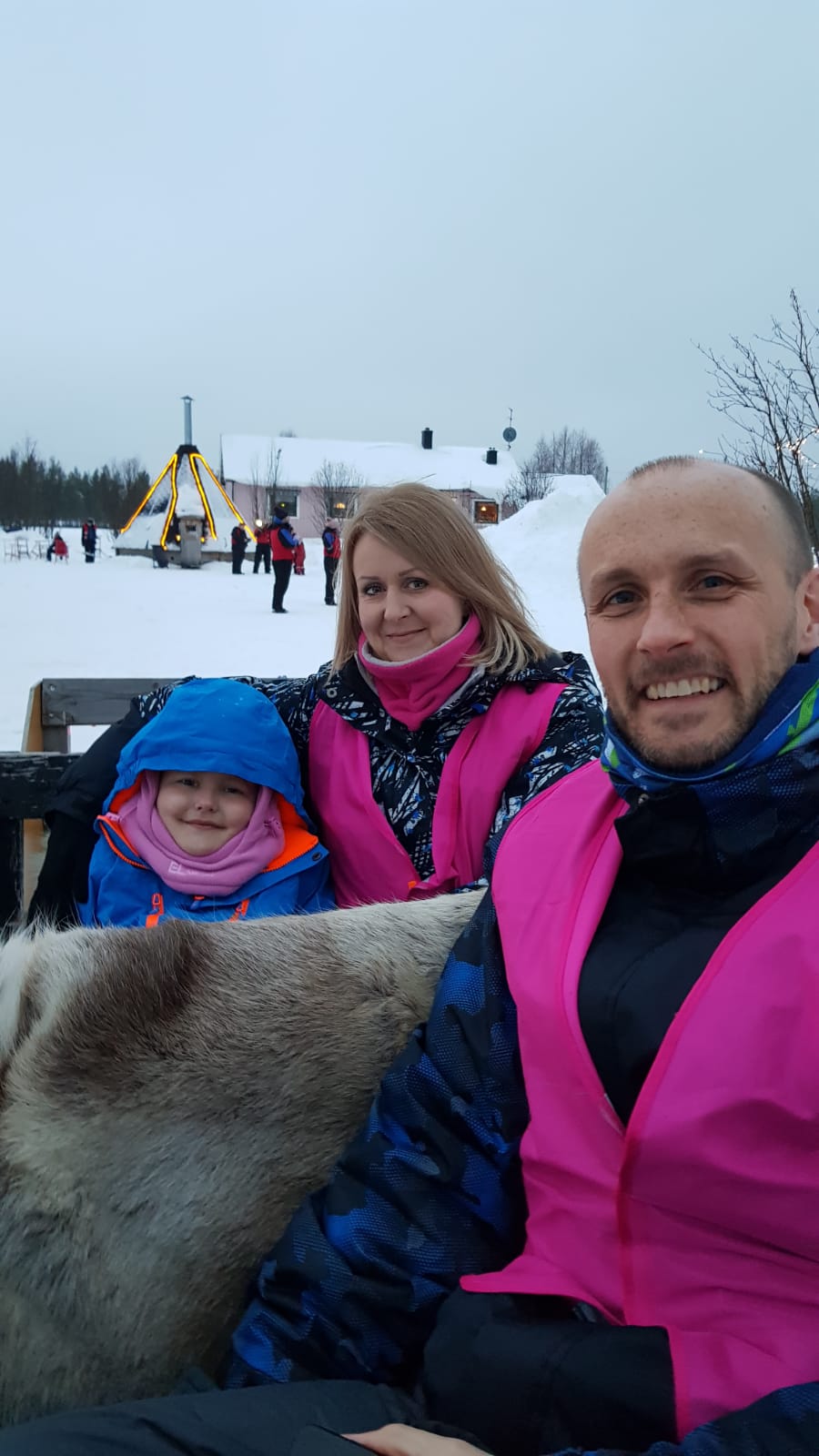 Derek Sword, who works for Perth and Kinross Council, said: "I wrote the story with Ruby in mind and hopefully it highlights her spirit, her never give up attitude, the fact that she never complained and always wanted to help others no matter how poorly she was, while still being just a little girl at heart.
"Claire and Andy took Ruby to visit Santa in Lapland, which was such a great adventure for her, that I felt that I wanted to add something else to the story and create another adventure.
"Ruby was very poorly at the time of writing, and I hoped it would give her a bit of a lift, but it wasn't until quite a while later that I thought I'd like to try and use it to raise money for Ruby's fund."
After deciding to turn the storybook into an audiobook, Derek approached Stephen Fry's agent after an internet search suggested he would be the best person for the job
Derek said: "When I thought of making my story into an audiobook, I Googled 'best children's book narrators' and Stephen Fry's name appeared.
"I got in touch with his agent with a slim hope of him getting back to me but he came back the following day saying 'Stephen would like to help', which was amazing.
"Stephen Fry is known as one of the best audiobook narrators in the world having narrated all the Harry Potter books and the works of Sherlock Holmes to name just a few and brings a wealth of experience to the book which really brings the story to life.
"To have him narrate this book for us is just incredible and we are honoured that he would give up his time to do this for us."
Proceeds from the book will add to the staggering £170,000 that has already been raised by Claire and Andy, along with other supporters in her memory.
The Unicorn who Saved Christmas is priced at £5 and available now from the Children's Cancer and Leukaemia Group website.