A student has recalled feeling "relieved" when doctors discovered he had a brain tumour after a desperate search for answers.
Rhudi Baume-Kennedy had been suffering agonising headaches from the age of 12 and also began developing symptoms such as nose bleeds, vomiting and neck pain over a nine-month period.
After several trips to the doctors, he and his dad visited a Glasgow A&E department "begging for a CT scan" in 2014.
Within an hour, doctors had given him the news he had a tennis-ball sized tumour on his cerebellum.
St Andrews University student Rhudi, 20, told STV News: "I had visited many different health professionals and none of them could tell me what the issue was.
"I wasn't sleeping, I was being sick and we reluctantly were given a scan. Then they came back sheet-white and said they had found a tennis ball-sized tumour in my brain."
He added: "It was relief – that's how I felt when I got that diagnosis because I had been living with this unbearable pain and people were telling me it was normal.
"I was chucked in an ambulance and all the lights were blaring and I finally felt like someone was taking it seriously."
By his side through several operations and a long recovery, was his childhood friend Matthew Gibson-Smith.
Matthew also had a close family friend who died from a brain tumour in 2019.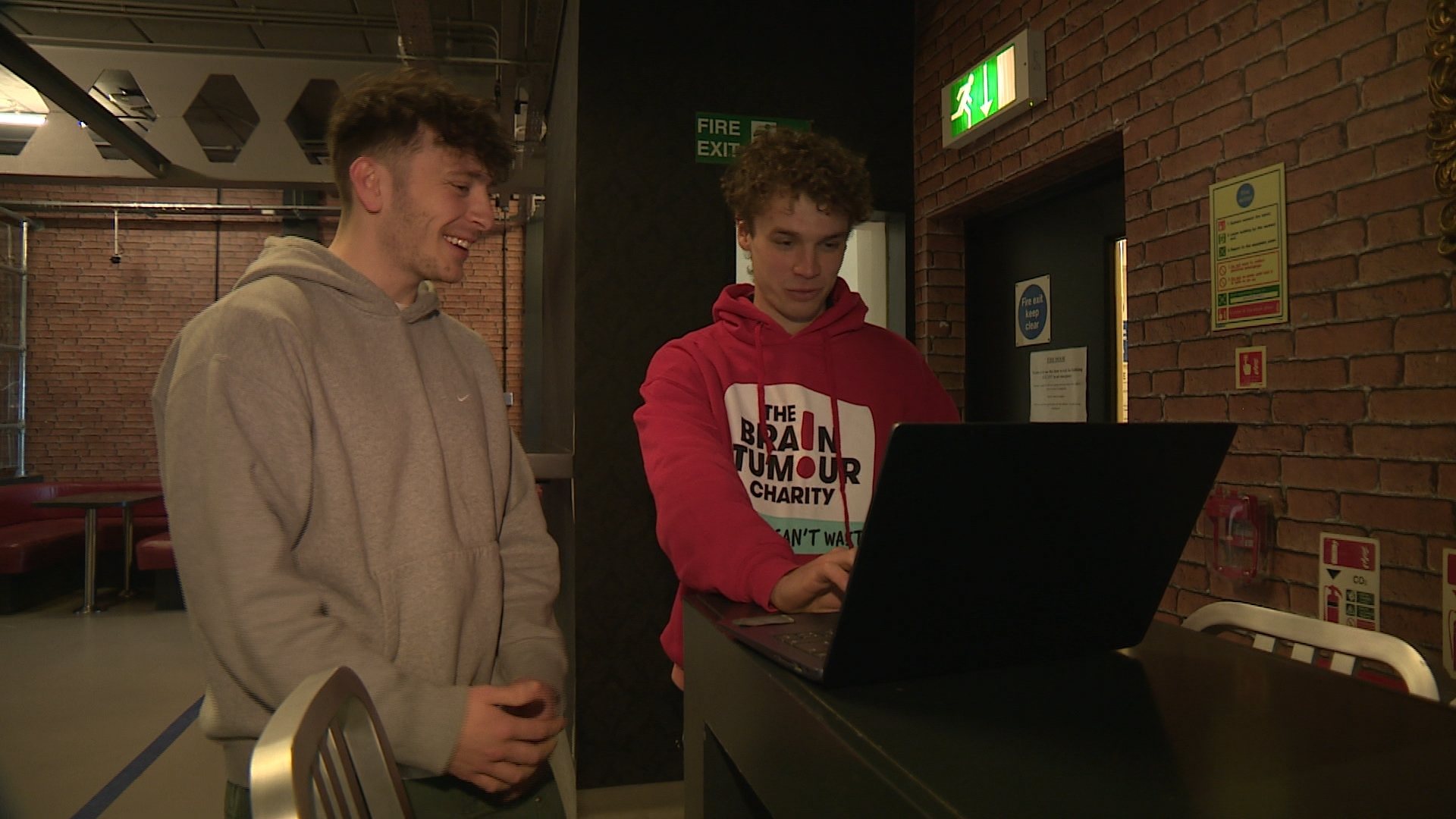 He said: "They were a family of three brothers and we are a family of three brothers. We all played tennis as well and we were really close.
"I think seeing Murray dying and seeing the impact it had on the two other brothers made me really sad because I felt a connection and I thought 'well 'what if I lost my brother?'."
As a tribute to both his friends, Matthew is hoping to raise awareness of brain tumours through a music festival at Dundee University Students Union this weekend.
Being aware of the symptoms can be lifesaving, but a survey by the Brain Tumour Charity found that only 28% of people could name a sign.
Dr David Jenkinson told STV News an early diagnosis makes it easier to treat and awareness is key.
He said: "The symptoms for brain tumours can be quite different depending on where the tumour is and depending on the age of the person.
"It's a combination of things like headaches, memory loss, dizziness and seizures is a key one."