Two friends were left trying to fry frozen eggs in sub-zero temperatures by the side of the road after becoming stranded in heavy snowfall when their van broke down in Aberdeenshire.
Manuel Gutierrez, 35, and Beatriz Castejon, 30, both live and work in Glasgow and were on their way home after a road trip through the north east when their vehicle suffered a fault.
The pair, from Spain, had travelled along the east coast, visiting Stonehaven and Aberdeen, before making their way down towards Braemar.
But they were quickly trapped by a severe snowstorm that left their campervan unable to move, forcing them to gather logs to make a fire and unfreeze drinking water as the mercury plummeted below -15C.
"We really wanted to see the Balmoral Castle, the national park, Pitlochry – but doesn't look like that's going to happen anytime soon," Beatriz told STV News.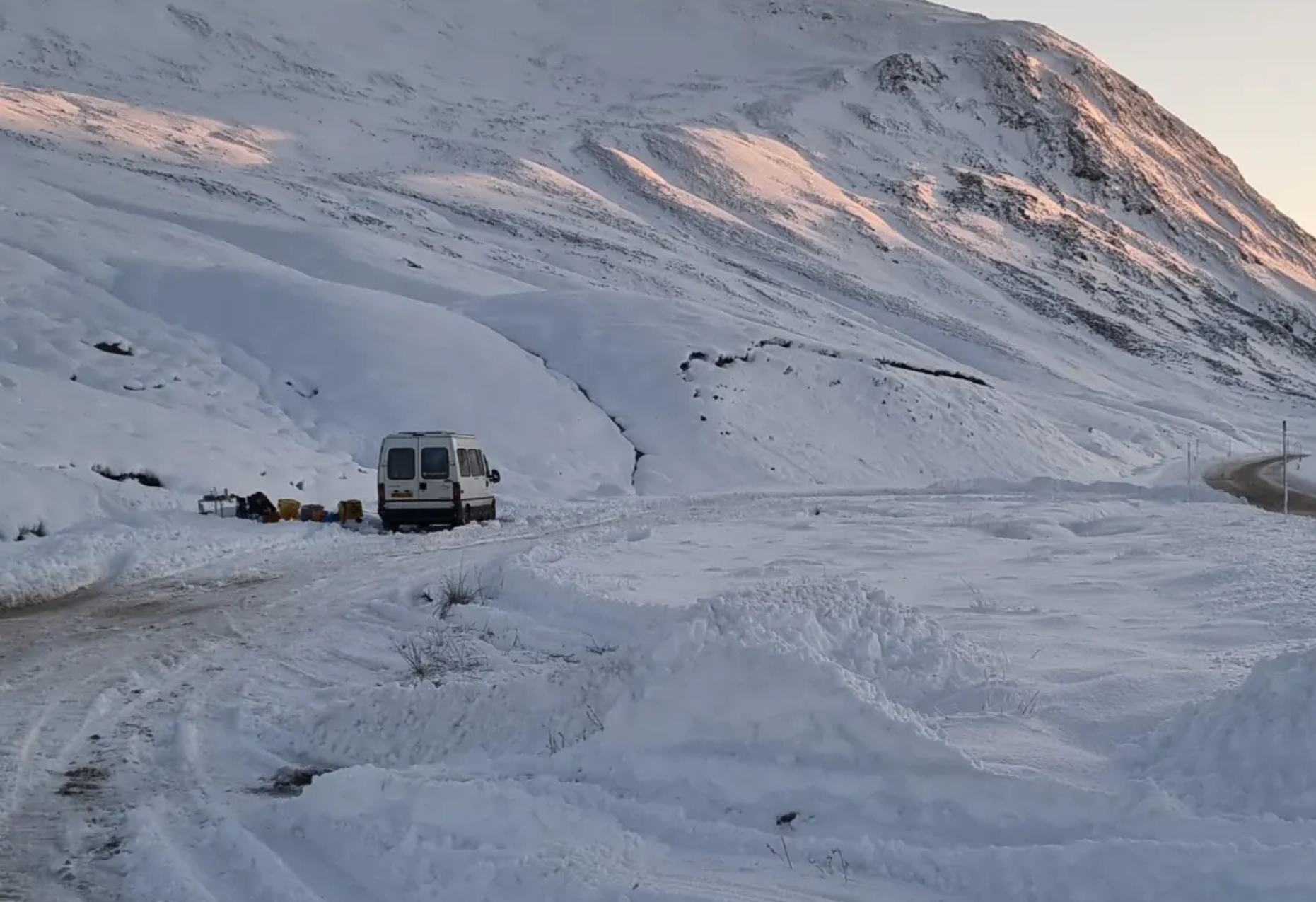 "We stayed inside the van, called AA and just waited – that night was very scary, it was so cold and only getting colder," Manuel said.
"We managed to defrost some water and make food after finding some logs and starting a fire, but we were running out quick.
"The next morning, were hoping the recovery company would arrive, but it didn't so we had to stay there until someone from the local garage came to try and fix the van."
The freezing cold weather had effectively frozen all functioning parts of the van – leaving it undriveable for the time being.
The pair had been surviving on Pot Noodles and their food supply since, but have been making the best of the situation.
One video uploaded to Instagram shows Manuel attempting to crack an egg into a frying pan, only to find the contents near-frozen solid.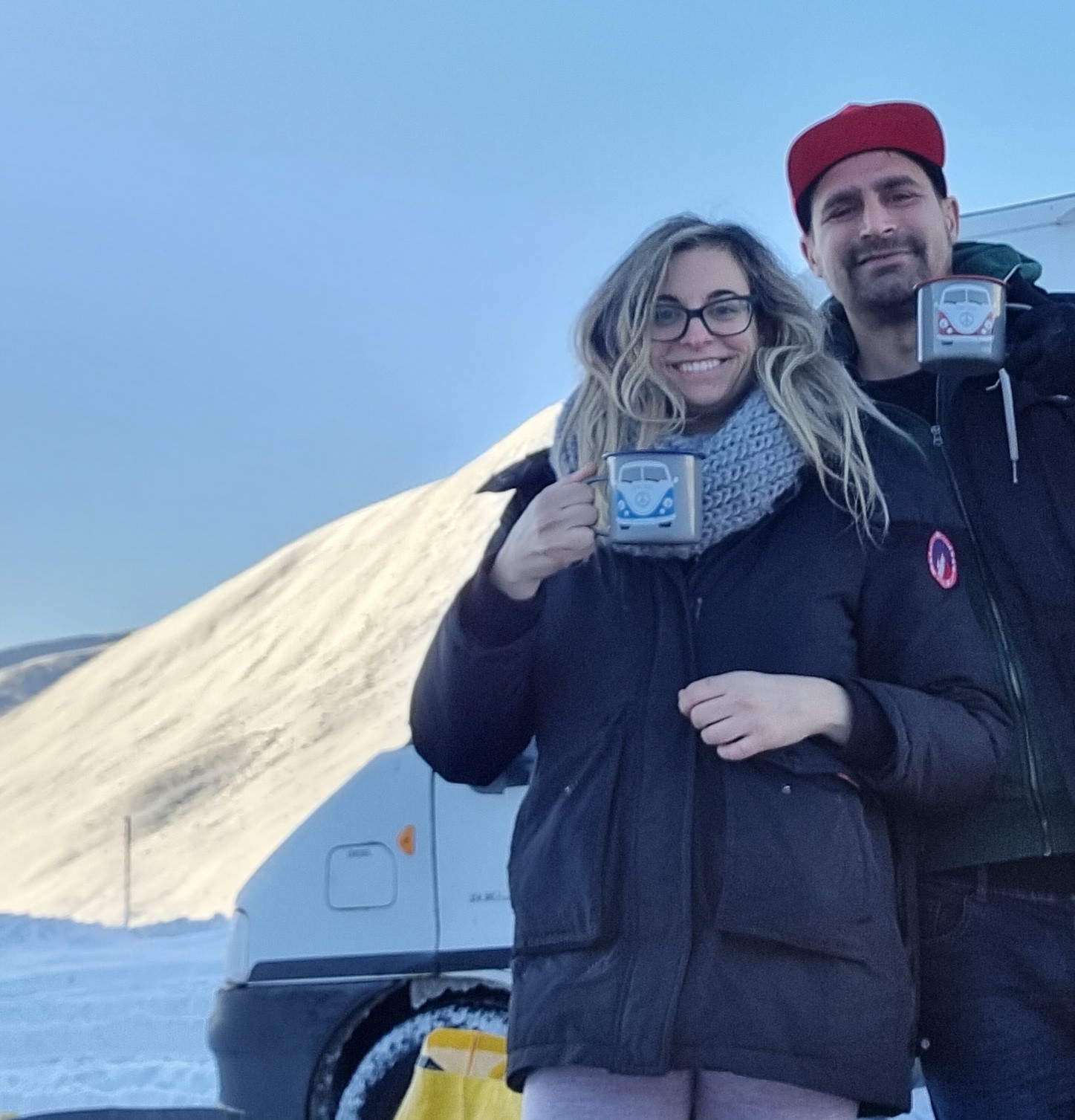 They have since been taken to the Craiglea Bed and Breakfast in Braemar and have been staying there since Monday.
"AA kept telling us it would be a few hours before the recovery service came, but they didn't," Manuel said.
"Eventually, we had to go into the town and stay at a bed and breakfast because we could die if we stayed in the van, it was so cold."
Regions across the country have been experiencing freezing temperatures since last week, as the longest yellow weather warning ever issued was recently extended until Friday.
According to Met Office weather stations, the coldest areas in the entire UK on Sunday night were Braemar with -15.6C and Balmoral at -13.1C.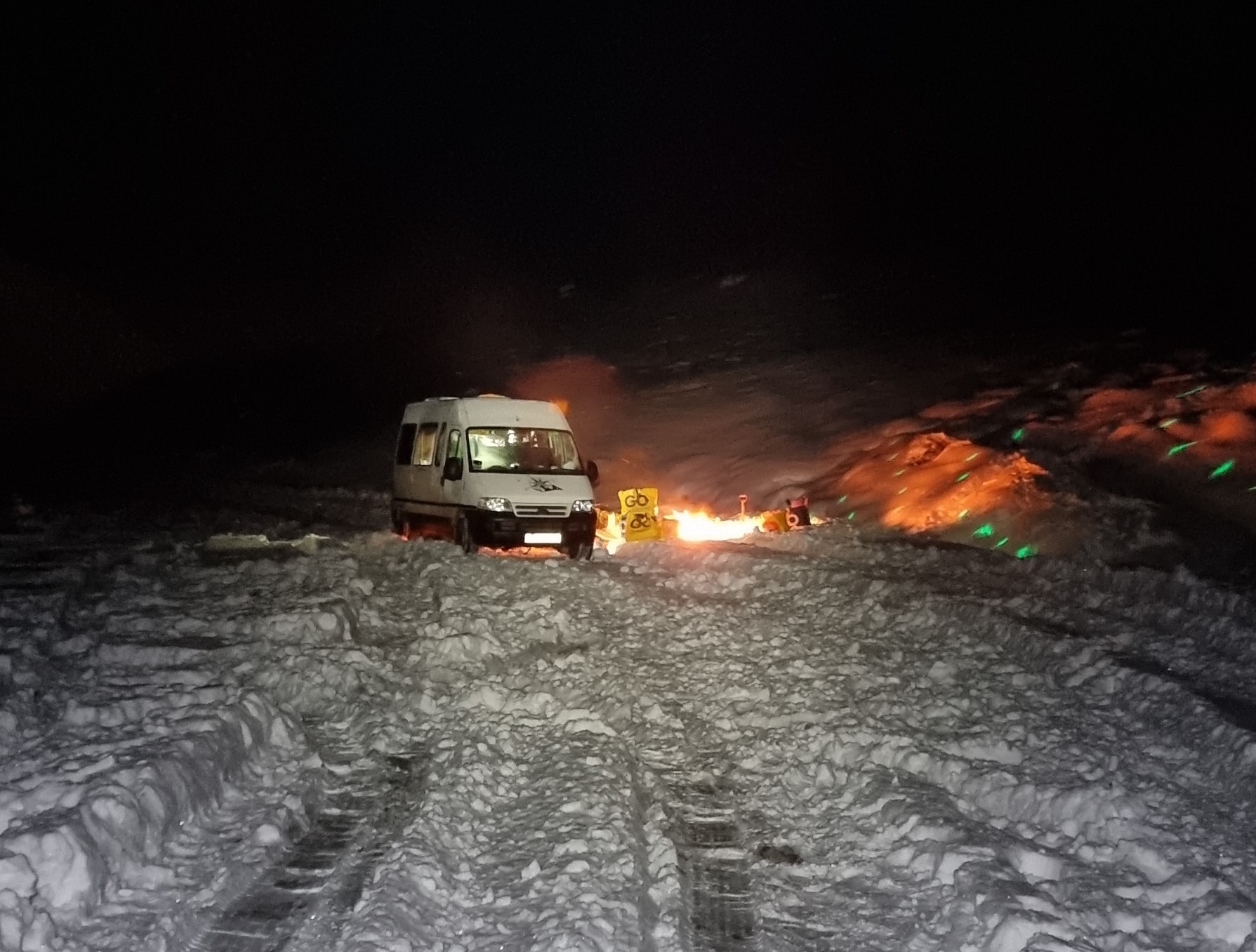 "We're still waiting for the recovery company to come and pick up the van, but they can't do it because of the weather warning and the snow – we'll most likely be here till Sunday," Manuel added.
"AA said they will reimburse us for the B&B, but we are paying for it upfront right now and we're running out of money."
Beatriz is a scientist at the University of Glasgow and Manuel works with the NHS.
Both are eager to return home and get back to work as Beatriz has an extremely important project that she must return to by Friday, however it seems unlikely they will be able to travel in time.
"The roads are still so bad, you know – it's unlikely that anyone from here will be willing to drive down to Glasgow in this weather just to drop us off," Manuel said.
AA has been approached for comment.