Alannah-Jayne Simpson was relaxing in the sun not long after being fitted with a stoma to help her fight Crohn's disease.
Feeling good about herself, she posted a selfie on social media – only to receive a reply from a man who said the picture had 'put him off his supper'.
"I was like, are you actually joking? This has saved my life," the 27-year-old new mum told STV News.
Alannah-Jayne, from Aberdeen, had been diagnosed with Crohn's ten years earlier and suffered from chronic fatigue and pain in her stomach and bowel.
After a bacterial infection led to sepsis, she had the small bag fitted to her abdomen to remove waste from her bowel – a procedure that has changed her life.
But doctors say the negative preconceptions of stomas can be the most challenging part of the treatment, something Alannah-Jayne discovered after posting the picture.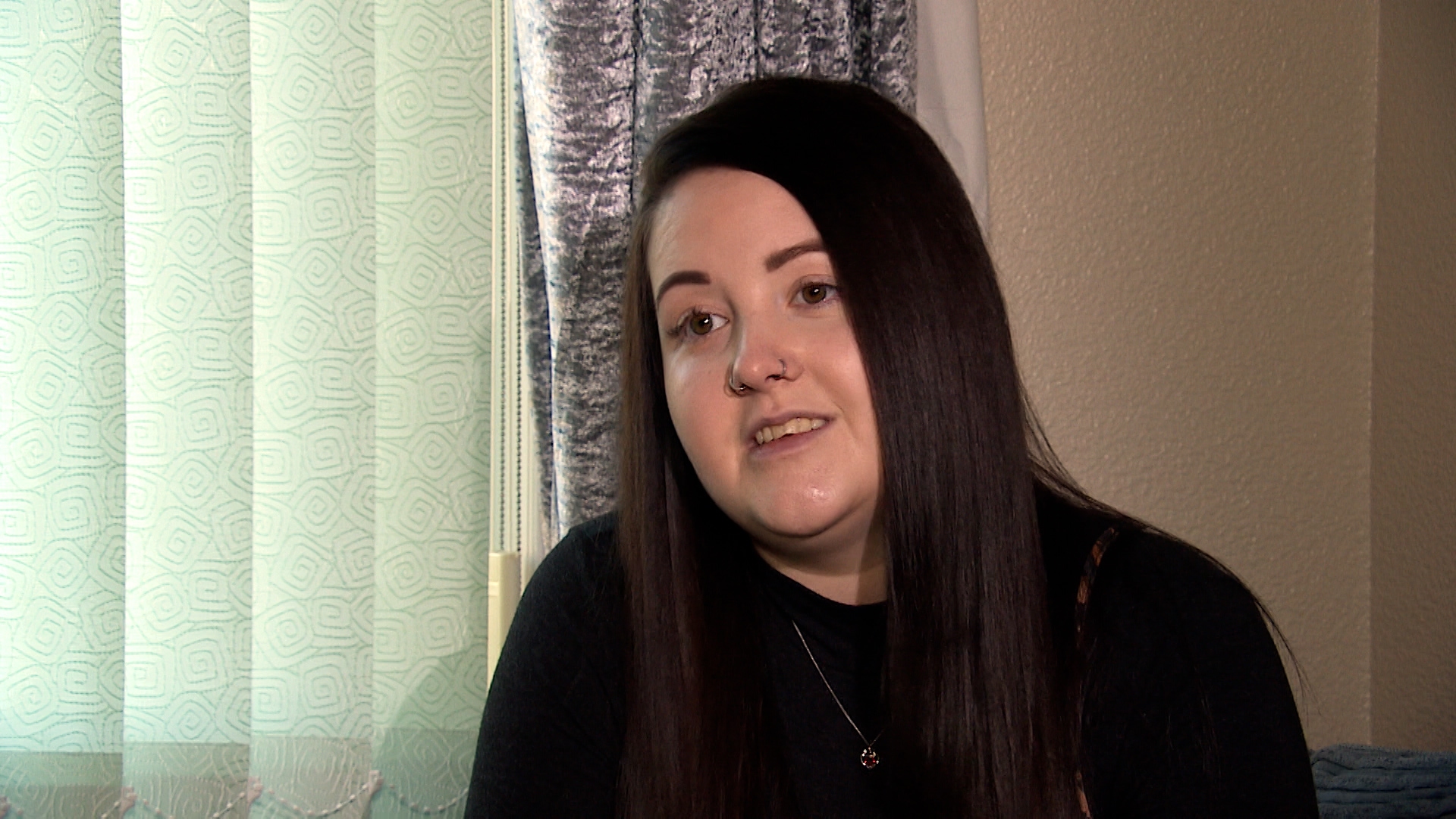 "It doesn't matter what you're wearing, you can get quite self-conscious about a stoma," she said.
"It's all about body image these days, isn't it? A lot of people worry about it showing through your clothing, about going on holidays, getting intimate or finding relationships and love with a stoma.
"But there's such much you can do to conceal the stoma and there's so much support out there that makes it flush [against your skin]."
'It's changed our lives'
An estimated 10,000 people in Scotland live with stomas, which are often needed by bowel or bladder cancer patients or people with incontinence.
Patients often complain that they can leak – a problem a couple from Lanark is aiming to solve.
Anne and Iain Inch, who both have stomas, took matters into their own hands after Iain had a difficult hospital stay and came up with a "doughnut-shaped" invention that stops leaks and odours.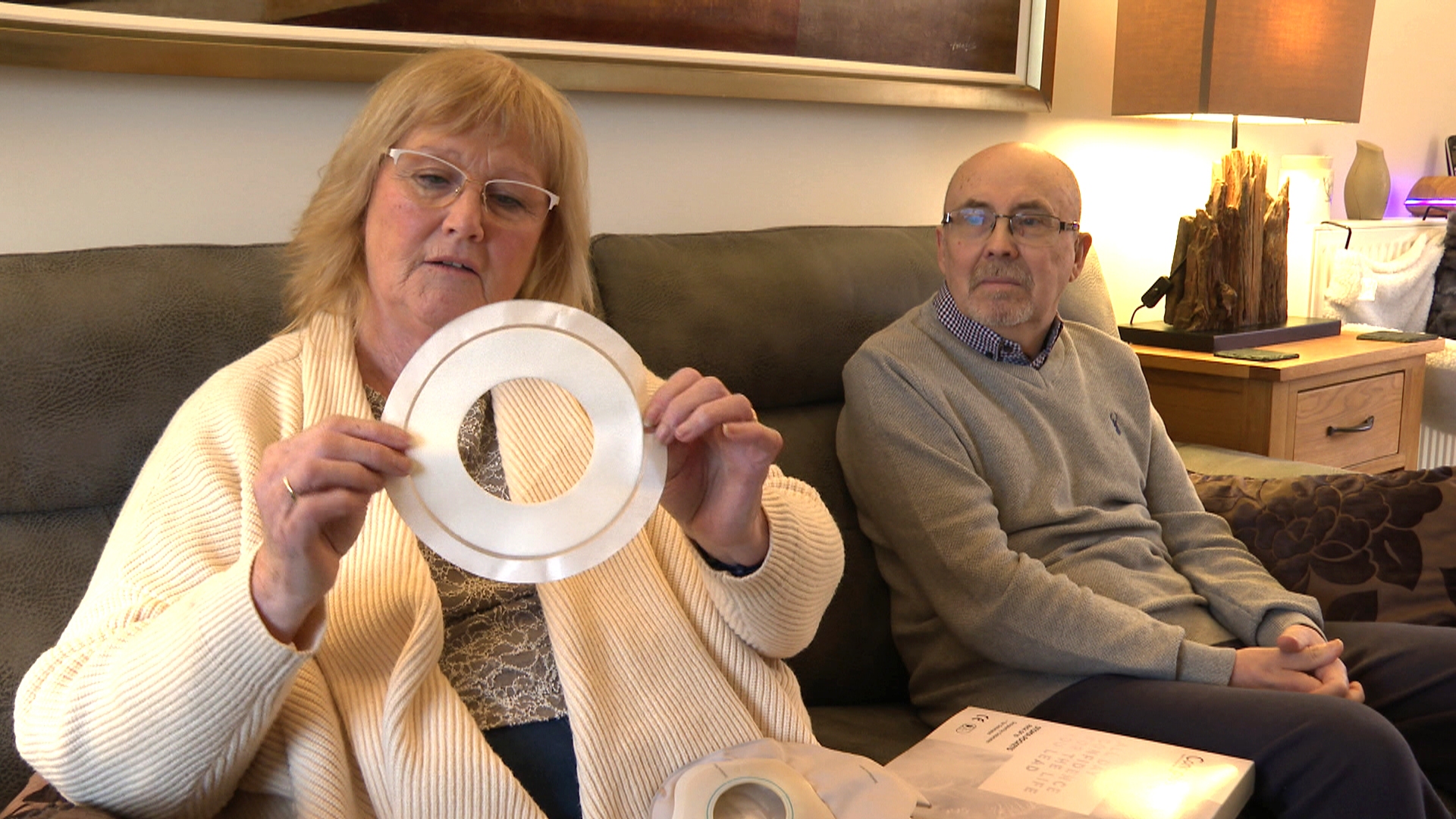 "It goes around your bag and forms a pocket, so when your bag leaks, it's holding on to everything that comes out," Anne said.
"It doesn't go on your clothes or bed sheets and contains the odour, which is fabulous. It's very simple but effective. I made it from a bed protector, but now we have the patent for medical products, it's changed both our lives."
Anne came up with the idea while Iain was being treated for kidney failure, and orders for the ConfiPlus are now coming from far and wide.
"At a wedding I was meant to wear a kilt and I didn't feel at all comfortable," said Iain. "It's always on your mind 'oh, is this going to leak?' and this has taken all that away."
'Patients have a normal life'
By Dr James Park, consultant colorectal surgeon at Queen Elizabeth University Hospital, Glasgow
Patients often have this negative preconception of what a stoma is.
They'll often think it's visible, something that might smell, be noisy and might stop them working, stop them doing their hobbies, having intimate relationships.
In fact, there's no reason why it shouldn't.
Yes, it might mean they have to adapt some things in their life, but generally there's no reason patients can't have a normal life and do all the things they did before having a stoma fashioned.