Six children have been charged after an old furniture shop in Dundee city centre was destroyed in a massive fire.
Firefighters worked "extremely hard" to tackle the blaze as it tore through the Robertson's building last Saturday.
Four 13-year-old males, a 13-year-old female and a 12-year-old male have been arrested and charged in connection with the blaze.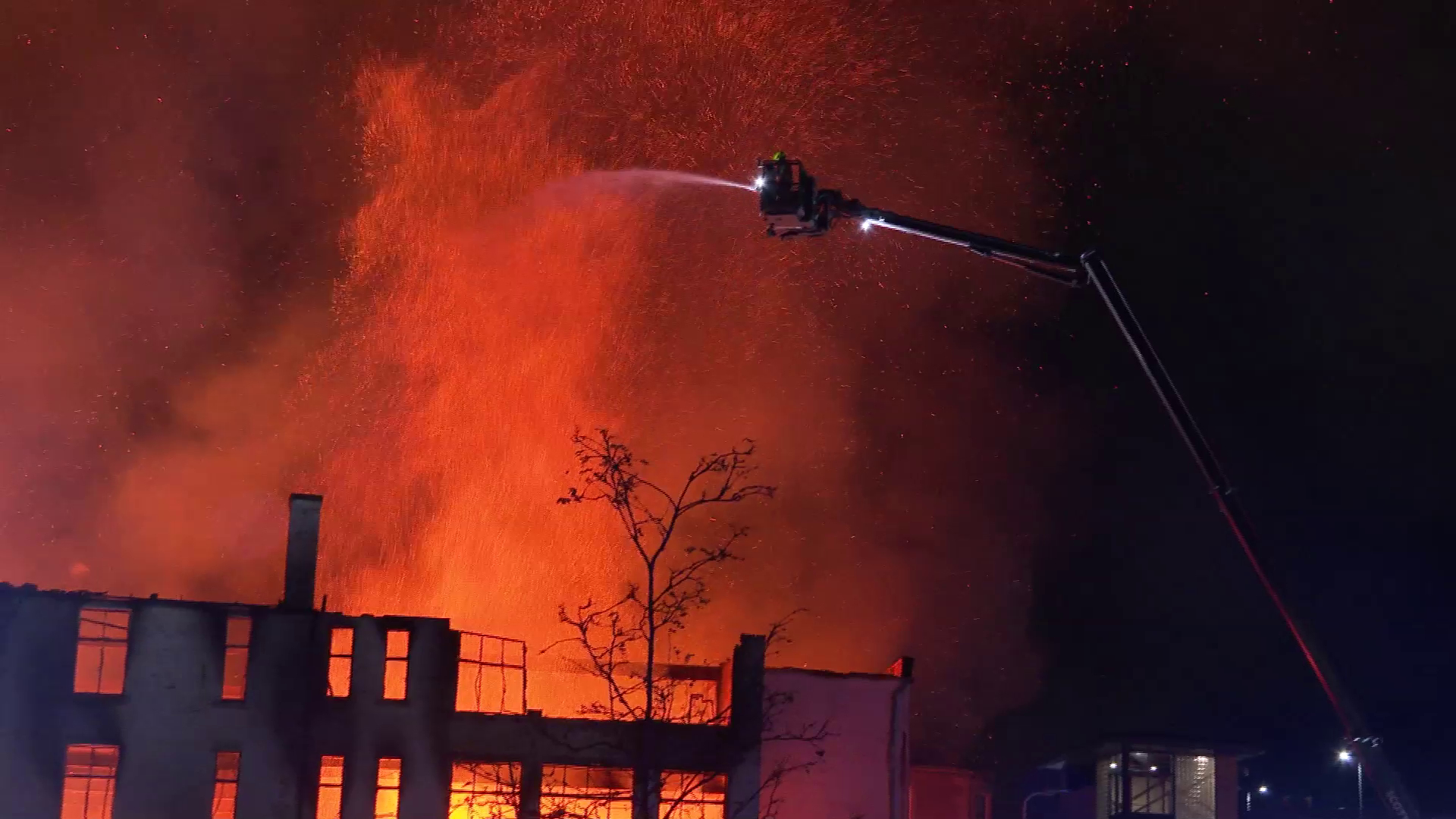 Detective constable David Feeney, from Dundee CID said: "We are aware of the devastating impact this fire had on Dundee and I would like to take this opportunity to thank the public for assisting with our investigation."
Reports will be sent to both the Youth Justice Assessor and Procurator Fiscal, Police Scotland said.
The Art Deco Willison House on Barrack Street was built in the 1930s to a design by H Pierce Robbie and was on the Buildings at Risk Register for Scotland.
Crews remained at the scene on Sunday morning after the fire sent a large column of smoke over the city centre, which could be seen from the opposite bank of the Tay.
Several neighbouring streets were closed and demolition began last week after Dundee City Council said the fire left only the exterior walls intact and they were likely to collapse due to their dangerous condition.
The cost of the demolition will be covered by the local authority before it then seeks to regain the cash from the building's owners.
The city engineer and building standards officers assessed the premises and found the roof and floor had been entirely consumed and the internal steel frame had buckled due to the heat of the fire.
Videos showed the fire engulfing the derelict building as dozens gathered in crowds to watch.