Scotland's best loved comedian has sent his kilt to a tartan exhibition in Dundee.
Sir Billy Connolly has lent his Tartan Day kilt to the V&A Dundee as part of the People's Tartan collection.
It was worn by Sir Billy when he led the annual Tartan Day parade through New York in 2019.
The kilt is described as The Big Yin's Grand Marshal kilt and will be displayed from Friday until January 14.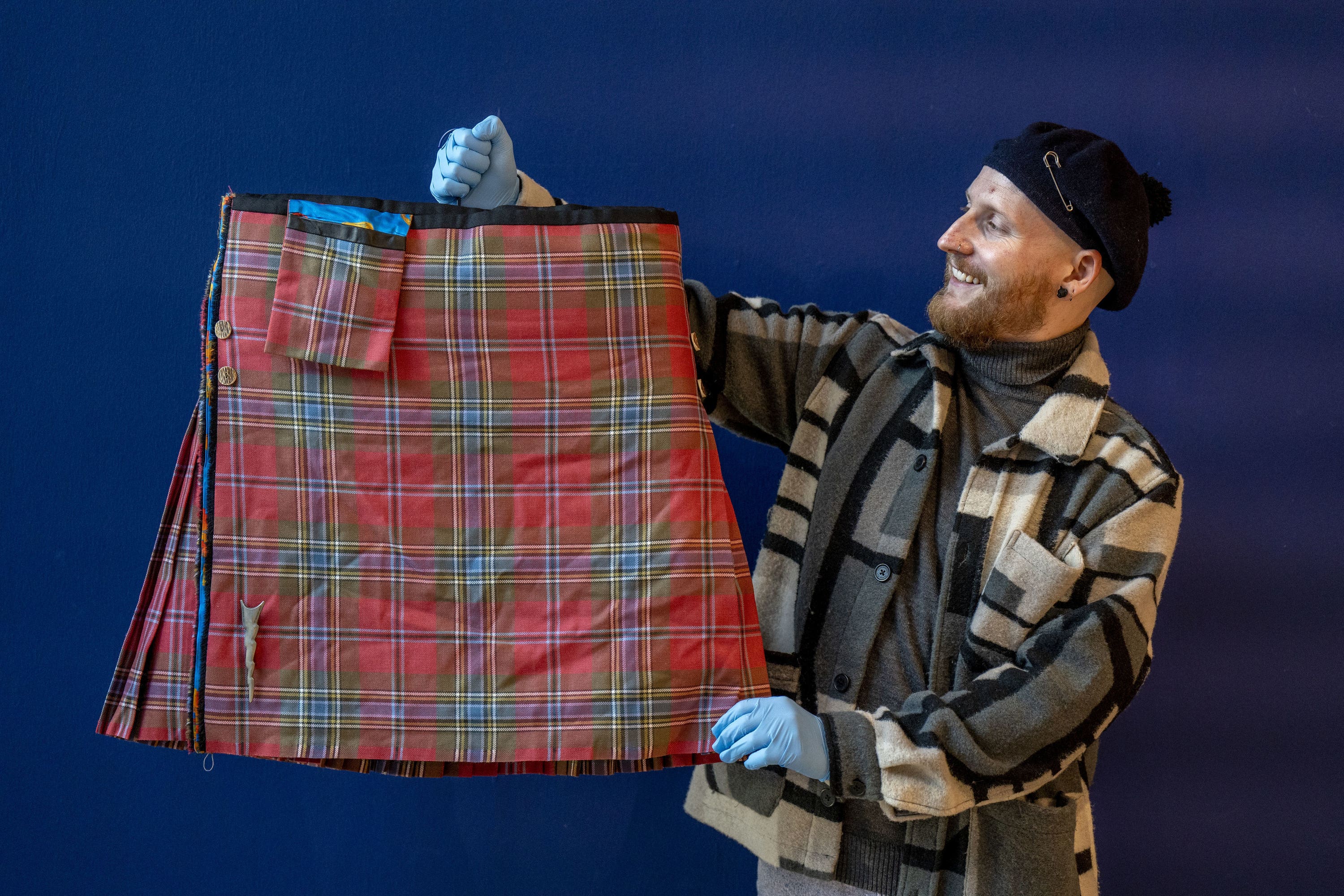 It is the largest object to be added to the exhibition and was made with the MacLean of Duart tartan by Edinburgh-based kilt maker Howie Nicholsby.
Sir Billy said: "I like to wear my mother's tartan. It is MacLean of Duart and I love this pinky, weathered one.
"For the occasion when I led the Tartan Parade in New York, a Scottish kilt-maker called Howie Nicholsby made me a fantastic kilt.
"He's at the head of the movement to make the kilt a windswept and interesting alternative to trousers all over the world. I love that.
"When I was a boy in Glasgow, people who wore kilts were thought of as weird.
"When we saw someone in a kilt we used to follow them, singing 'Kilty, kilty cold bum'.
"But when the Boy Scouts started to wear kilts, the idea of kilt wearing took a leap forward as far as we were concerned.
"Over the years it has become very popular, so now it's the done thing to wear a kilt at your wedding.
"On the other hand, when I got married to Pamela it was in Fiji and I had a Fijian sarong painted like a tartan kilt – well, in that heat a woollen one would have been nightmarish.
"There's more nonsense talked about the kilt than anything else in Scotland.
"People say you can't wear your mother's tartan, and you can't do this or wear that tartan. They're just speaking out of a hole in their head.
"I love the way the kilt is going. I love the new styles of the jackets and the plaids and so on. Leather kilts and all sorts of fabrics."
James Wylie, curator at V&A Dundee, said: "Billy is arguably the most famous Scot around today, so to include his kilt in the exhibition along with his thoughts on tartan is a rare chance.
"His identity starts as a Scot but it really doesn't end there, and I think that parallels where we find tartan today – now it really is a global textile."
Howie Nicholsby, of 21st Century Kilts in Edinburgh, said: "Fitting Sir Billy for his Grand Marshal NYC Tartan Day Parade with his MacLean tartan kilt suit was an honour that will live with me forever.
"I'm so pleased Billy's kilt is now going on display at V&A Dundee for people to see."
STV News is now on WhatsApp
Get all the latest news from around the country
Follow STV News
Follow STV News on WhatsApp
Scan the QR code on your mobile device for all the latest news from around the country