A dental consultant believed to be Scotland's 'sickest' coronavirus survivor has written a book about his experiences.
Grant McIntyre was in a coma as he spent four months fighting for his life after contracting Covid-19 in March last year.
The 50-year-old, from Perthshire, was in hospital for 128 days – 86 of which he was treated in intensive care.
His new book, Dying to Live, has been co-written with his wife Amanda to document their darkest days.
'I still had a lot of life in me'
Professor McIntyre told STV News: "As I went off to sleep and into the coma, I wanted this to be the fight of my life.
"I didn't want it to claim my life and I knew at that point, although I was dying, I still had a lot of life left in me.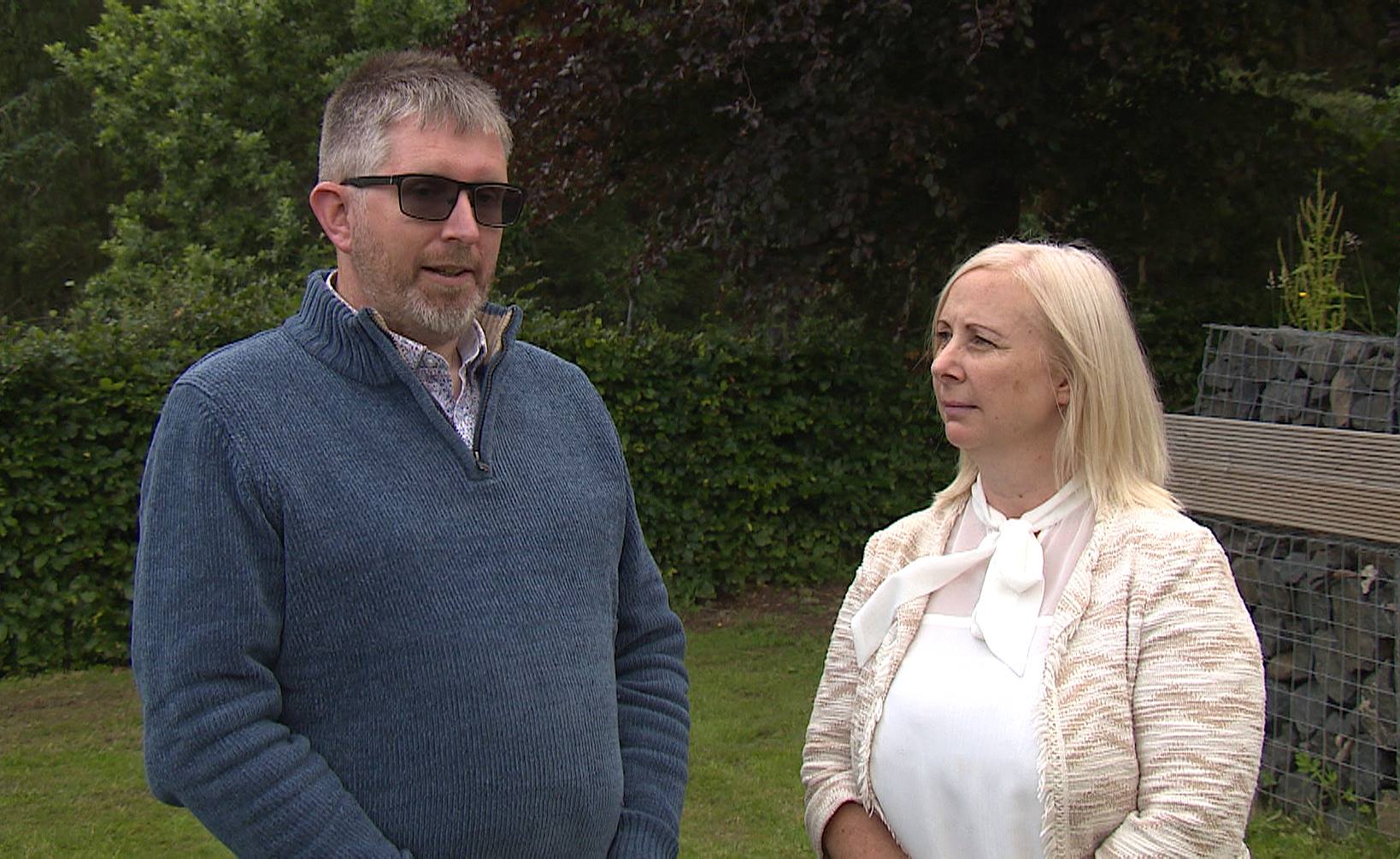 "So the title reflects, really quite heavily for us, the purpose and the journey… that indeed there was still a lot of life to live."
Prof McIntyre spent six weeks at Aberdeen Royal Infirmary receiving ECMO treatment – a specialist system that supports the heart and lungs.
"From that point onwards I don't remember anything for the next 50 days," he said. "I've reflected on that quite a lot and it's probably best that I have no memory of that because it was such a turbulent period for Amanda, our family and our friends."
'Didn't want to just survive'
Unable to talk or move even a finger or toe as he began his road to recovery, Prof McIntyre underwent intensive rehabilitation at Ninewells Hospital in Dundee.
He said: "I didn't want to just survive, I wanted to return to be the person that I was beforehand, so I had to learn to use my hands and arms properly once again."
A year on from leaving hospital, the family continues to thank the NHS workers who saved Prof McIntyre's life.
He and Amanda hope that by sharing their story, it will encourage others to remain cautious in the months ahead as restrictions ease.
"We never wanted to be the record holder and that's certainly not a record anybody would like to have," Prof McIntyre said.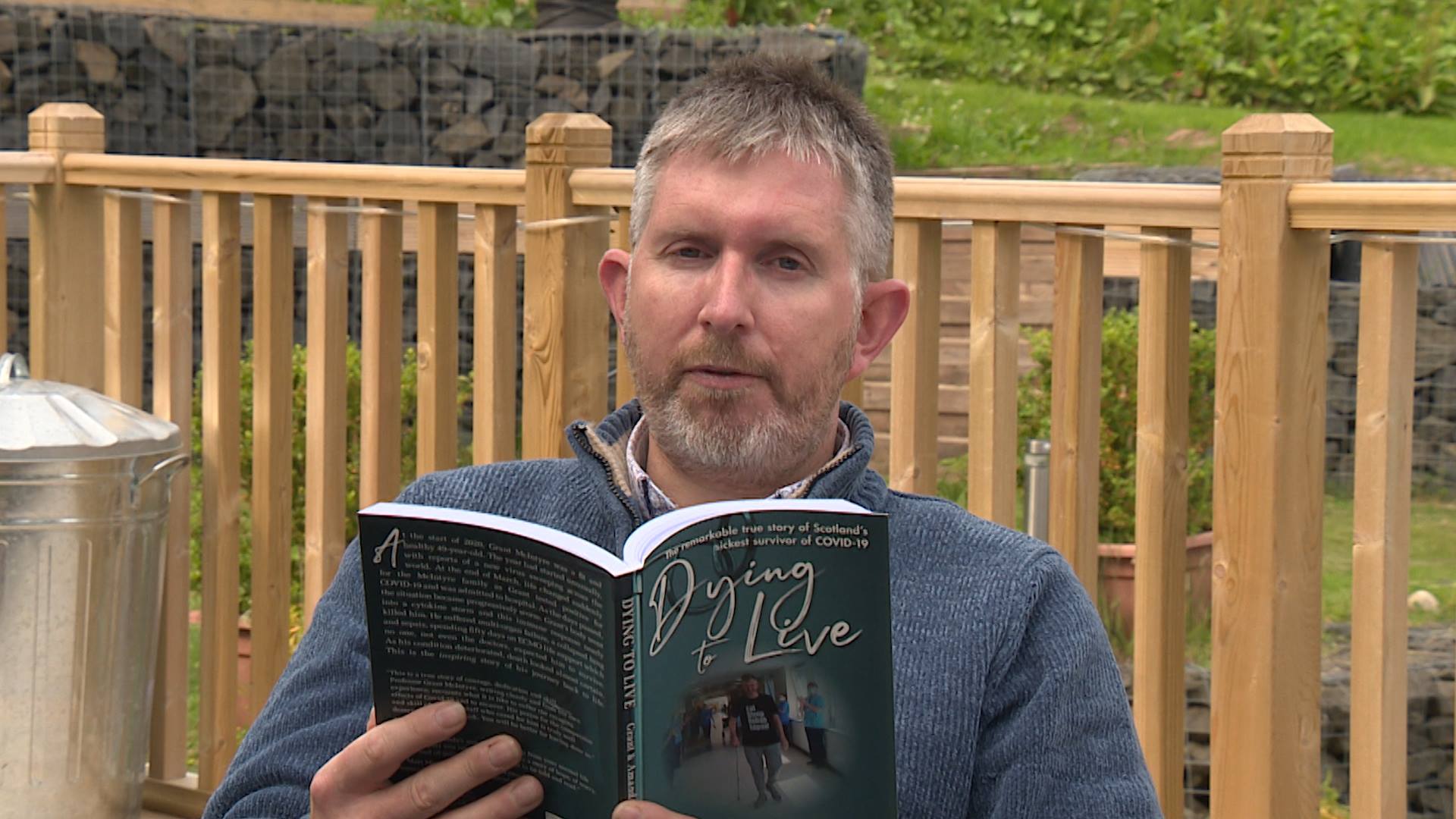 "But by publicising our journey, we would want other people to take Covid much more seriously because of the devastation it's wrecking on the world."
Amanda said putting their story into words had helped them make sense of the last 18 months.
"There was almost a jigsaw puzzle of events which happened and sometimes we'd get them in the wrong order and mixed-up," she said.
"It was a way of actually going through the journey from start to finish and getting the words down on the page that really helped with the healing process."