A 14-year-old boy was forced to go to hospital with third-degree burns after being sold out-of-date sun cream.
Shaun Devenney, from Dundee, was left with "giant" blisters all over his body after his first day on holiday in Cyprus on May 11 – despite being covered in Malibu Kid's Factor 50.
After checking the bottom of the sun cream bottle, Julia, Shaun's mother, discovered that the lotion, which she purchased from the Original Factory Shop in Forfar, was four years out of date.
The youngster was taken to hospital where he was hooked up to antibiotic and fluid drips after being diagnosed with third-degree burns.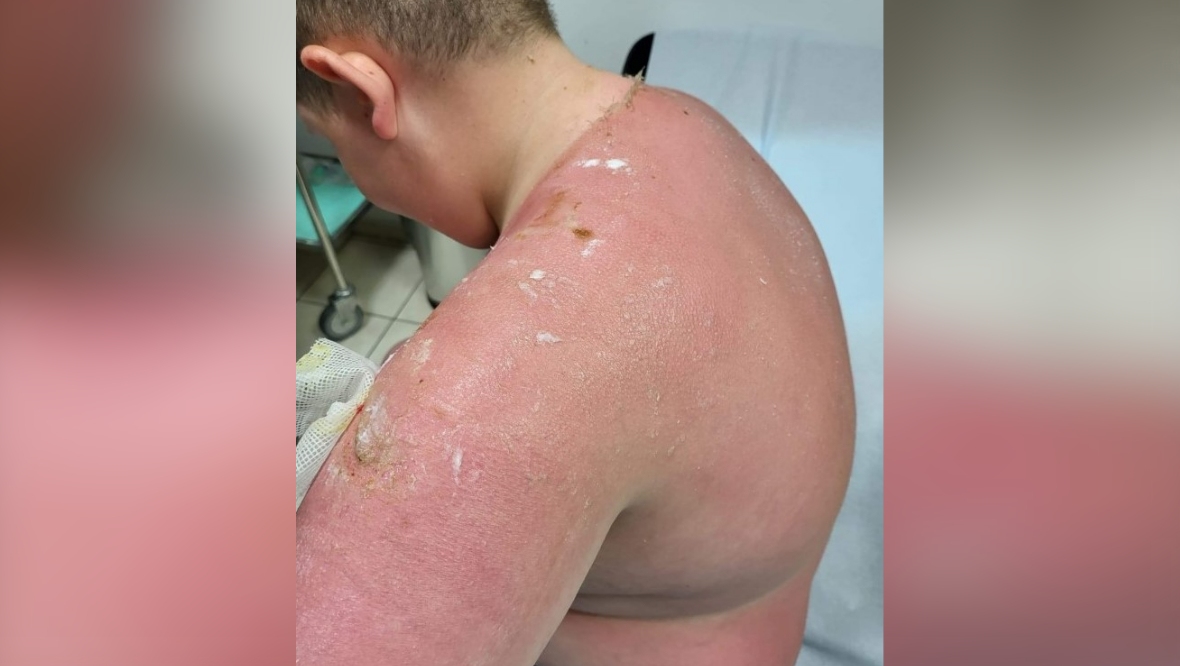 Julia, 51, said that Shaun was "howling with pain" as doctors burst the blisters plastered all over her son's body.
She said: "The first day, it must have been about 24 degrees. He applied Malibu kids factor 50 several times throughout the day.
"I thought the cream looked a bit thin and transparent, but I didn't think anything of it.
"Later that evening, I noticed that he was severely burnt. The next morning, he was covered in giant blisters all over.
"He was howling with pain.
"We went to hospital and the doctors told me it was third-degree burns and hooked him up to anti-biotic drip. All his blisters had to be burst.
"We were ordered to stay inside the rest of the trip and had to make recurring visits to the hospital, our holiday was ruined.
"It was really upsetting to see him in so much agony.
"He will have to live with the mental trauma of what happened, I think he is a bit scared of going out in the sun the now."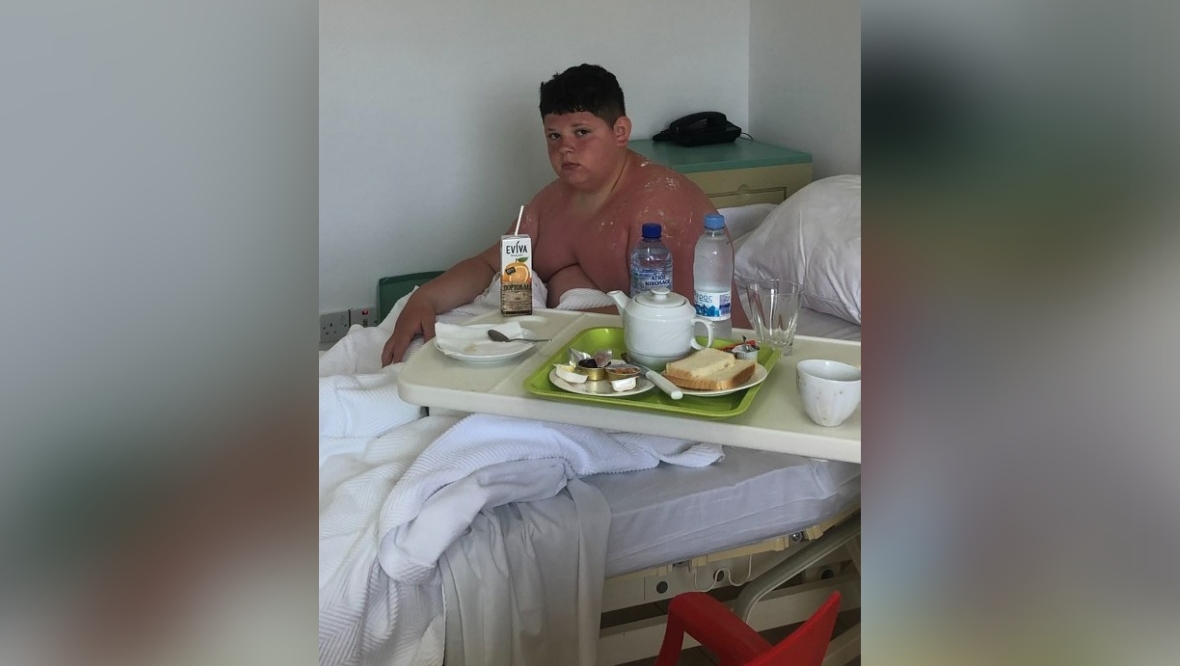 Julia has warned other shoppers to "be aware" when buying holiday supplies – as she thinks stores are selling old stock that has remained from the pandemic.
She added: "I didn't think to check the bottom of the bottle, as I bought it brand new from a store.
"My message to other shoppers would be to be aware. I think that because of Covid, a lot of shops are bringing out old stock that they were unable to sell during the pandemic.
"That was a kid's lotion, so imagine the worst had happened and it had been applied to a baby."
After complaining the head office, Julia got £1,000 and a £250 gift card for her son as compensation from the shop.
A spokesperson from The Original Factory Shop said: "We're so sorry for the distress this has caused Mrs Convery and her child. We've been in close contact with them and have offered them our support and assistance.
"As soon as Mrs Convery highlighted the issue we launched an immediate investigation and have recalled the affected product from sale straight away.
"We have put robust measures in place to ensure this doesn't happen again."