Story by Gianni Marini and Fraser Nicoll
A seaside town in Aberdeenshire has been hit by 13 business closures due to outbreaks of coronavirus in what locals described as a "huge loss".
Stonehaven has been busy with visitors amid the hot and sunny weather but fish and chip shops, hotels and bars have announced they are temporarily closing with staff having to isolate.
The town has a seven-day coronavirus positive rate per 100,000 people of more than double the average of Aberdeenshire, and higher than Aberdeen city.
Stonehaven resident Jane told STV News she was concerned because of how the rise in cases has and will affect local businesses.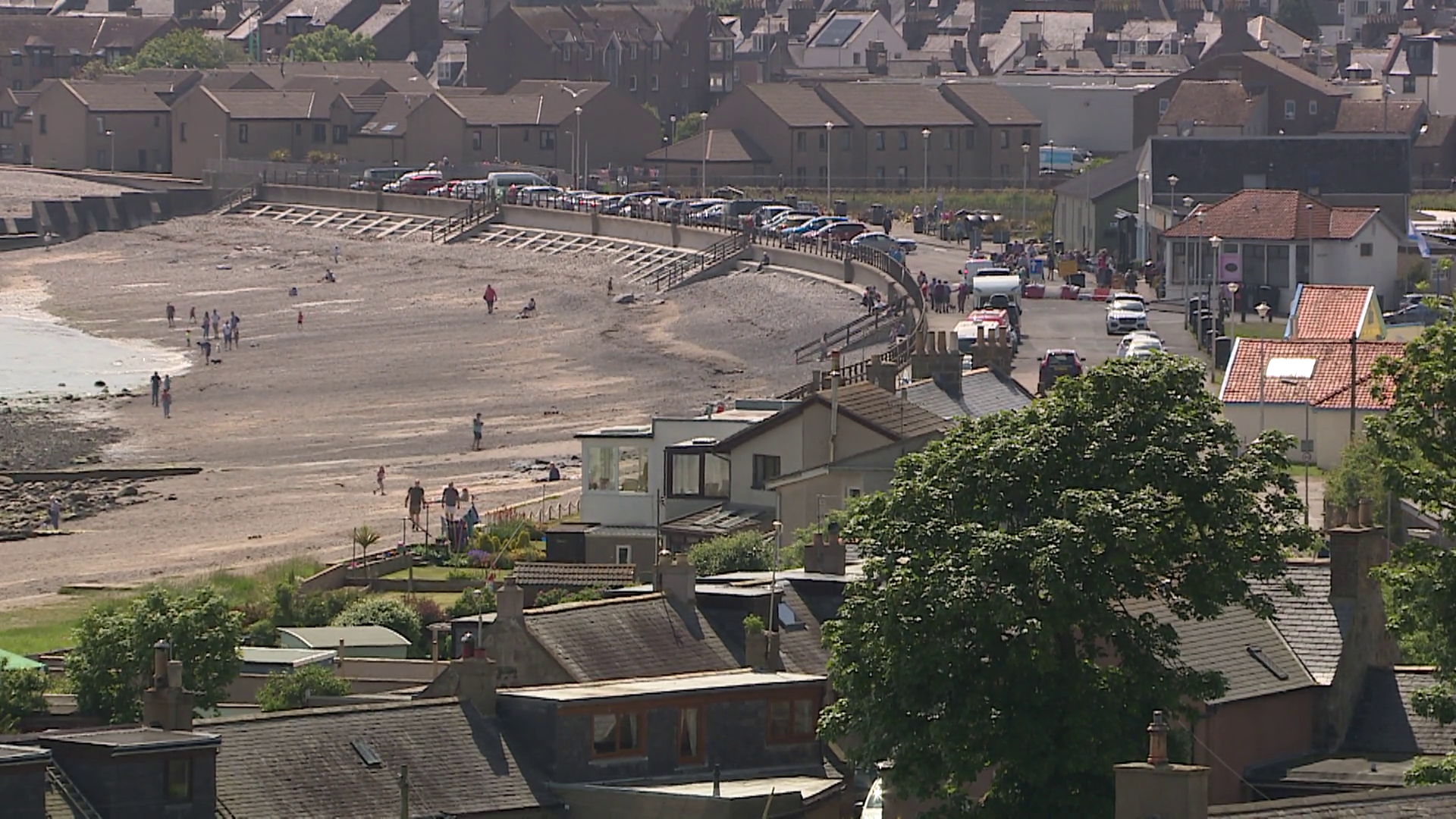 "We've been so busy here but still busy. The holiday season has started. There's about ten or 12 [closures] and I believe the outdoor pool is now closed… so that's a huge loss for Stonehaven," she said.
Fish and chip shops the Carron Fish Bar and The Bay have both had to close, as have the Station and Queens Hotels.
The Shamrock and Thistle coffee shop announced it was shutting on Wednesday amid the Covid-19 outbreak "seemingly spiralling out of control".
The announcement said: "We have taken the decision to close the shop for a week as we feel this is the best course of action for the community to hopefully get this under control.
"Thoughts go out to everyone that has contracted the virus and fingers crossed everyone is ok."
Trouper's Bar said all its staff members were isolating for ten days after one tested positive for the virus on June 23, meaning it will be closed across the weekend.
Calum Richardson, owner of The Bay, started feeling unwell on Tuesday night and became worse on Wednesday morning.
Announcing the closure on the fish and chip shop's Facebook, he said: "I do not want to put anyone at risk until my results are in."
On Thursday afternoon, it was announced he had tested positive for Covid-19 and The Bay would be closed until July 9 with all staff taking PCR tests and close contacts self-isolating.
The Station Hotel closed on June 28 after a member of bar staff tested positive.
A Carron Fish Bar worker contracted the virus and the chippy announced it would close with all staff who worked with the infected person self-isolating. The business said it would reopen on Wednesday, July 7, with all workers being PCR tested before returning to the shop.
Ian Philip, Stonehaven Business Association committee co-chair and watchmaker at jewellers Aly Bali, said the town remained open to visitors and encouraged those from elsewhere to come and enjoy what was on offer while following coronavirus guidelines.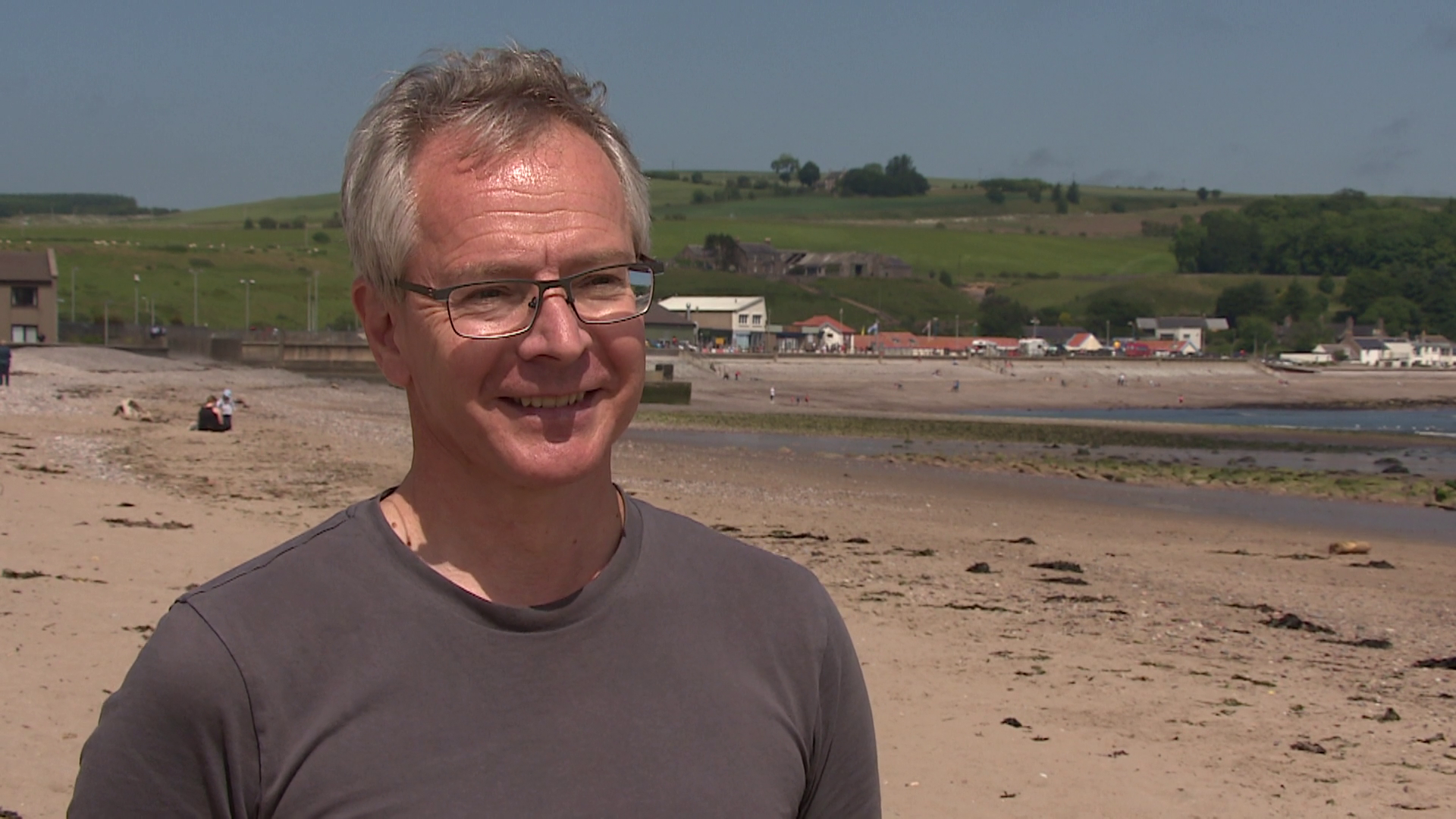 "We've had, obviously, a concern and the increase in numbers are difficult to take on board but we know all the businesses have followed all the guidance and where they have to trace track and isolate they've done all that," he told STV News.
"You've got a fantastic place to come and see and we're always welcoming anyone who wants to come and visit.
"If you do come to one of the shops or businesses, wash your hands, sanitize them, if it's in close proximity to someone that's working, wear a mask. Be sensible and enjoy it."