Three dogs have been living in kennels for nearly two years after their owner failed to collect them.
The trio were checked into Happas Canine Centre in Angus on Christmas Eve in 2018 and have been living there ever since.
Dubbed "Scotland's saddest dogs", the hunt is now on to find a home for Buttons, Zara and Malti.
For the past 19 months the dogs have been cared for by Carron Jenkins at her kennels in Forfar.
Ms Jenkins said: "He came on Christmas Eve and said he was going away for a while and he'd be back in a couple of weeks.
"We thought that's fine, not a problem. And he never came. So I gave him a week's leeway.
"We tried to contact him on his mobile, we didn't get a response, we tried to contact him on his email, didn't get a response."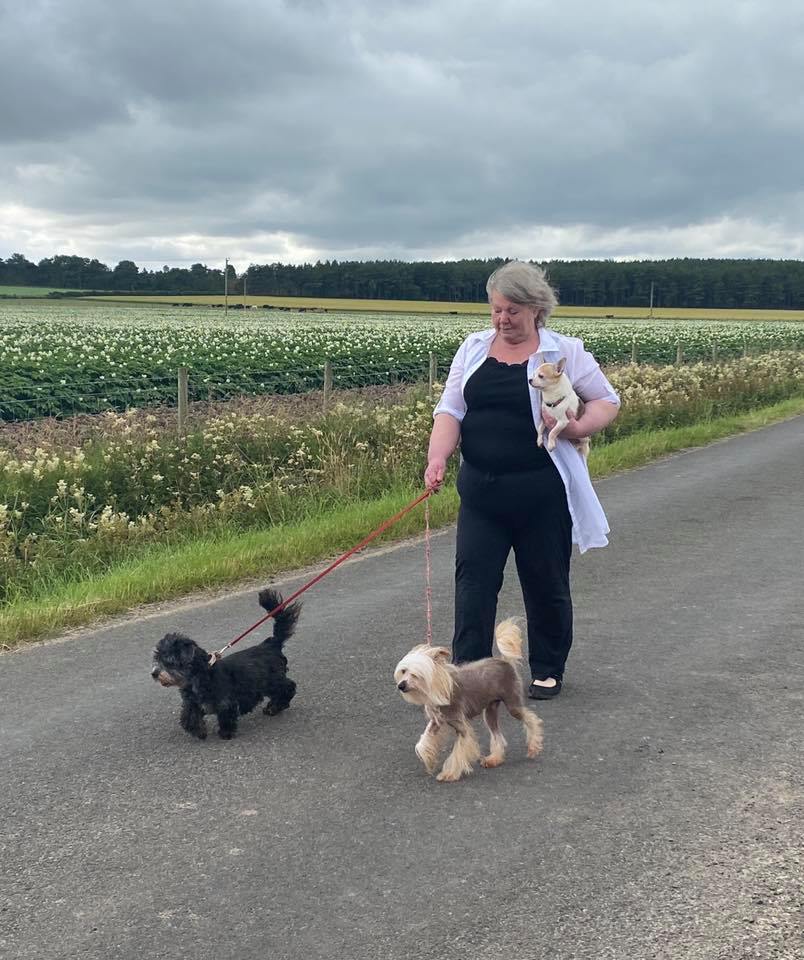 Ms Jenkins and her husband took the Chinese crested, the cross breed and the chihuahua in as their own and say they love them dearly.
But they've also had to pick up a hefty bill for most of their care and upkeep – and feel that for the dogs, it's time for pastures new.
She said: "Buttons is the noisy one of the bunch, Malti is said to be more docile but definitely the boss, and Zara loves running around at breakfast time. Now all three are looking for a new home."
Ms Jenkins wants the dogs housed together as they come as a team.
With both Malti and Zara suffering from health issues, she says it's important they find the right person to look after them.
She said: "I would love somebody to come along and say they're taking the three dogs because they're inseparable.
"They have been together for possibly all their lives. Whatever one does the others will follow.
"It's got to be a special person because you don't know the time you're going to have with them. That's the big issue to be honest."
'The good thing is if they go to a good home, you know they're settled for life then, and that's the most important bit.'

Carron Jenkins
Despite looking after many dogs over the years, the kennels owner says she has a soft spot for the abandoned trio.
She added: "Especially Buttons. He wants love all the time. The others are a bit more independent, but he likes his cuddles.
"They're like cartoon characters. They're loveable…there's not a nasty bone between them. We do have a few disputes between Buttons and Malti, because Malti stands on him."
As the search for a new owner for the dogs continues, a fundraising page has been set up to help with some of their medical costs.
Ms Jenkins says she's rehoming them with a heavy heart, but hopes they'll be happy.
She said: "It's sad because you've been working with them for so long. They've been with us and they're kind of like our dogs in a way. But yes we will miss them lot.
"If I walk away, they follow me, so I think whoever got them would have the same bond.
"But the good thing is if they go to a good home, you know they're settled for life then, and that's the most important bit."
STV News is now on WhatsApp
Get all the latest news from around the country
Follow STV News
Follow STV News on WhatsApp
Scan the QR code on your mobile device for all the latest news from around the country