It's 30 years since Kathleen McKinnon made the long walk from her home in Dundee to stand on a freezing picket line.
She was fighting for her job in what's regarded as the last great workers' strike of the 20th century in Scotland.
Kathleen was one of 343 workers sacked and replaced by Timex during a dispute which captured national attention.
Axed staff would rage at their replacements at the factory gates and clashed with police.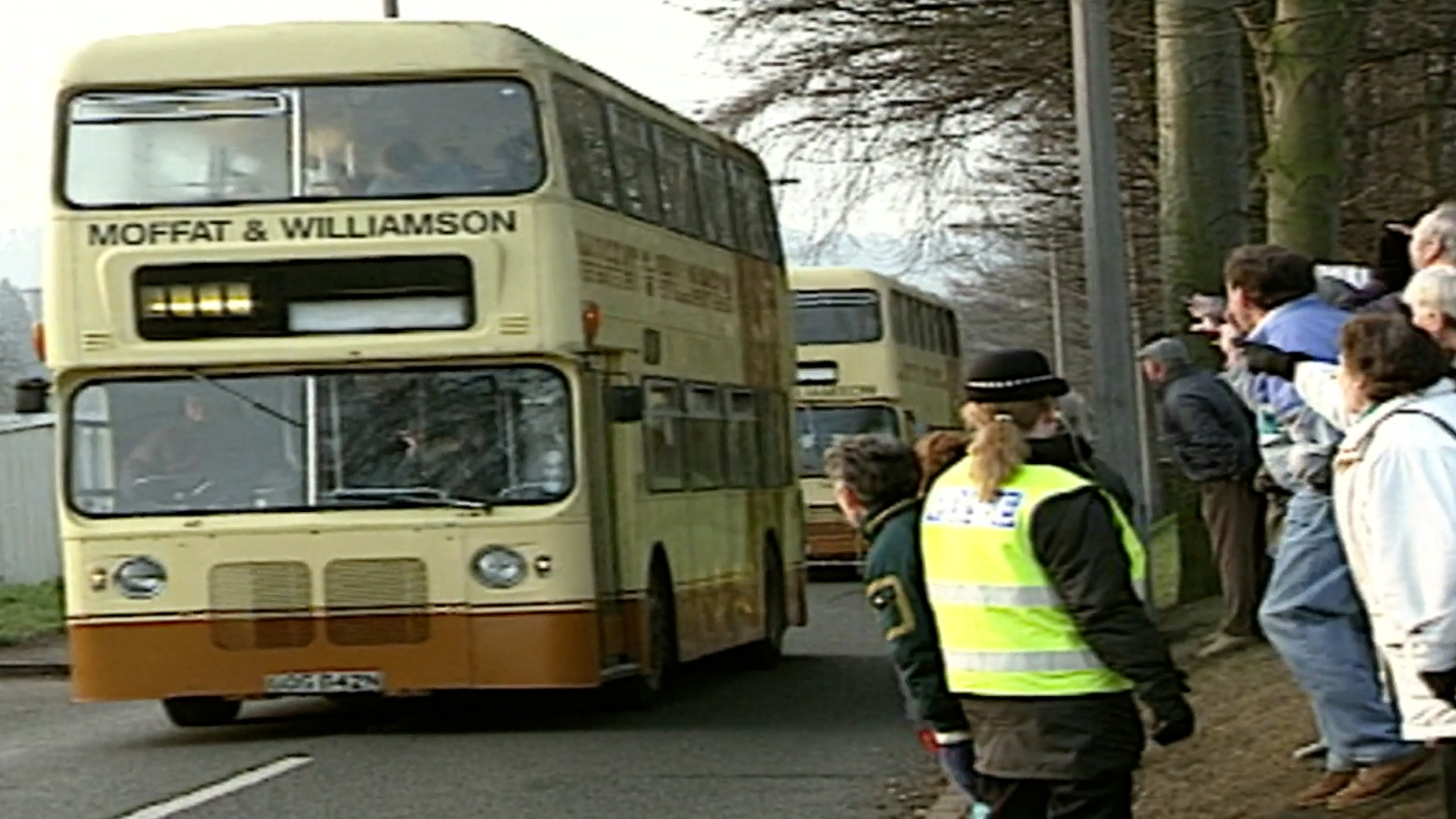 "We were pushed away to let a bus [carrying new staff] come in – that was soul destroying," Kathleen told STV's Scotland Tonight.
"Nobody wanted any conflict, but you're standing on the picket line for your job and somebody else is doing it."
'You're not going in'
The dispute began when Timex, which had moved from making watches to electronics at the Dundee factory, proposed layoffs just before Christmas 1992.
That was rejected by the workforce and a strike was called by the Amalgamated Engineering and Electrical Union (AEEU), starting on January 29, 1993.
Staff agreed to return after a three-week walkout, but by then they had been sacked and replaced.
Charlie Malone, who chaired the strike committee, believes it was always the company's intention to take on the workers.
"I led the return to work on the Monday, but we were met by three lines of police on the gates, and they said 'you're not going in'," Charlie said.
"The company effectively took industrial action against us. Some people call it the Timex strike, but the Timex strike had concluded.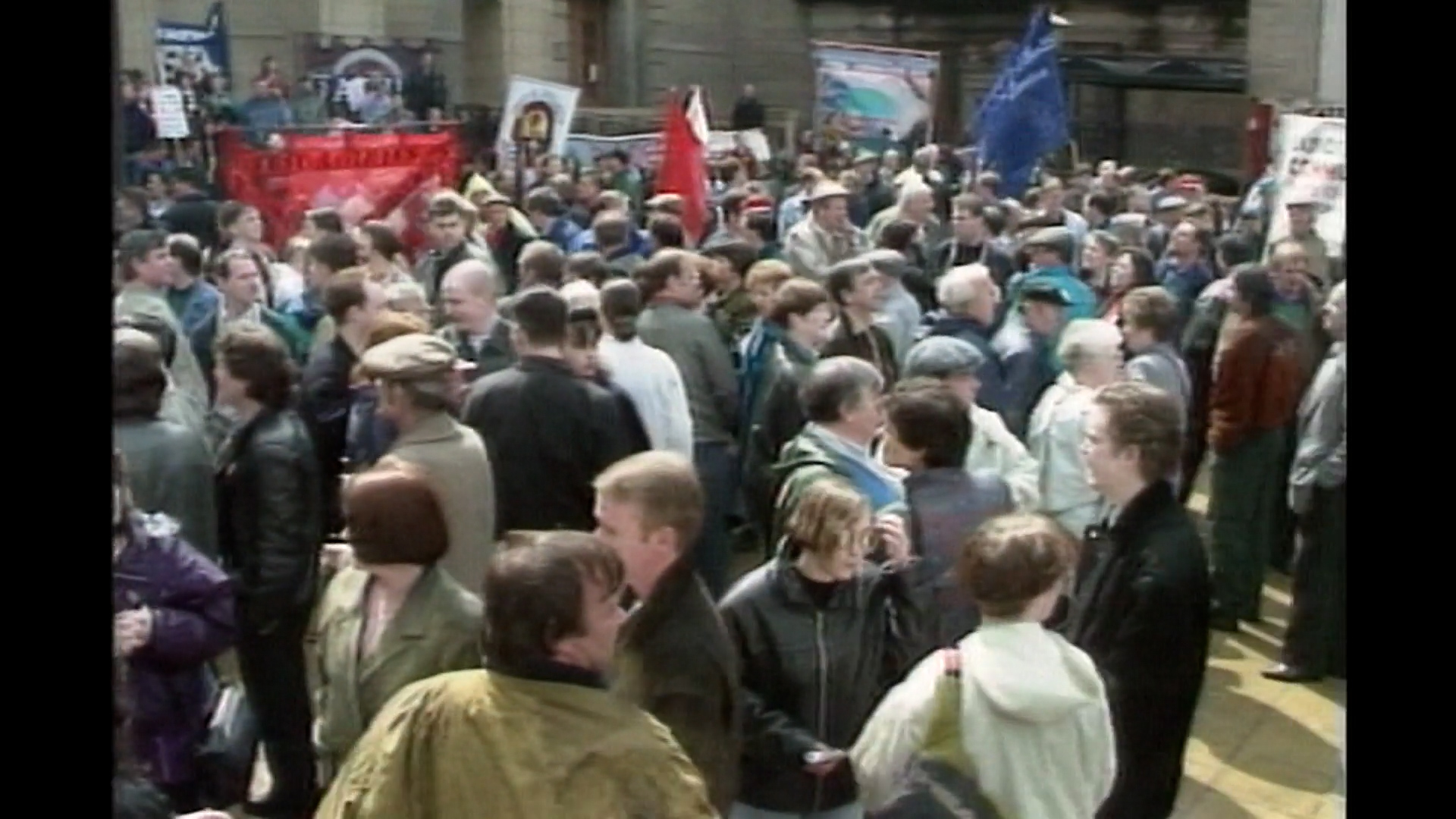 "This was industrial action by an employer against their employees, and we've seen that tactic used in a number of cases recently, where they just sack the entire workforce and hire cheaper labour to come in."
As the dispute intensified in Dundee, its momentum spread throughout the UK and the workers were joined by supporters and action groups.
Big names of socialist politics and the trade union movement got involved, such as Tommy Sheridan, who'd raised his profile during the poll tax protests. Cameras caught him being dragged away from the demonstrations by police.
The clashes were particularly intense on Monday mornings as the replacement workers arrived to be met by angry crowds.
Police officers were tasked with fending off the furious protesters, who shouted "scab" at those they felt had taken their jobs.
"We saw policing getting much, much more robust," recalled Charlie.
"You've got people who are in their 40s, 50s, 60s, never done a thing wrong in their lives, suddenly getting confronted by banks of police officers as they attempt to return to work.
"We had to learn very quickly that people will only go back to work if they can't afford to live, so we went to speak at conferences and trade union branches to raise money for basics.
"As the strike progressed, we were able to give people a reasonable amount of money to survive on, but it was really tough, and it seemed to rain every day."
'Fight against injustice'
School teacher Mary McGregor sympathised with the workers' cause and joined the Timex Support Group.
"We collected money in the streets, we raised awareness, we helped to organise demonstrations, we collected at football matches," she said.
"It started in a factory in Dundee, but this fight against a real injustice spread across the UK and beyond.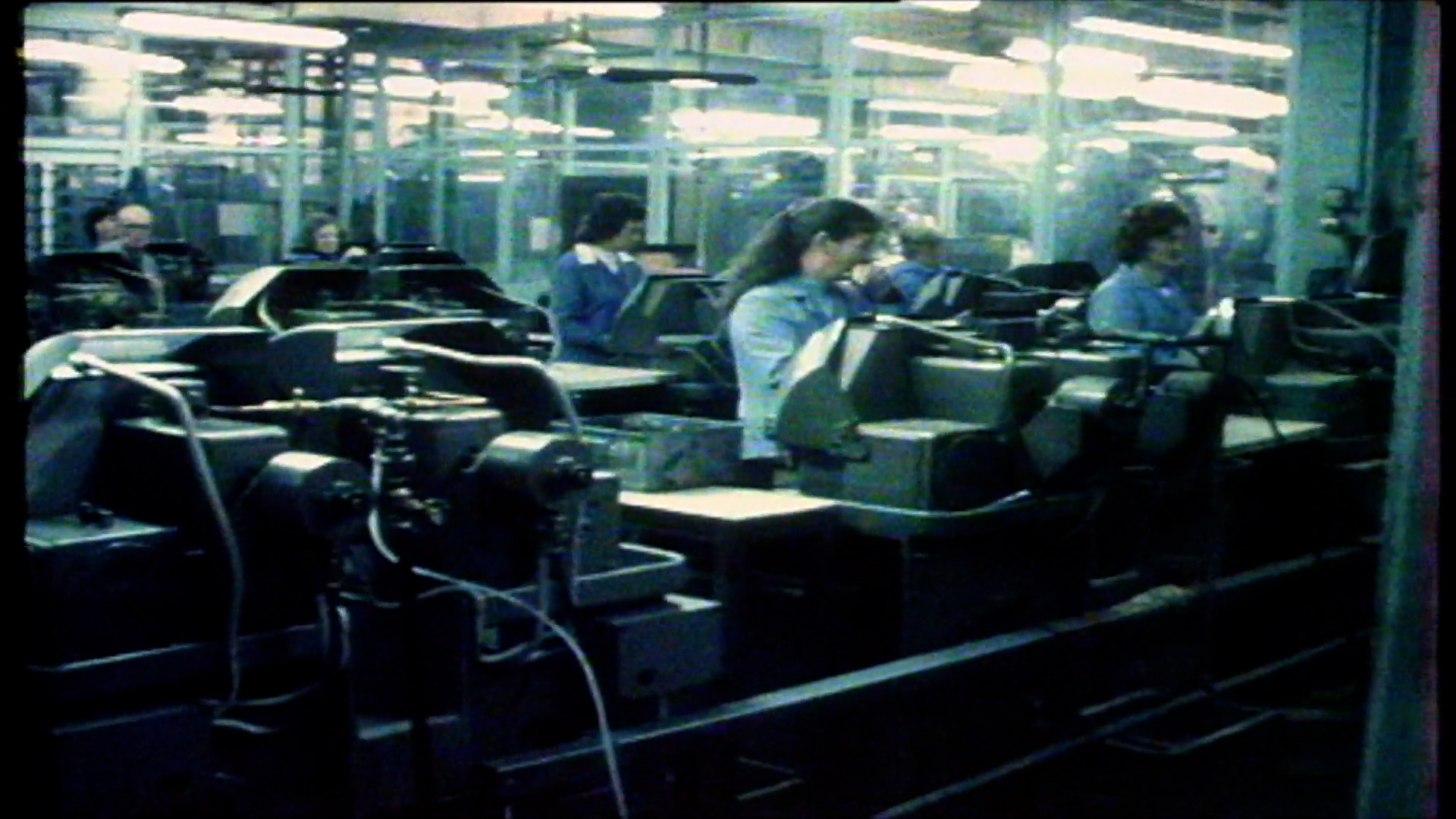 "The bulk of these workers were women, they had families, and the press at the time were very keen to portray the picket line as a macho place of violence and disruption – militants all trying to cause trouble.
"But these were ordinary women determined to fight for their livelihoods."
Major employer
Timex arrived in Dundee just after the Second World War and became a major employer, providing more than 6000 jobs in its heyday in the mid-1970s.
But industrial relations were often rocky. In 1983, the workers fought the company over compulsory redundances at its factory in Milton of Craigie.
They took part in a sit-in, emerging victorious after a six-week occupation led by union convener Gordon Samson, now 81.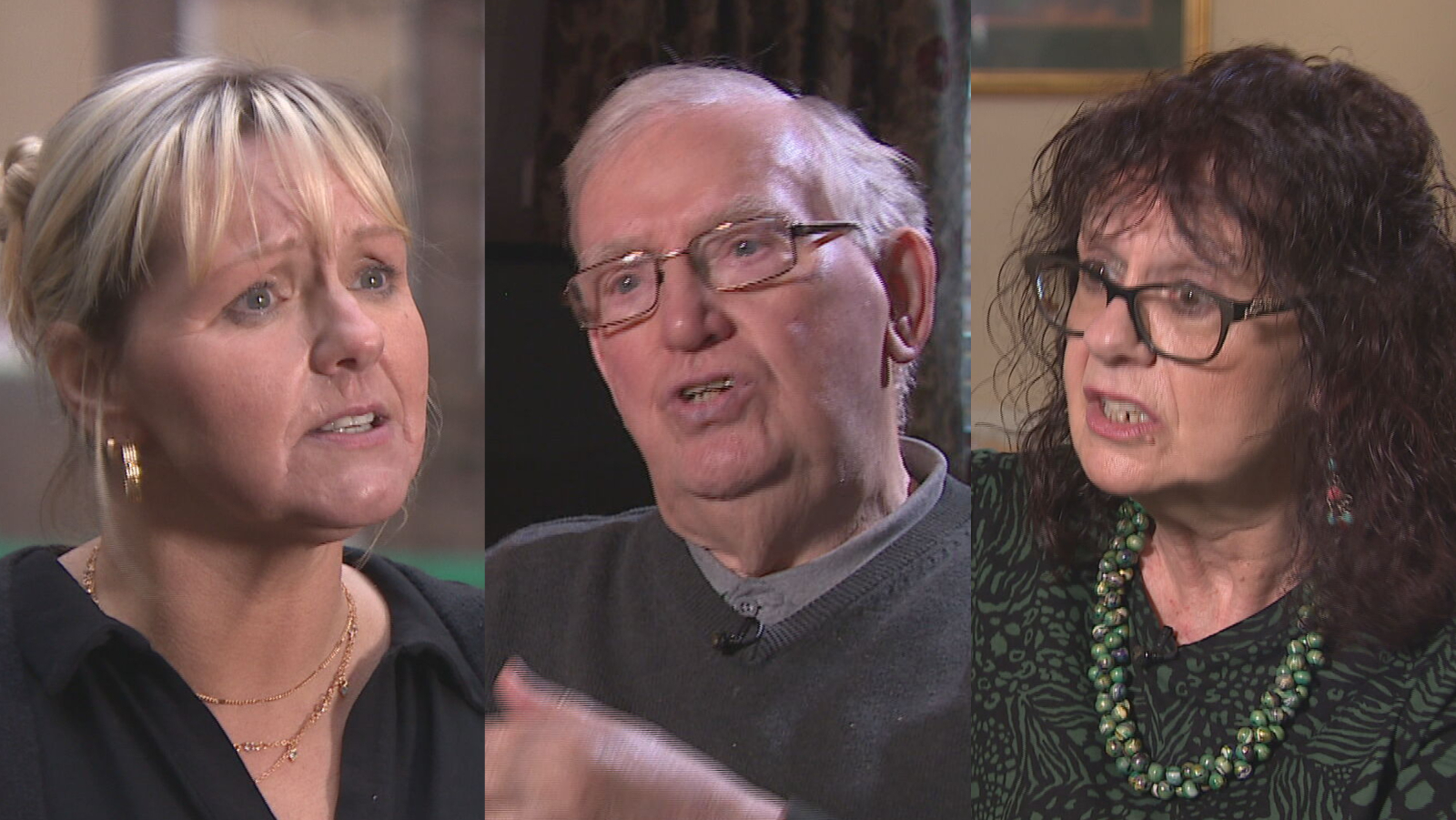 "We stopped the compulsory redundancies and people still had the opportunity to work," he said.
"If they started to leave, it was their own choice and there were still packages available for them.
"That's been Timex all round, they didn't want to negotiate, they didn't have a partnership, we had to fight for everything."
Many of those involved in the Timex dispute see parallels with public-sector strikes taking place across the UK today.
"I think the legacy is probably being written now, in that the employers and the government are deciding to take on trade unions," said Charlie.
"They think it is our duty to get poorer yet provide a greater service.
"I think it's obscene because, as with Timex, when the going got tough, the company was asking to cut our wages and conditions.
"We were having to pay for the strategic errors of the company and that wasn't fair."
'David and Goliath'
Timex called time on Dundee in June 1993 and the factory closed two months later.
A hugely significant chapter for industrial relations in the UK remains part of Dundee's culture and folklore
"If you look at the history of Timex Dundee, you have to recognise that Timex was good for Dundee, but Dundee was very good to Timex," said Gordon.
And three decades on, Kathleen remains proud of those who stood on the picket lines.
"It was similar to David and Goliath," she said.
"We were showing that, even though we're a small body of people, standing up for the right thing is always the right thing to do.
"I'm so proud of the fight everyone gave because it wasn't easy.
"We deserved to fight for our jobs and the strength of the women at Timex was unwavering, I'm very proud of them."
Scotland Tonight is on STV and the STV Player on Thursday, January 26 at 8.30pm.