Chris Dawson lost his business, his home and his marriage because the Post Office wrongly accused him of stealing £17,500.
He was one of more than 70 Scots victims of "the most widespread miscarriage of justice in UK history".
Hundreds of sub-postmasters' lives were turned upside down when faulty accounting software called Horizon made it look like there were shortfalls in their takings.
Some ended up in prison, while others like 48-year-old Mr Dawson, who ran a post office in Pitlochry, lost everything.
"When the auditor came out [in 2010], they identified the shortfall and I was immediately suspended," he told Scotland Tonight. "I was informed that two investigators would come to my house to ask me questions."
They searched through his drawers and personal belongings while his family was in the house.
"Two big burly man in black suits arrived," Mr Dawson recalled. "From the start, [they were] extremely intimidating, almost threatening. I was denied my right to a lawyer.
"It was not a case of 'okay, how can we help you here?'. There was no investigation, it was an interrogation. It was just 'you took this money, where is it?'."
A public inquiry, which opened in London earlier this year, is hearing two days of evidence in Glasgow.
Meanwhile, 73 potential victims in Scotland have received letters from the Scottish Criminal Cases Review Commission, which is currently investigating eight cases.
Wife of 'that guy'
"I tried battling on for a number of months," Mr Dawson said. "But I eventually had to declare myself bankrupt. We lost the house. Everything just fell apart. And because of my bankruptcy, I wasn't able to work for a long time.
"I went into quite a bad depression and felt like the local pariah. Everybody was thinking 'you're that guy that stole from the post office'. When you are up against an institution that's over 300 years old, you don't stand a chance.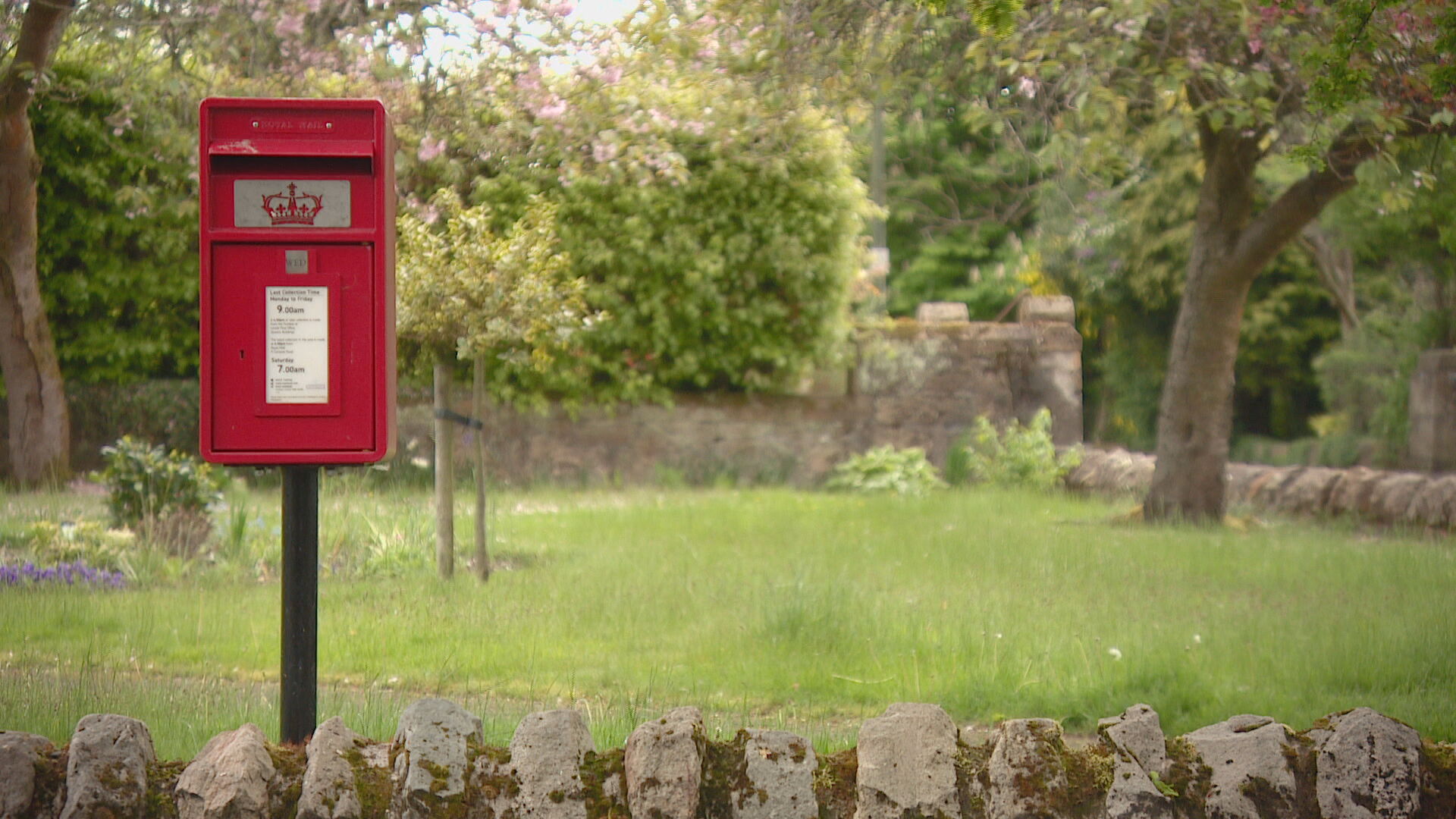 "The thought of walking around town terrified me, absolutely terrified me. I thought people were talking about me all the time."
Not only did Mr Dawson lose his job, car, home and reputation – but the false claims also cost him his wife.
"I don't think that any marriage, no matter how strong, could have survived the amount of stress," he said.
"It wasn't just me under suspicion. Even though my wife at the time didn't have anything to do with the day-to-day running, she was still the wife of 'that guy'.
What went wrong?
The Horizon software was first rolled out in post offices in 1999 and was used for tasks such as accounting and stocktaking.
From an early stage, it appeared to have significant bugs, which could cause figures to be substantially misreported.
After Horizon showed cash shortfalls at branches, sub-postmasters were held responsible for the missing money because they had sole control of the accounts.
Although 72 have since had their name cleared, many have not yet received compensation.
A Post Office spokesperson said: "The Post Office is sincerely sorry for the impact of the Horizon scandal on the lives of victims and their families and we are in no doubt about the human cost.
"The inquiry's hearings enable many of those who were most deeply affected by Post Office's past failings to voice their experiences and their testimonies must and will ensure all lessons are learned so that such events can never happen again.
"In addressing the past, our first priority is that full, fair and final compensation is provided and we are making good progress."
Scotland Tonight is on STV and the STV Player at 8.30pm on Thursday, May 12.