Montrose Golf Club has already faced the impact of climate change – and it's only getting worse.
The fifth oldest course in the world is "disappearing" at an alarming rate due to coastal erosion caused by rising sea levels and an increase in storms.
"We lost a metre in the 1970s and 80s," says former chairman John Adams. "We're now looking at two or three metres a year, it just keeps going."
Mr Adams works closely with Dynamic Coast, a group that surveys the impact of climate change in Scotland.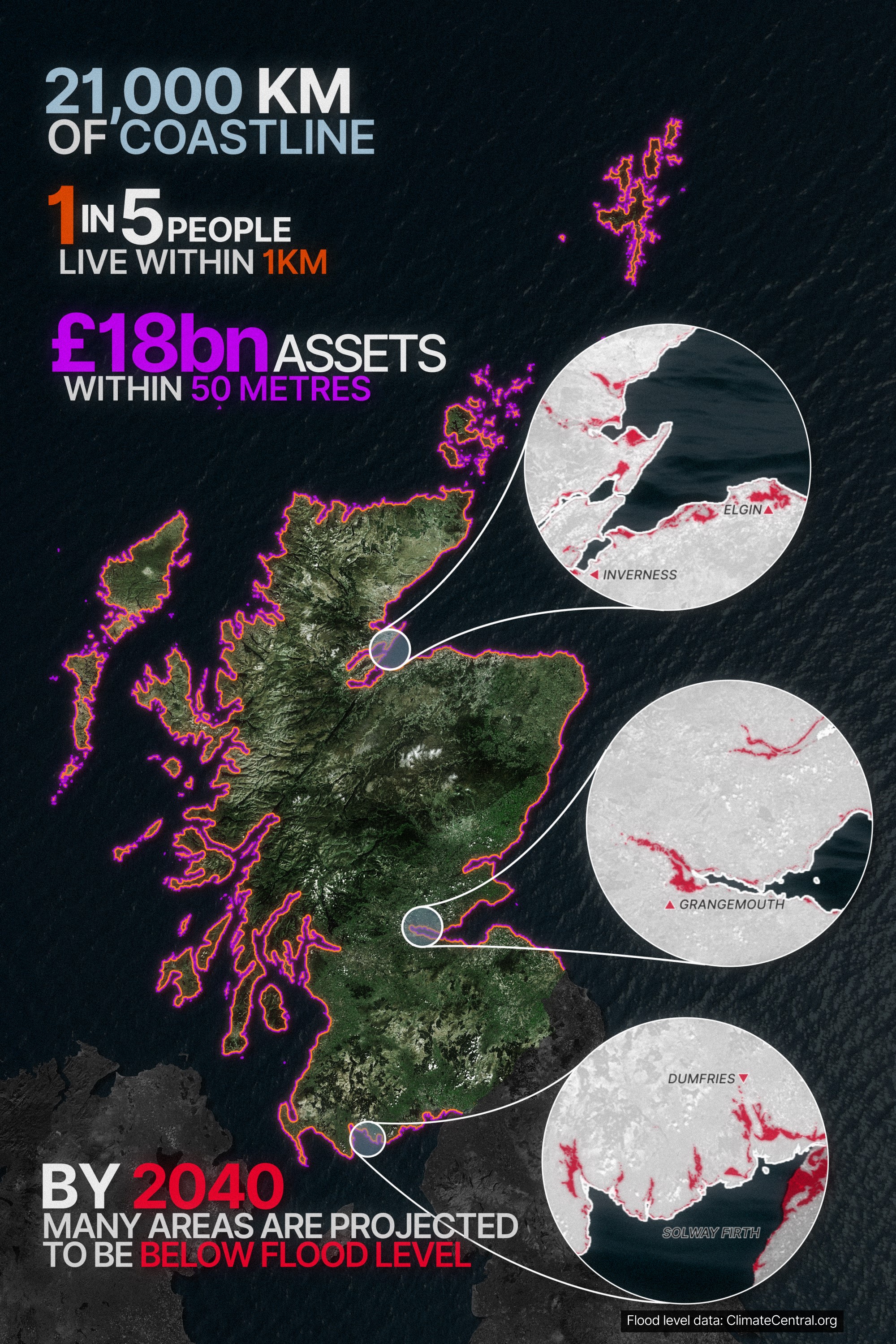 "This is the most examined coastline in Scotland," he tells STV's Scotland Tonight. "But nothing has been done. There's been no cash spent other than moving the rocks from one point to another.
"We're about to spend £250,000 on a project, but it's not big enough. We need to really, really invest and just get on with something."
Mr Adams claimed the Scottish Government and Angus Council aren't doing enough to fix the problem. He's terrified that if a big storm and high-tide swell rolled towards Montrose, it would leave the entire town at risk of flooding.
He believes one of the solutions could be a technique called 'rock armour', which sees large boulders interlocked together to form protective structures.
"Rock armour can fix it in a heartbeat," he says. "Or we can go sustainable and put something offshore to stop the waves from hitting the beach, which would be my preference.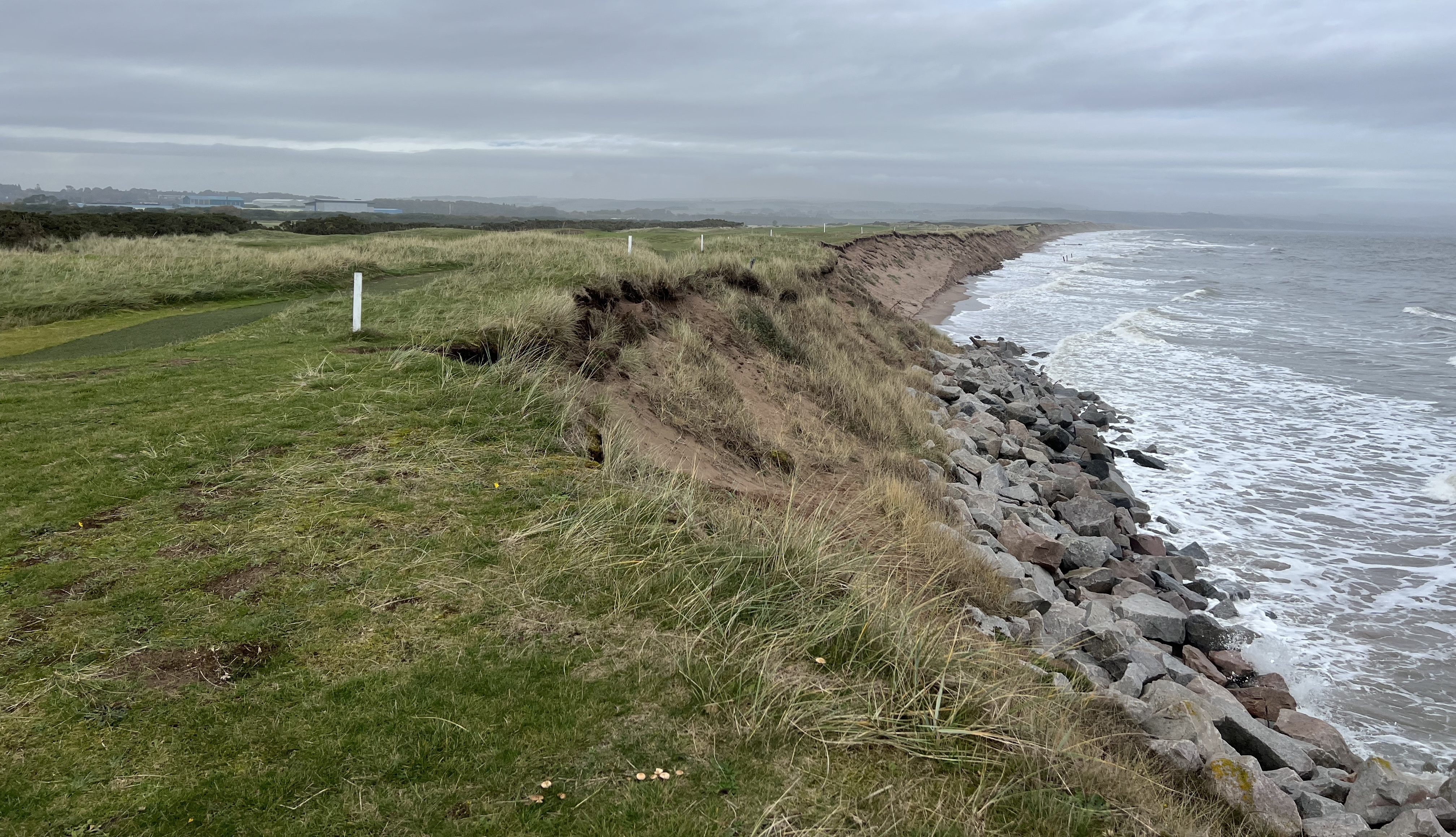 "It would give us an island offshore where you can have bird life, and we can use the spoil from the Montrose Port Authority to re-charge it.'
Angus Council said various coastal management methods had been deployed.
A spokesperson said: "Various recognised coastal management methods have been deployed along the Montrose coastline including the relocation of historical rock strong points.
"These methods have assisted in reducing the pace of the erosion, however far more significant works and associated funding are required.
"Angus Council has worked closely with the club for a considerable number of years through various measures to realign the golf course and the implementation of coastal management methods."
The Scottish Government said it was "important we work together" to plan for coastal changes.
A spokesperson said: "In our Programme for Government 2020, we announced a new £11.7m capital budget over four years for coastal change adaptation, starting in 2022-23.
"Through our Dynamic Coast project, we have worked closely with Angus Council to develop a coastal change adaptation plan for Montrose Bay, helping the council to identify the best long-term solution to protect the sand dunes and help the community adapt to climate change."
'Under water by 2040'
According to Climate Central, an organisation run by scientists and journalists who specialise in climate change, many areas along the Scottish coastline are expected to be under water by 2040.
Alloa, Airth and Bo'ness are at high risk of flooding, along with most of the areas along the north-east and north-west coasts.
Scotland has around 13,000 miles of coastline, with one in five people living within half a mile of the coast.
There are also £18bn worth of assets such as buildings and infrastructure that lie within 50m of the shoreline, the vast majority of which are vulnerable to coastal erosion and flooding.
'Farmers not to blame'
From the coast to the countryside, Scotland's farms will also be massively affected by climate change, if they aren't already.
Iain Wilson runs a 2,000-acre arable and livestock farm in Aberdeenshire, which he describes as being at the "coalface of climate change".
'It seems to be either too wet, too dry, too hot or too cold," he says. "Those extremes put too much luck in the job. You lay all your cards, you get all your ducks in a line, and along comes mother nature and ruins all your good plans."
Mr Wilson says he's sick of farmers being targeted by climate change activists.
"Livestock and cattle farmers always seem to get targeted, yet we have a proportion of our farm that's fit for nothing but livestock farming," he says. "If I could grow crops and vegetables on it, I would."
His views are supported by climate change scientist, Professor Dave Reay, from the Edinburgh Climate Change Institute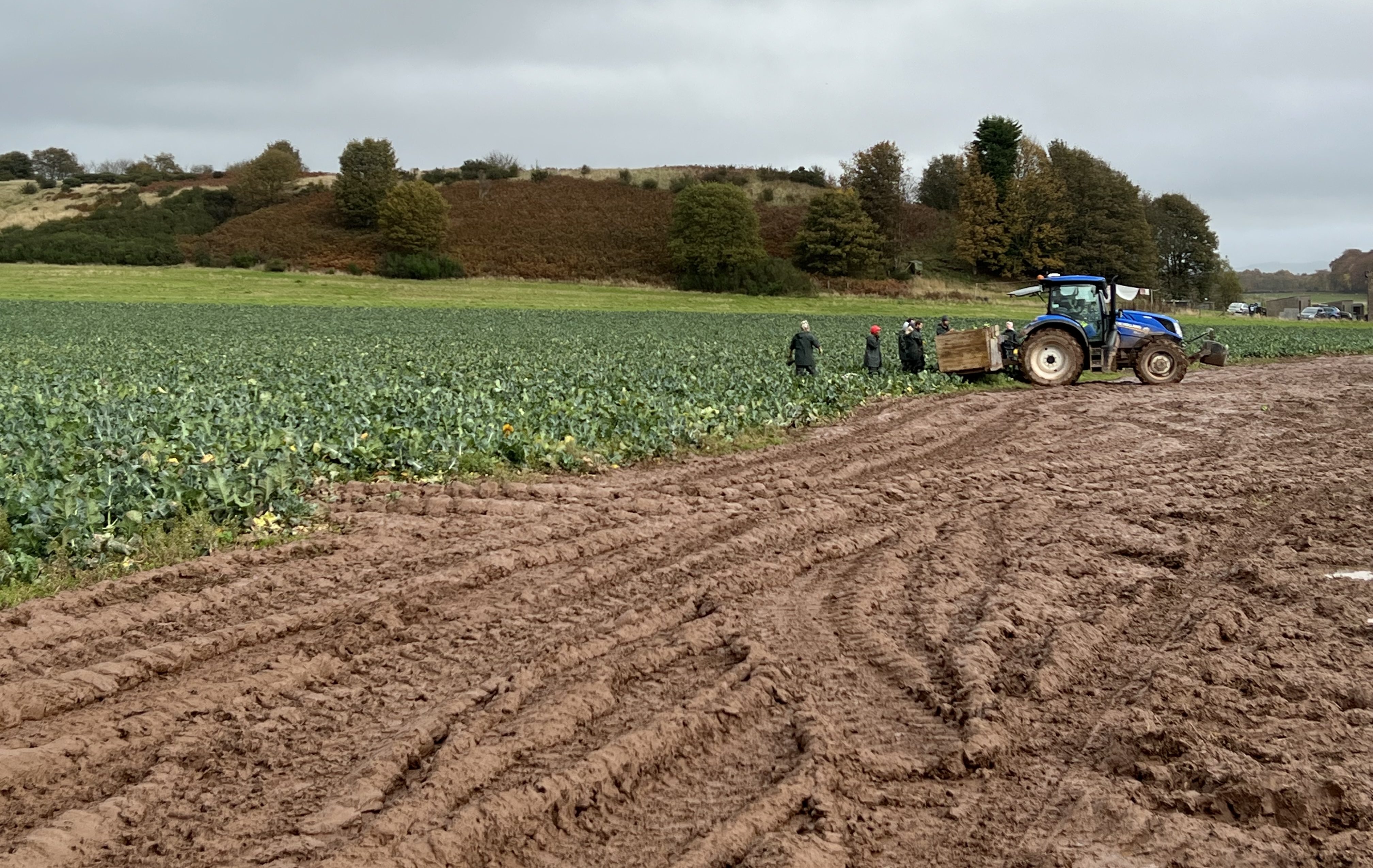 "I'm sick of that narrative as well," he says. "Farmers are the custodians of our land in Scotland, and they are in the teeth of climate change already in terms of the impact.
"They understand better than most people how important it is to transition to net zero.
"The biggest, most acute risk and impact that we're seeing from climate change is on our farmers.
"We saw this summer those high temperatures. In the east, we have some of the best potato farmers and growers in the world, but the conditions are going to become untenable irrigation and big water supplies.
"That sector is one where climate resilience is already front of people's minds."
Scotland Tonight is on STV and the STV Player at 8.30pm on Thursday, November 17.