Scots have been basking in the heat as Scotland recorded its hottest day of the year on Sunday.
The Met Office said that by 2pm, the mercury reached 27.3C in Aboyne, which sits on the edge of the Highlands in Aberdeenshire. 
However the temperature rose even further in Fife with the Met Office recording 28.9C in the area.
Aboyne also recorded Scotland's previous hottest day of 2022 in June, when temperatures hit a high of 24.3C in the village.
It comes as three-day music festival TRNSMT comes to a close on Sunday, with revellers enjoying the warm weather.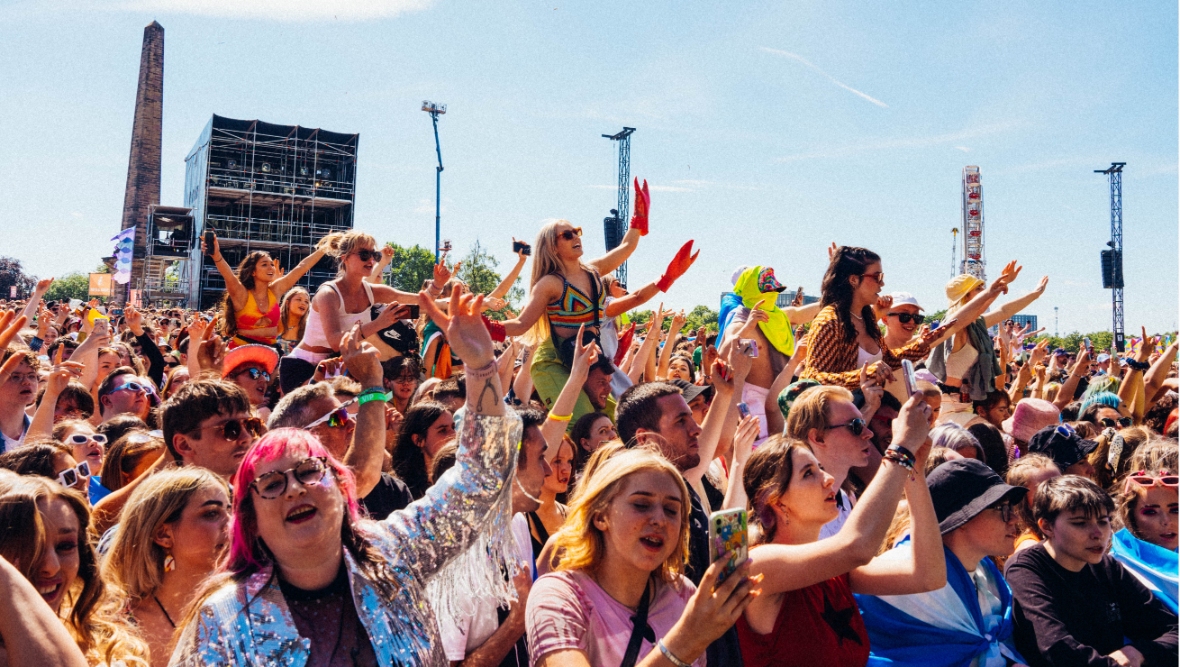 Organisers urged festival goers to "keep hydrated" and added that TRNSMT had "increased the number of water stations on site".
A spokesperson added: "Welfare staff are positioned throughout the festival to support anyone who feels unwell.
"Festival goers are encouraged to bring sun cream and a soft water bottle to refill around the venue."
Earlier this week, STV meteorologist Sean Batty said that Scotland could see high temperatures across parts of the country.
Moving into Monday, temperatures could go even higher as a surge of warm air moves north.
Sean added that the previous Scottish record of 33C could be broken if a long southerly flow were to develop in the coming weeks.
He said: "Embrace the sunshine when you've got it, but remember the sunburn risk is still very high and burn time will be down to around 20 minutes."