A teenager who used photography to document her recovery after suffering a stroke at the age of just 14 says she hopes her award-winning work can inspire other young people affected by the condition.
Brenna Collie was only 14 when she became unwell while in her bedroom.
The 17-year-old has now been named Young Photographer of the Year in the Scottish Portrait Awards, for her striking image, Trapped.
"I remember lying in a hospital bed surrounded by doctors shining lights into my eyes," the teen told STV News.
"I felt trapped because I couldn't get myself out of that situation. I was kind of trapped in my mind and body.
"It happened very suddenly. I went from one day being able to play hockey, to the next day, not being able to move."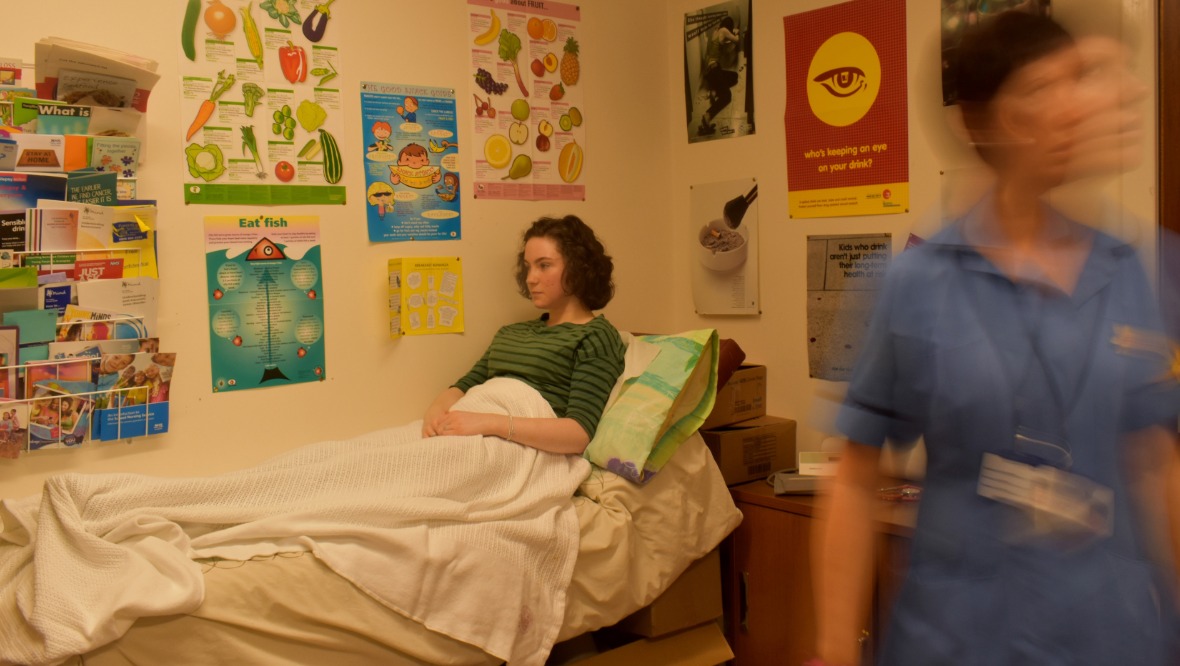 The teen was at home in Strichen, Aberdeenshire, when she became unwell.
She said: "I had actually had a bug the night before. The next day I stayed home from school. I noticed my vision was blurry, but just thought I wasn't feeling well.
"I got a message on my phone, but my left hand dropped it. I thought, that's not quite right.
"I stood up and I realised in that moment I couldn't actually walk. I managed to get through to my mum's room and said 'mum, I think I'm having a stroke'.
"Things moved very fast from there."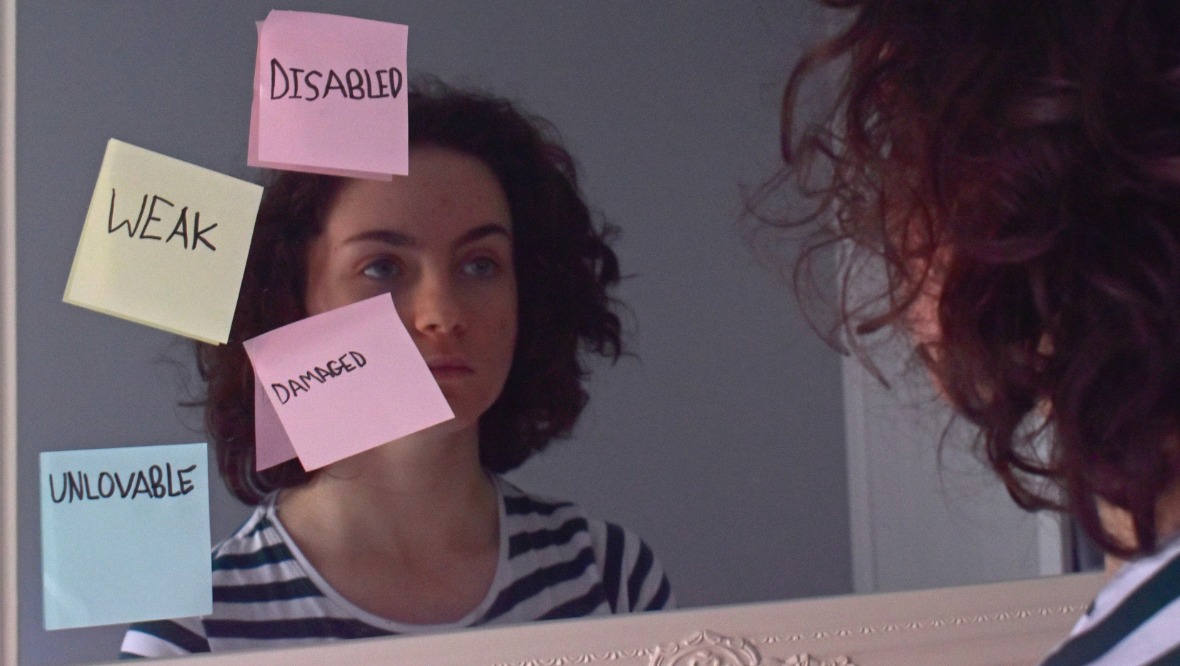 The teen was taken by ambulance to Aberdeen Royal Infirmary, then flown to hospital in Edinburgh.
She was released after seven weeks. Months of physiotherapy followed.
She said: "I had a very negative body image for a very long time.
"My self-esteem sort of plummeted. It was because of how fast everything happened.
"You search for reasons why this would have happened to you. I couldn't find one, so I kind of made one, in the sense that I wanted to raise awareness of childhood stroke in any way I could."
She has since made a good recovery.
The teen added: "I'm very lucky in the sense that I've got my hands back. I do still have some weakness and I wear a splint because I have drop-foot.
"I can't do things like hockey and swimming, because it puts me at risk of having another stroke.
"But I've returned to my archery and I cycle and go to the gym."
The teen says her family has provided invaluable support over the past three years, particularly her mum, Kathleen.
She said: "It's quite hard because you think, 'oh gosh she actually had to go through all that'.
"But at the end of the day she's come out of it and she's able to take a positive aspect and wants to share her experience, which I'm so proud about."
Around 400 children and young people in the UK are known to have strokes every year.
Experts say it's crucial to recognise the early signs in people of all ages.
Andrea Cail, director of Stroke Association Scotland, said: "There will be a weakness, which is usually seen in the face, or one half of the face might drop.
"There could be a weakness in the leg. Speech could become slurred.
"If those signs are present, then it's time to call 999 and treat it as an emergency."
The schoolgirl says she hopes her experience will help others.
She added: "This wouldn't be something that you would think would happen to a 30-year-old, let alone a 14-year-old.
"It sounds very clichéd but things really do get better. Because I'm doing things now I never thought I'd get to do. And I realise how incredibly lucky I am."