After ten months of welcoming tight lines, the salmon fishing season is over for another year.
It's been a successful one at Cargill in Perthshire, with anglers landing hundreds of fish since the season launched back in January.
David Godfrey, ghillie on the Cargill Beat of the River Tay, told STV News: "We're certainly up on our last five years and we're up on our five-year average.
"We landed just over 300 salmon this year, which was good.
"A good quality of salmon as well – decent sized fish all in the sort of 15 to 16, 17, 18lb range, really good breeding stock.
"And the catches were good. Our best day was 21 salmon. We hooked over 40 that day, and yeah, we've had a lot of happy anglers."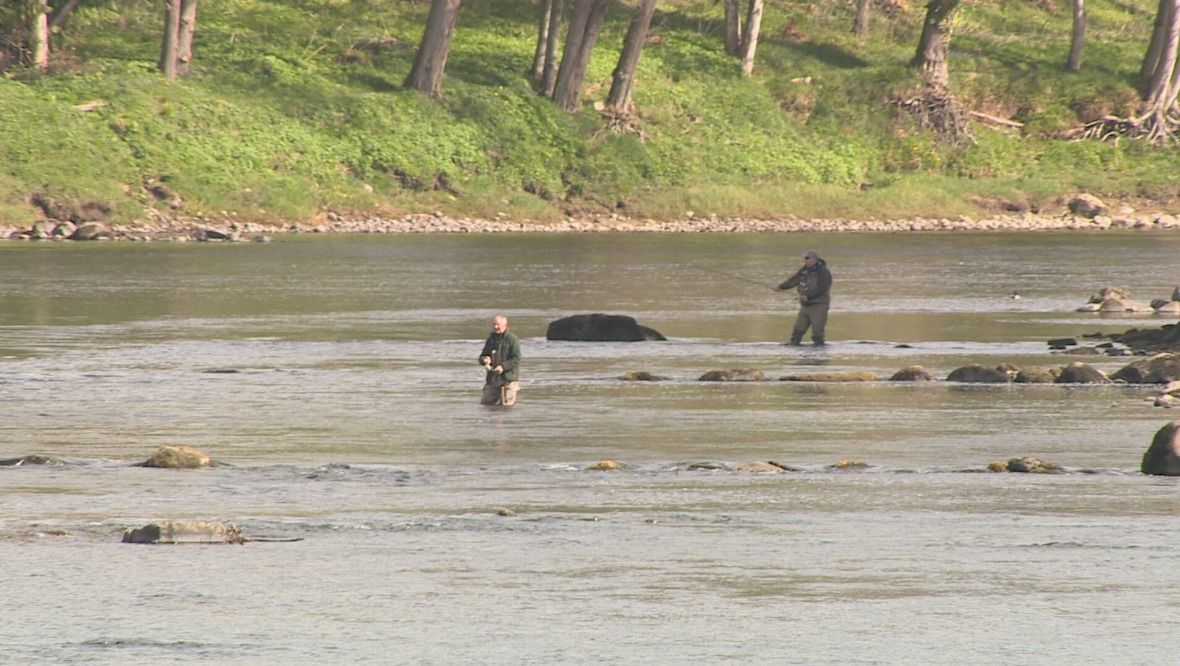 However, it didn't come without its challenges with fishing along some beats struggling because of the weather conditions.
David Summers, Tay District Salmon Fisheries Board, said: "Unfortunately the summertime, for example from about June through into about middle of August, we had very hot weather, low water, and the fishing then suffered as a result of it.
"Last year the conditions in the summer were good. This year the conditions for most of the season have been pretty bad actually. Good for general holidays, but not so good for fishing.
"But when we've had a chance, then the fishing for some beats, for example like here in Cargill, has been really good."
And of course, Covid-19 has also played a part in disrupting matters.
Mr Godfrey said: "Obviously we had that problem early on in the year when we didn't have a lot of anglers because they couldn't get here. It was restricted to local anglers only.
"But once the restrictions were lifted, we couldn't have been busier. Everybody was looking to get back out on the river.
"Obviously [they were staying] at home and not going away on summer holidays, so we had a very busy period through what would normally [have been] a quieter period when people go away on summer holidays. We were busy right the way through."
It's thought that this year's salmon season across the River Tay was very much on trend with 2019.
Population numbers have remained stable, and like previous years it's believed the fish are making their way up stream earlier.
Mr Summers said: "The figures, when we get them all in this year for the whole river, will be somewhere over, a bit over 4000.
"Last year it was about 1000 or so higher, so we're probably about 20% down on last year. And it's probably much the same as it was two years ago.
"We're not seeing as many fresh fish in the late autumn, but certainly during the sort of summer and early autumn months we're seeing a lot more bigger salmon."
With just three months to go until the season casts off again, there's optimism that the king of fish will return bigger and healthier next year – providing more of those tight lines.