A man who travelled to Aberdeen from Australia for his dad's funeral has been left stranded in Scotland.
Doug Sangster says he'll have to fork out thousands of pounds to fly business class so he can be reunited with his family.
Huge numbers of Australians are thought to be stuck overseas, as government restrictions on passengers coming back into the country has led to some airlines cancelling bookings in economy class.
Mr Sangster arrived in Aberdeen two months ago following the death of his father, Gordon.
He had been due to fly back to Perth, Australia, from Edinburgh earlier this week, but when he checked his Qatar Airways booking, it had changed.
"My wife attempted to call [the airline] from Australia," he said. "I was on the phone for hours here trying to get through to the Edinburgh number.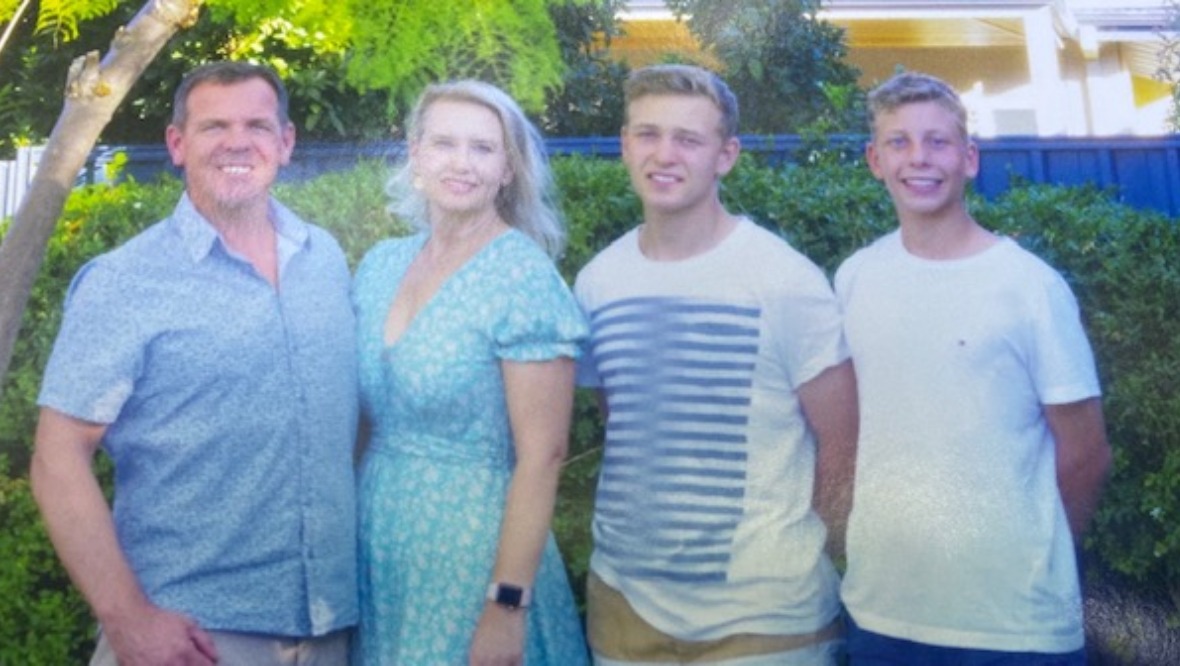 "And finally we did get through and they simply confirmed that the booking had been cancelled. No reasons were given."
The cancellations are linked to restrictions on passenger numbers put in place by the Australian government due to the coronavirus pandemic.
With airlines told they can only carry a certain number of people per flight, they're now having to look at whether the most expensive tickets should be prioritised.
To ensure he gets home, Mr Sangster has now booked a business-class ticket for a flight from London early next month – at a cost of £3000.
"I'm sure there are hundreds, if not thousands, of Australians around the world who are attempting to get home," he said. "But because of those government restrictions on passenger numbers they're struggling to get seats, and if they do get seats they're paying way over the odds for it.
"I think my fare was relatively good value. I've heard of others paying £15,000 for a seat."
Travel experts say Mr Sangster is far from the only Australian trying to get home.
"That's a story I've heard from several different passengers from several different airlines," says travel journalist Simon Calder.
"In a sense you can kind of understand why the airlines are doing it – they are ridiculously restricted in the number of passengers they can fly.
"If they're going to have to choose which 50 passengers they're going to fly in, they're clearly going to want to fly in the ones paying the most money."
A Qatar Airways spokesman said: "Due to the restrictions on passengers travelling to Australian destinations, Qatar Airways can only carry a limited number of passengers per day to certain destinations.
"While some governmental exemptions apply to these numbers, we must strictly adhere to these restrictions.
"In order to ensure the continued viability of our operations to Australia, commercial value of tickets sold must also be taken into consideration to be able to operate each flight."
Caps on passenger numbers were "vital" to protect the integrity of their national quarantine system, a spokesman for the Australian transport minister Michael McCormack said.
He added: "The Australian government is aware of the difficult personal circumstances faced by some travellers and their families and expects international airlines and travel agents to assist all of their passengers with their travel planning to return to Australia wherever possible, including where there are restricted numbers of seats available on international flights."
Mr Sangster's priority is to get back to his wife and two sons – as well as looking for work.
"I was made redundant because of the Covid situation just before my father passed, so I need to get back home and find another job."