Set against the Aberdeen skyline, St Fitticks edible garden in Torry is growing fresh food for its community.
It was set up three years ago to support local people and has recently installed raised beds to grow a range of different plants.
The group was set up by green-fingered Torry resident George Ballamy, who believes community gardens are a positive addition to the city.
"Everything you can see here is edible either for people or plants or pollinators like bees," he said.
"There's many benefits to community gardens, for example, it helps nutrition with the food we grow and helps people to meet others.
"During lockdown, people were crying out for green spaces so that's what we're trying to do here, create a good space somewhere that desperately needed it."
The number of community gardens has doubled over the past five years from 75 to more than 300.
The Scottish Government wants to encourage more 'grow your own food' projects to make sure everyone has access to affordable healthy produce.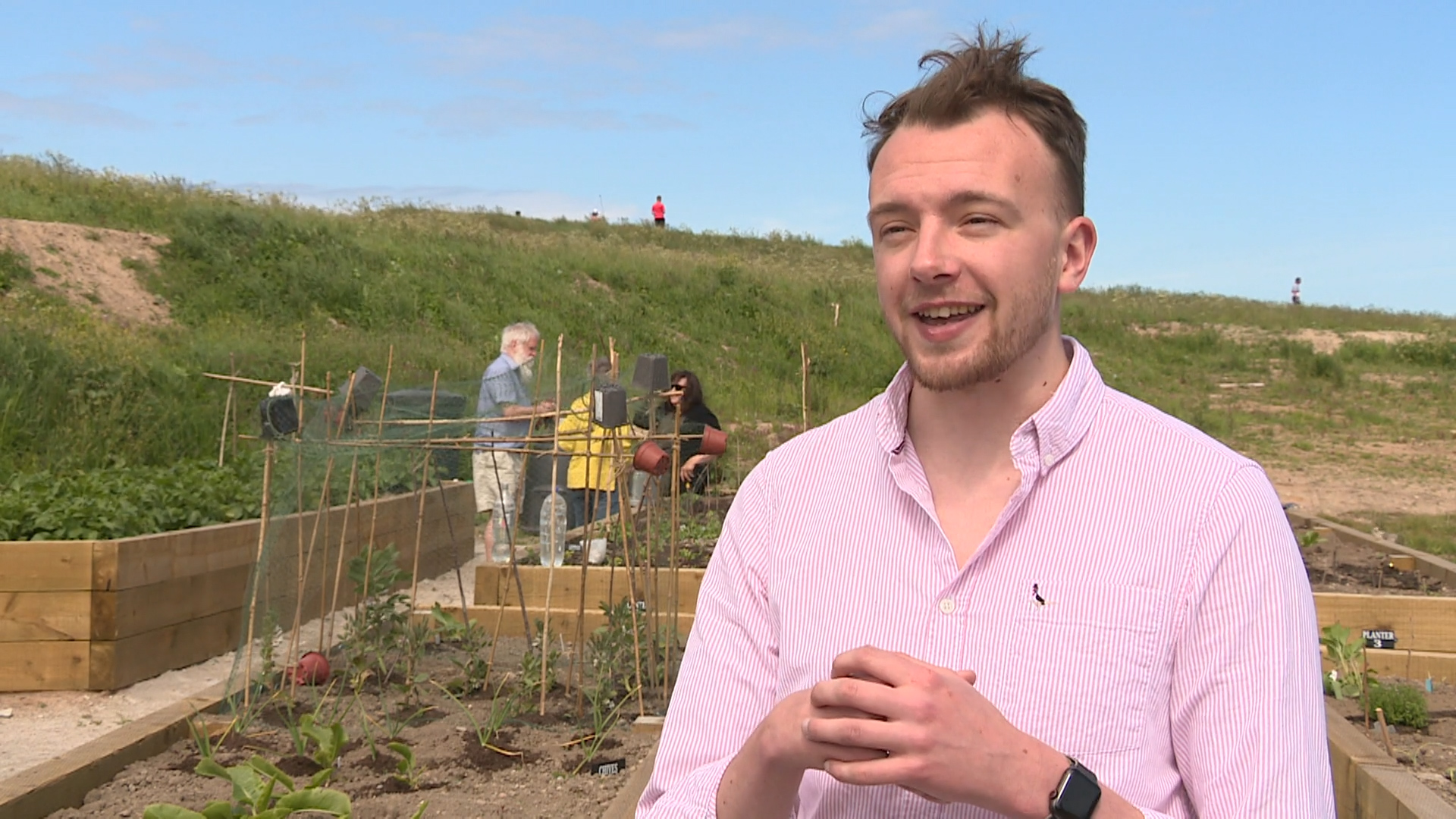 Bob Donald is part of an initiative that's grown more than 40,000 kilograms of fruit and vegetables for people around Aberdeen and Aberdeenshire.
He said: "Under the 2015 community empowerment act there's an obligation for councils to provide more green spaces.
"We're also seeing quite a demand, when we asked if people were interested we had about a dozen groups that came back to say that they were.
"The best thing groups can do is they get a small space, start small and go big and now the council are now starting to allocate this space."
Community gardens are also helping to improve people's mental health, according to recent gardening convert and volunteer at St Fitticks, Nicole Nielsen.
She said: "I was in a pretty dark place not too long ago and I've been coming here for a matter of weeks and already I feel the sense of fight in me to be part of this project and what can actually come of it.
"I think we can all use a bit of vitamin G – that's vitamin gardening – in our lives."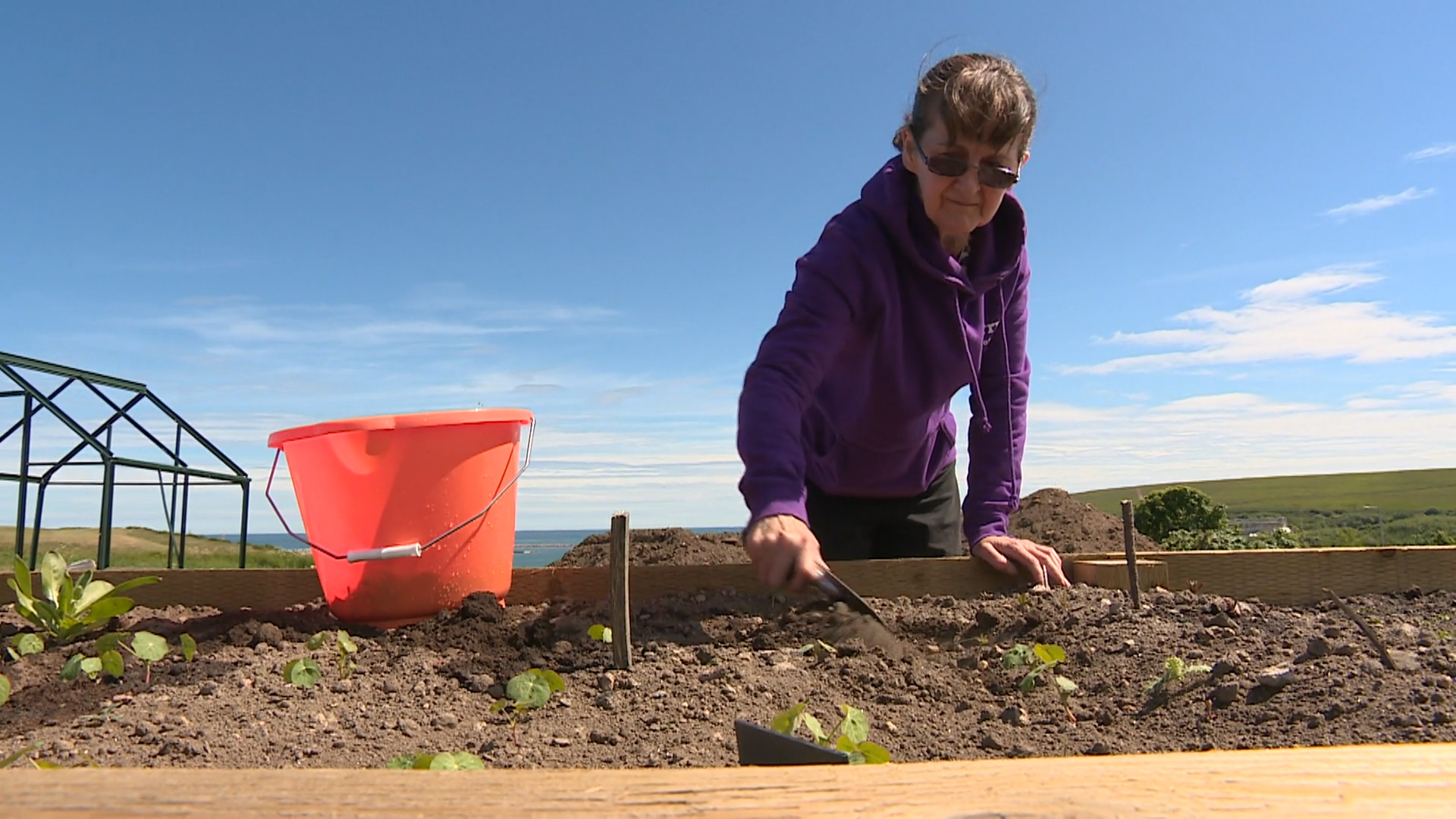 To the west of the city is Bonnymuir Green garden, a once disused bowling green earmarked for a new housing development.
However the local community came together to start a petition against the plans and instead transformed the space into a green haven.
Sarah Potter, a member of the garden, said: "This was the first inner city right to buy that was approved.
"In today's society not many people know their neighbours but recently we've had a lot of people wanting to volunteer and then they start getting to know their neighbours and that's been very beneficial for the people who come here."
Over the coming months it's hoped more gardens will flourish growing more fresh food and creating a place for its communities to come together.