Marine animal workers are staging a rescue operation after two dolphins became stranded on a beach in the north east of Scotland.
Specialists from charity British Divers Marine Life Rescue (BDMLR) arrived at Fraserburgh beach on Monday morning after a member of the public spotted the mammals facing each other as they lie beached in the sand.
Images from the scene of the rescue effort shows the dolphins draped in wet blankets in order to prevent them from drying out.
It is understood the dolphins will be fed back into the water using a pontoon and tarpaulin, so they can naturally readjust to the conditions.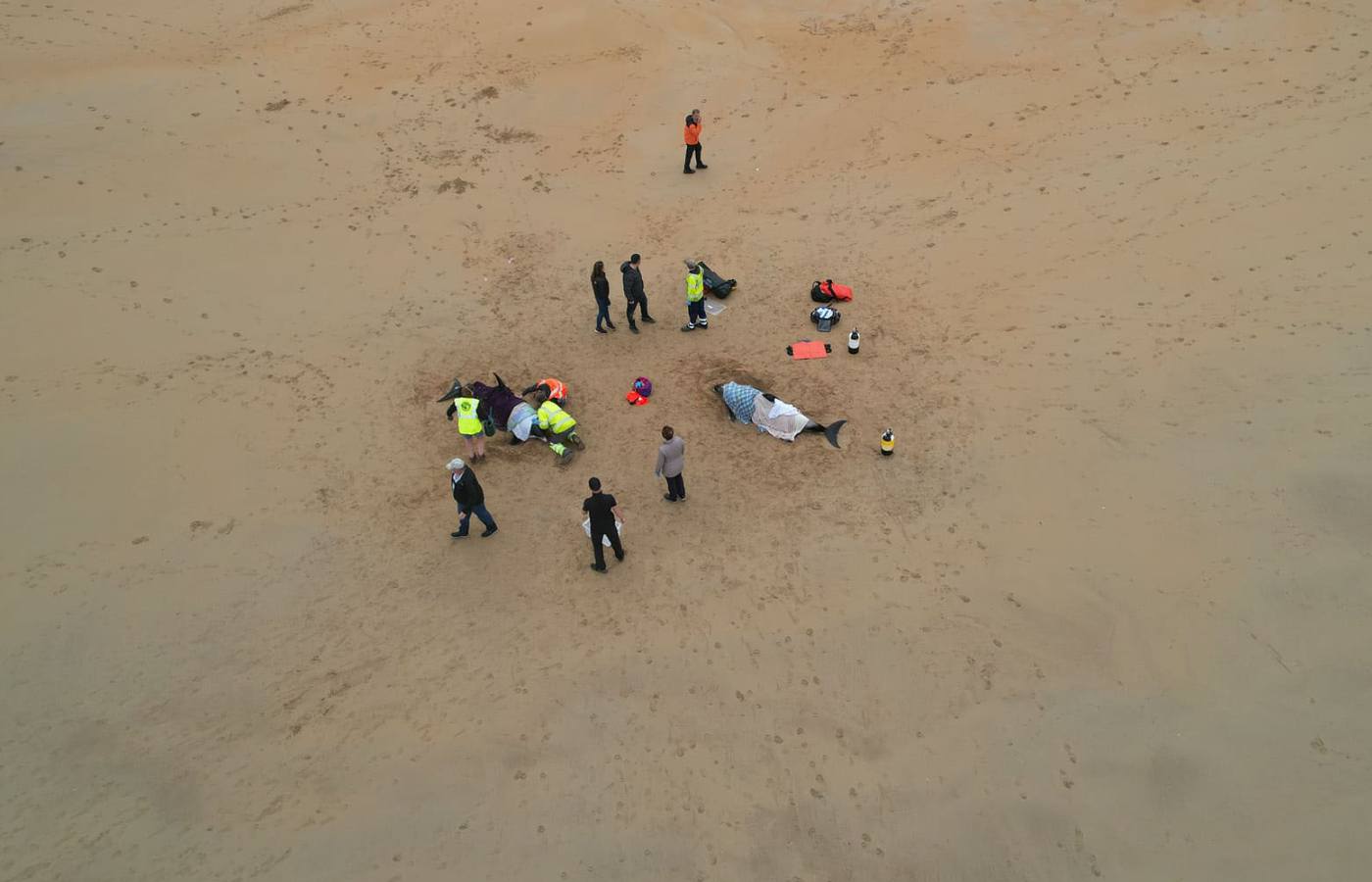 Stacey Esson, Aberdeenshire co-ordinator for the BDMLR, said the intention was to refloat the animals during the high tide at around 1pm.
She said: "The animals are being looked after by medics and there will be a vet on route. There is also a vet on the end of the phone that works for the charity looking at videos and pictures.
"We are keeping the animals wet. They can be out of water as long as they are upright and kept wet.
"The high tide is 1pm and we will hopefully have them back in water if they are in good condition and it has been signed off by the vet. It will take a while to get all this organised but it is in hand."