Stephen Kennedy is raising money for a medical treatment he knows he may not live long enough to receive.
Last year the 44-year-old from Dundee was told he had an aggressive and incurable brain tumour known as a glioblastoma.
He's now backing a campaign led by a Scottish neurosurgeon to bring a pioneering immunotherapy trial to Scotland from America.
"I'm young, I'm looking to live a good few years," he told STV News.
"Hopefully getting this treatment will help me. I might see my kids growing up, I could see my granddaughter growing up.
"If I could survive for five to ten years, there could be a breakthrough medically that will help me further."
The treatment is currently being trialled at Duke University in North Carolina.
It works by using the patients' own immune system to target the brain tumour.
This is done through injections containing a protein which makes the white cells in the body fight brain tumour cells, without harming normal brain tissue.
While it is still in the early stages and will not change a terminal diagnosis, it's hoped it might be able to prolong the lives of some patients.
The campaign has been launched by Kismet Hossain-Ibrahim, a neurosurgeon at Ninewells Hospital in Dundee, along with the brain research charity Funding Neuro.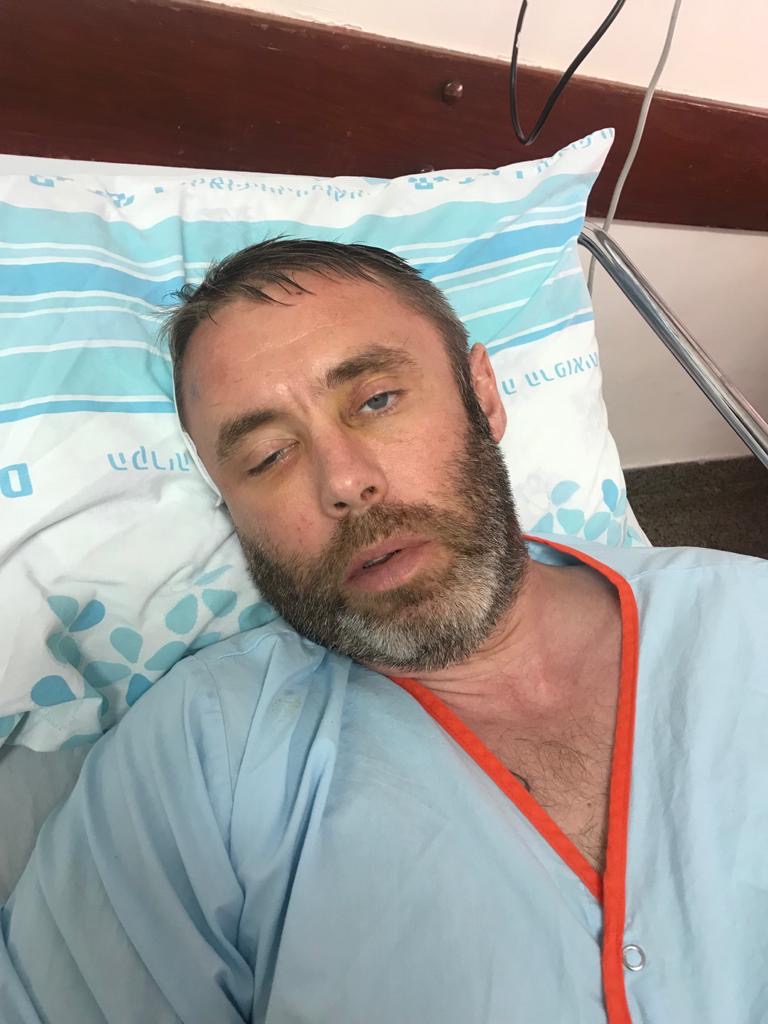 They have identified Stephen as a patient who may benefit from the trial and now want to recruit a further nine people in Scotland with glioblastomas, who fit the right criteria for the therapy.
Mr Ibrahim said: "The problem is we don't know if it works yet, but we have to have as many people as we can having this treatment before we get that answer.
"This is a trial, it is experimental, but I want people in Scotland to have an option of something else that has been developed by one of the world's leading centres of immunotherapy for brain cancers at Duke."
'I'd hate somebody else to be in the same situation and have no options.'

Stephen Kennedy
A crowdfunding appeal is now under way to raise the £500,000 needed to fund the treatment.
"It just takes one or two philanthropists to say 'actually I can make a difference here'," said Mr Ibrahim.
"It's all for patients with incurable brain cancer.
"People are dying and if I can offer them some hope at a time when they're feeling hopeless that it itself is good treatment."
Stephen has already managed to raise more than £16,000 in a week and hopes it will benefit others, if not himself.
"I know there may be a possibility that I won't benefit from any fundraising that we do," he said.
"But I'd hate somebody else to be in the same situation and have no options.
"So that's why I want to bring it to Scotland as well. To help others, not just myself."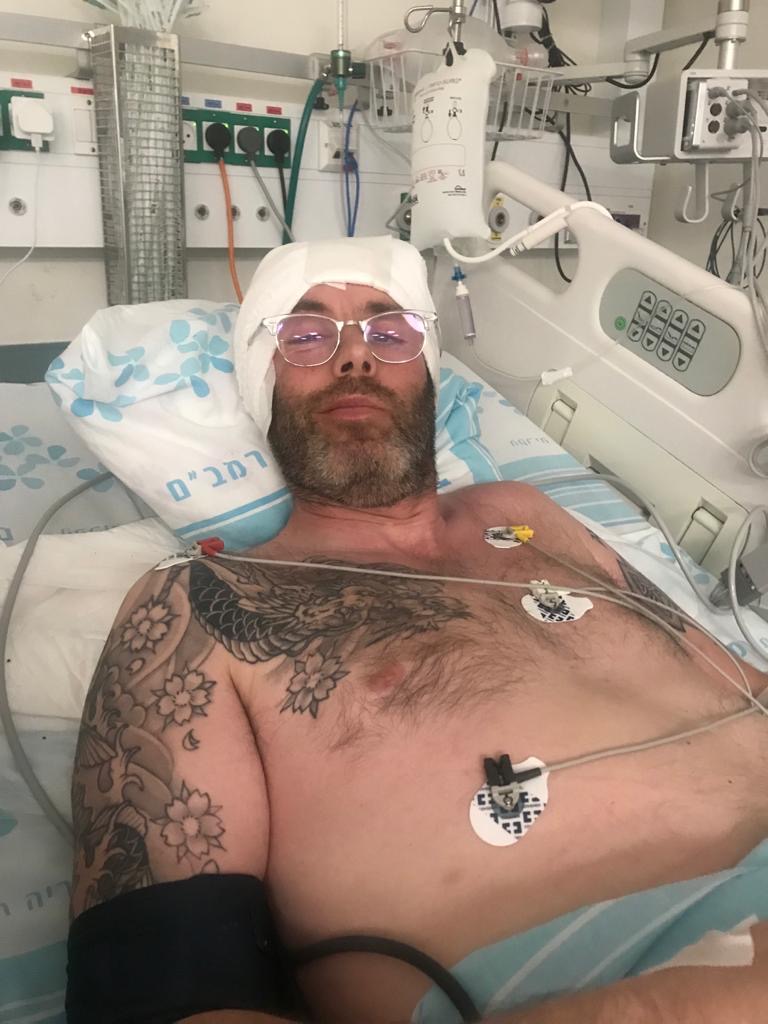 Stephen had just started a new job in Israel when he collapsed suddenly last November.
"I was told after about 12 hours of tests that I had a large life-threatening brain tumour," he said.
He underwent seven hours of surgery to remove the growth, before returning to Scotland for chemotherapy and radiotherapy.
But it was unsuccessful and his tumour continued to grow. He was told he had a maximum of around two years to live.
'If you don't have hope, you don't have anything.'

Stephen Kennedy
Sharon Kane of Funding Neuro said: "We recognise with glioblastoma there's not a lot of options for patients in Scotland.
"Of course the trial is experimental and there are no guarantees, but we're hopeful that it may bring some benefit to patients."
Stephen says he's determined to remain optimistic.
"I just need to keep positive and that's what I'm doing. I'm out walking every day, I've changed my diet. I just try to stay as positive as I can.
"Because if you don't have hope, you don't have anything."
Donations can be made here.