A railway expert has said a full investigation into the train derailment that left three people dead could take "a year or more".
The train driver and a conductor – named locally as Brett McCullough and Donald Dinnie – were killed in the derailment in Stonehaven on Wednesday morning.
A passenger also died when the Aberdeen to Glasgow service came off the tracks.
Six other people were taken to hospital with minor injuries after the train came off the tracks in an area hit by heavy flooding.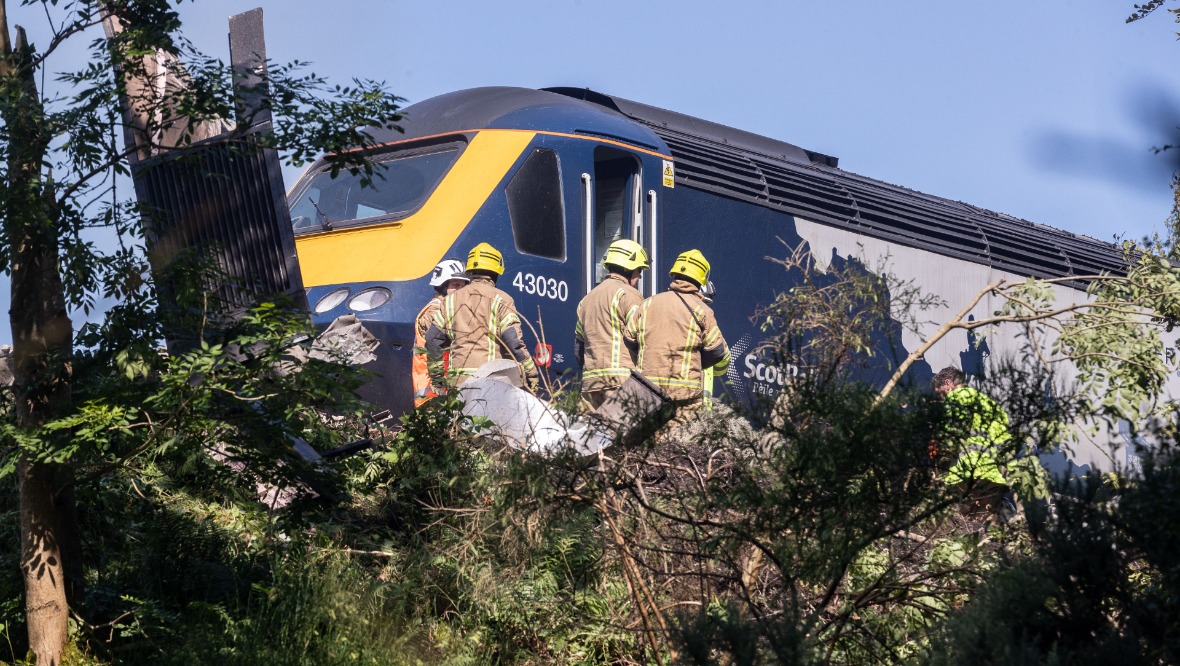 An investigation has now been launched to identify the cause of the incident, which involved the 6.30am Aberdeen to Glasgow train.
STV News' Andrea Brymer spoke to train expert Tony Miles, of Modern Railways Magazine, regarding the model of train and how long an inquiry will take.
What can you tell us about the type of train that was involved in this accident and what its safety record is?
The train being used is fairly new to ScotRail but it's been in use in the UK for over 40 years. The high speed trains were built in the mid 1970s and into the 1980s and they've been running long distance services. As they've been retired, ScotRail and a couple of other operators have taken them over and created shorter trains using the vehicles, which have a really good performance record – very comfortable.
In Scotland they've been called the Inter7city trains and they're being used to link the seven major cities in Scotland. Very comfortable, very reliable but obviously to a design that's quite a few years old now and I suppose that's one of the things that investigators will be looking at as they examine what's happened.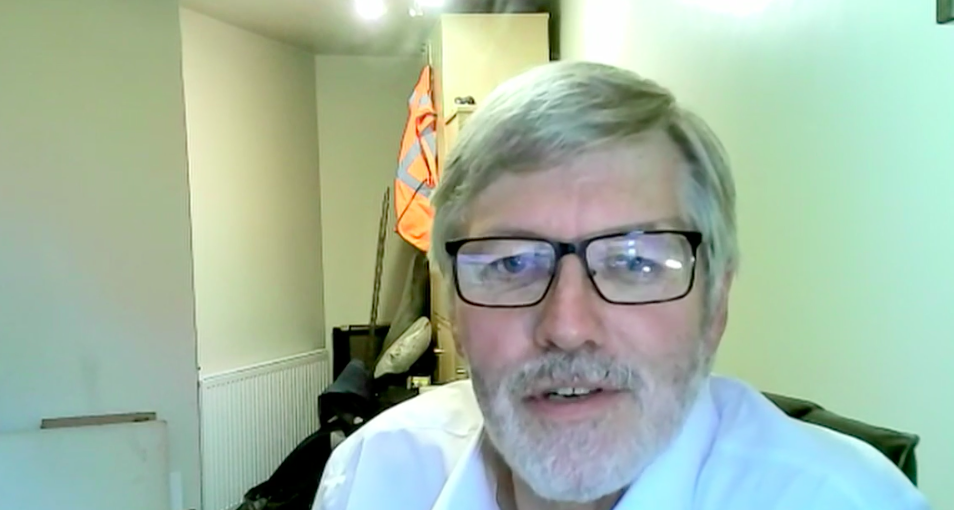 How robust are the passenger carriages and the engine?
The carriages actually are very robust. Sadly many years ago there were a couple of incidents, down in the west country, where there were collisions and people were very impressed at how well the vehicle stood up. I guess one of the challenges might be the drivers' cabs on the power cars because they're not built to the very latest safety standards.
If you compare what happened to this train with what happened to the Pendolino train, a much more modern one that derailed in the Lake District in 2007, where the driver was able to almost walk away from the incident – even though it was even more severe than this one – there might be some questions to look at. But there are trains of a similar age in use across Europe and it's all to do with the safety that's in system. I suspect more people will be looking at the safety of the embankments and how changing weather patterns are affecting the infrastructure of the network.
How long do you think it will be before we get some answers?
Full investigations tend to take up to a year or more because they'll want to be very careful to make sure that they reach the right conclusions but there might be some very quick lessons learnt from this that will come out very quickly, particularly if there is advice to Network Rail as to how to monitor some of its infrastructure in severe weather conditions, so it depends whether they feel if there is anything we need to learn from this very quickly.
'Tragic accident'
A union official said colleagues "thought the world" of Mr McCullough, 45, who leaves wife Stephanie and three children, two girls and a boy.
Kevin Lindsay, Scotland organiser for the train drivers union Aslef, said: "The tragic accident at Stonehaven has affected everyone in the railway family.
"Brett thought the world of his family, and his colleagues thought the world of him."
STV News is now on WhatsApp
Get all the latest news from around the country
Follow STV News
Follow STV News on WhatsApp
Scan the QR code on your mobile device for all the latest news from around the country